How To Make The Most Out Of Your Spring Break
This post may contain affiliate links. Which means if you make a purchase using these links I may recieve a commission at no extra charge to you. Thanks for support Miss Millennia Magazine! Read my full disclosure.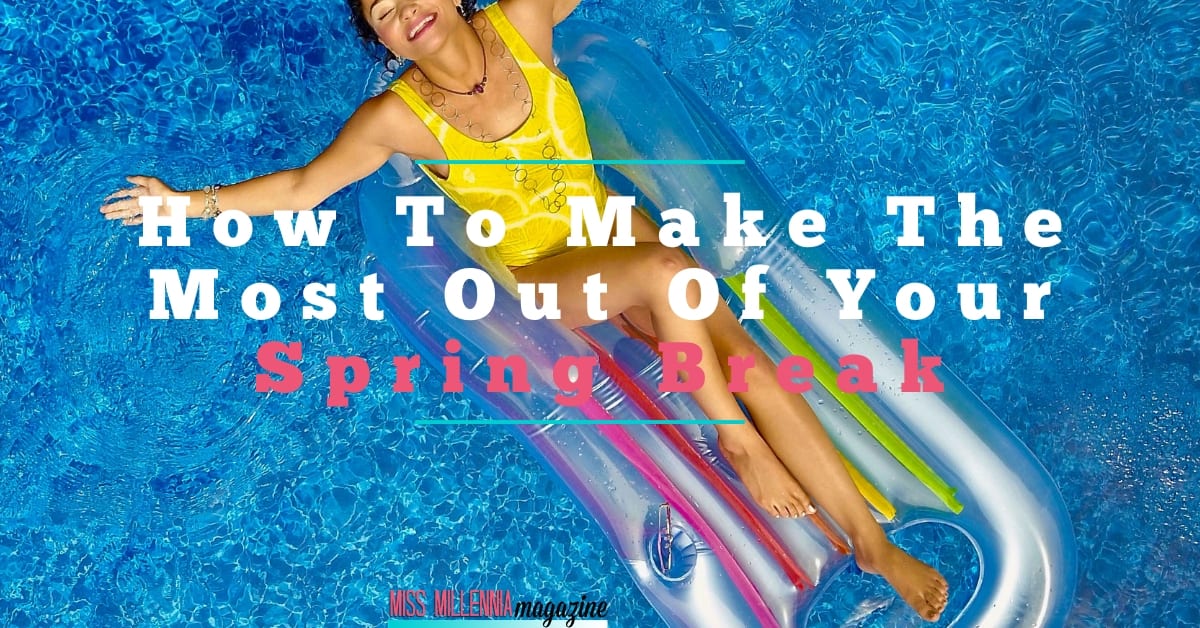 **This post is sponsored by StudentCity and Her Campus Media. All opinions are my own. This article also contains affiliate links, and we will be compensated for any purchase made after clicking on them. Thank you for supporting the brands that make Miss Millennia Magazine possible!**
Spring Break is an important milestone for any college student. Getting through midterms is hard enough, so once they are over, the best way to unwind? Going on an all-inclusive, EPIC, Spring Break. I was lucky enough to partner up with StudentCity and my best friend, Kate, and I was whisked away to Nassau, Bahamas for a week full of good, fun parties, and good drinks. Kate and I made sure to make the most out of our Spring Break, and we loved every drunken moment of it. So here are a few tips to make sure your Spring Break is just as fun as ours was!
Tip #1: Plan Your Spring Break All In One Place
This is the biggest tip of all. You can't enjoy your trip without having one planned, can you? And we all know that planning a trip can be stressful and really time-consuming. And who needs that during midterms? Not me, that is for sure. So, having someone take care of your entire trip for you takes an enormous load off of your shoulders. And that is where StudentCity comes in. By simply filling out this easy form, you have already started the planning process. StudentCity sales representatives are there for you every step of the way. They help you choose your perfect destination, either here in the states or internationally, get all of your accounts set up, book your hotel and flight, and they also make sure that every single question that you may or may not have will be answered along the way.
Tip #2: Upgrade If You Can
One of the things that I really loved about booking our Spring Break with StudentCity is that they had a couple of different options that you could choose from. For example, the hotel where we stayed was all-inclusive, which meant free drinks, food, etc.
But there were also gold and platinum passes. The gold pass (which turned out to be a wristband) gave you free cover at clubs and access to the open bar. The platinum pass, what Kate and I had, was awesome. Not only did we get the benefits of the gold pass, but we also had free cover at the pregame party, and we were able to go on a private beach party with snorkeling (what I was looking forward to doing the most)! This part is optional, of course, but if you can afford to do it, I think it was really worth it.
Tip #3: Pack For Your Trip Early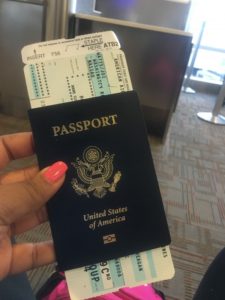 I touched on this tip a bit in my previous article "What You Need To Know On Your First Trip Abroad." Packing early helps you to remember exactly what you need to bring on your trip, especially if you're going overseas. Here is a quick list:
My Passport plus two copies (one in case I lose my passport and another to give to StudentCity staff)
Shampoo & conditioner
A fair amount of cash (you'll never know when you'll need it)
A cute pair of sunglasses
Depending on how heavy or light you pack, I am pretty sure most people need more than just the things listed above.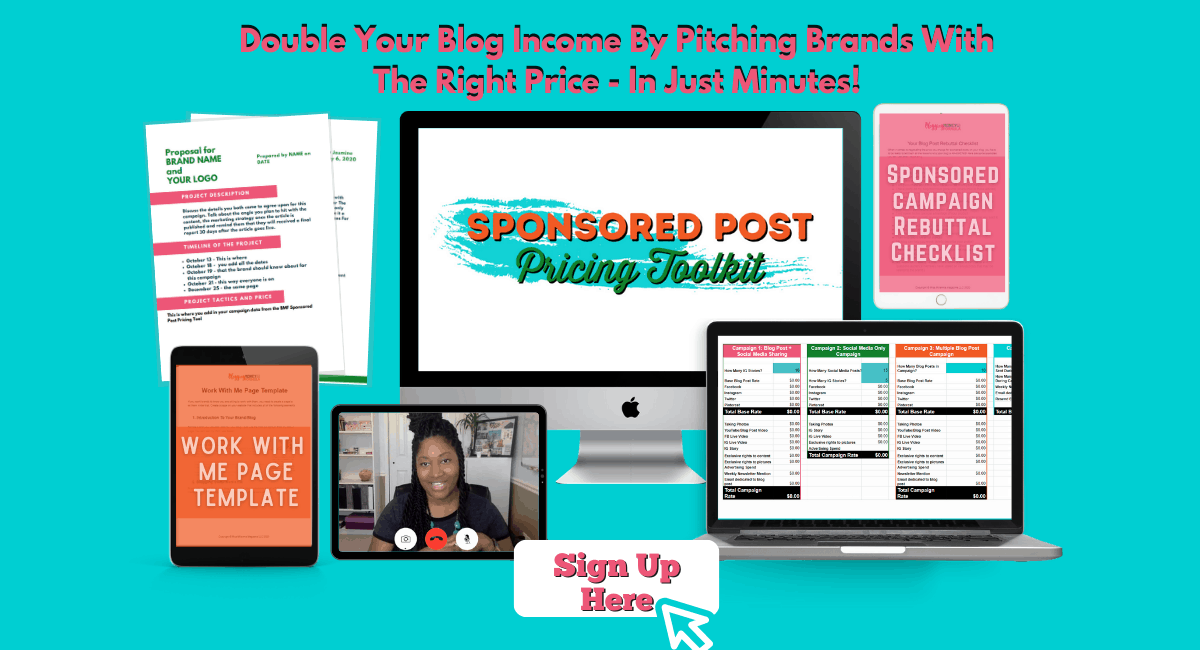 Tip #4: Make The Most Out Of Everything
I definitely used this tip to the max! For example, drinks (yes, including hard liquor) was included at the hotel. In the picture to the left is my favorite drink that I discovered, called The Superman. This was my personal drink of choice from the moment I woke up to when I stumbled into bed. Until this trip, I never realized how awesome an all-inclusive trip is! Kate and I always found ourselves with tons of different choices for breakfast, lunch, and dinner, plus midday snacks. Besides food and drinks, there were a ton of activities to do, like taking out paddle boats, a trapeze area (I was waaay too tipsy to try that) and a ton of other things to try out!
I love this tip because it is so relaxing just to walk up to a bar or a beach grill and tell them what you would like without worrying about having enough cash or carrying a credit card around while on the beach. When things are all-inclusive, that is really the best time to try out new things and to gain a lot of fun memories.
Tip #5: Explore Your Surroundings
 After the first night, Kate and I were not used to the level of partying that all of the other Spring Breakers, so we took the second day to just explore Nassau. It was a great time! Waking up early, we double checked with StudentCity staff to make sure it was okay to leave, and of course, it was! We took a bus (only $1.50 each way) straight into the city.
After figuring out exactly where we were, we made our way to almost every single gift shop and the legendary straw market. Don't get me wrong; Spring Break is great because of the non-stop parties and endless drinks, but taking a day out to just shop for souvenirs was a good time, too. We even found a Hard Rock Café! Yum!
 Tip #6: Stay Smart, Stay Safe
Just like my first article about StudentCity, I touched on the safety measures that StudentCity makes sure to provide 24/7 throughout the entirety of the trip. StudentCity staffers, also known as the "Red Army" because of their bright red shirts and large numbers, are ever present. When Kate and I first arrived, we received our wristbands that had a number to call the Red Army at any time of the day or night. (Luckily, we never needed to call them).  No matter where you go, there is always someone there to look out for you while you are at a StudentCity event. It is a great feeling to have when you know you can simply sit back and enjoy your trip knowing that there is an extra pair of eyes looking out for you at all times of the day and night.
Spring Break is all about having a good time with friends after making it through the Spring semester's monstrous midterms. Booking through StudentCity made it beyond easy to plan, book, pay for, and enjoy your trip. Check them out here on their website and start to plan you Spring 2017 Break! Trust me; it is worth every penny.
Resources:
Request More Information Here!
Millennial Mindset: My Best Kept Secret for Stress Relief
What You Need To Know On Your First Trip Abroad
How To Plan Your Summer Travel Like A Boss
What Will You Be Doing For Spring Break 2016?
This post is sponsored by StudentCity and Her Campus Media. All opinions are my own. Thank you for supporting the brands that make Miss Millennia Magazine possible!
Interested in learning more about planning for spring break? Be sure to read The Definitive Guide to Student Vacation Tours: Savvy, Smart and Safe Planning for Spring Break.