Top Work-Life Balance Hacks You Need to Know
This post may contain affiliate links. Which means if you make a purchase using these links I may recieve a commission at no extra charge to you. Thanks for support Miss Millennia Magazine! Read my full disclosure.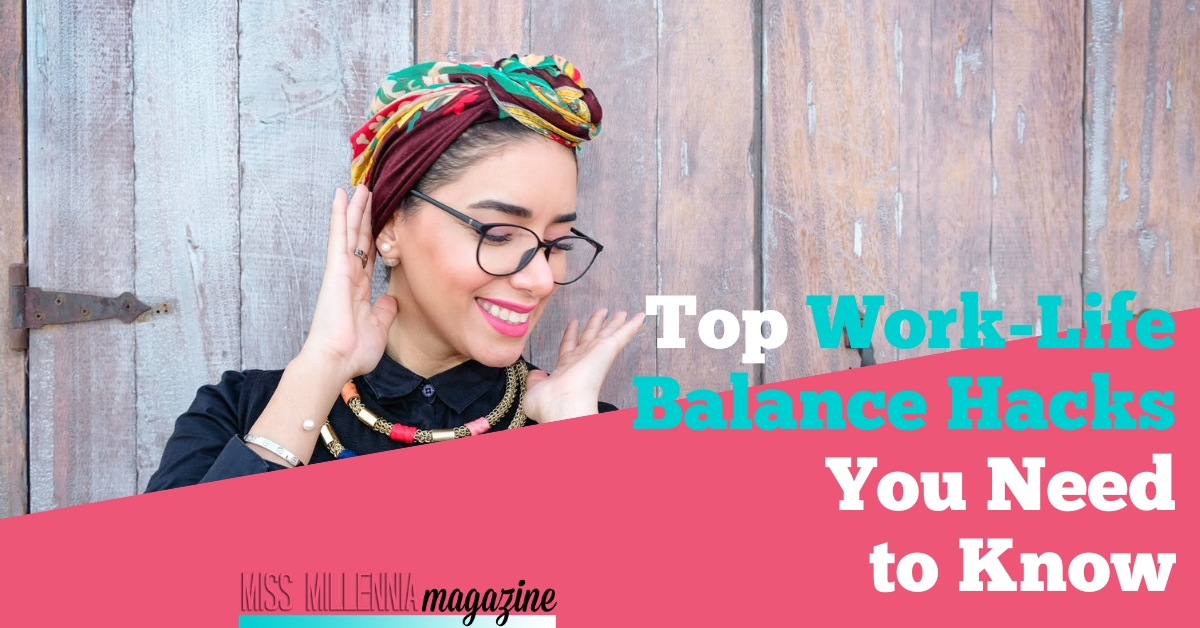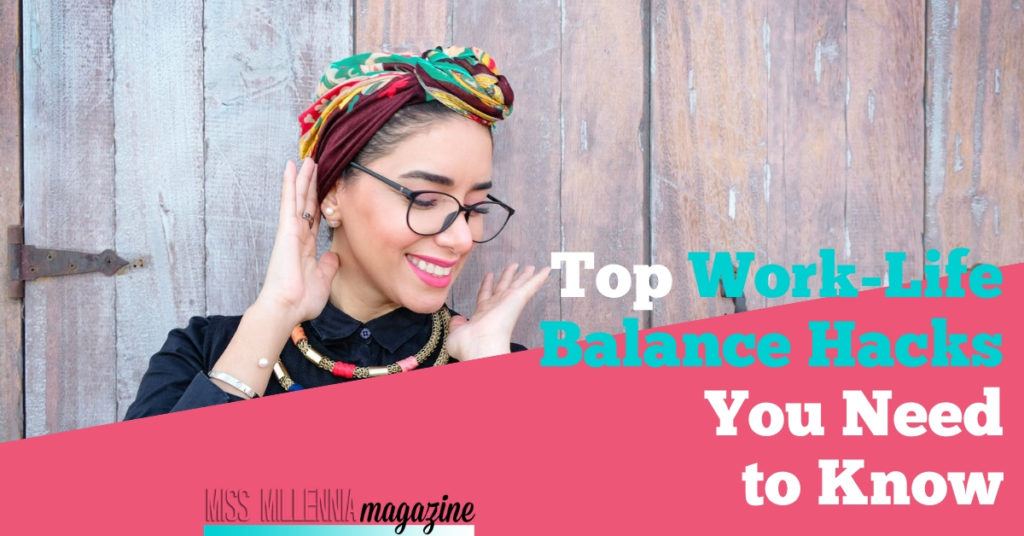 In pursuit of our careers, it can often feel like we are willing to sacrifice so much for so little. How many times have you clocked in 12-hour stints in the office with no overtime, or spent your weekend answering emails only to feel like the reward has not been worth your free time? If you feel that, then you most definitely aren't alone; a significant majority of us prioritize achieving an excellent work-life balance as one of the most important goals in life. Sadly, far fewer of us are achieving it. A healthy work-life balance is a key to leading a fulfilling professional and personal life, and the road to achieving it starts with you and your actions. Here are some top hacks for achieving that elusive work-life balance. 
Set Boundaries
Probably the most important thing to remember. Your life is your own, and while you think that answering emails at 9 am on a Saturday or staying in the office until midnight might bag you a promotion, chances are it won't – and even if it did, is it worth it? Your time is your own, so be strict about it and only work when you're meant to. If you're still in the office at 10 pm, chances are you could've left at 5 if you had been more productive. Be strict and set a clear boundary between work and personal time. 
Prioritize Sleep
Sleep is absolutely core to our wellbeing, happiness, mental abilities, and health. Poor sleep can set off a vicious cycle which is hard to escape, and even harder if you're glued to the Slack office group on your iPhone when you should be trying to sleep. If you're tired and grumpy all of the time, chances are you need more sleep. Check if you're on the right track by taking the Furniture Village to sleep debt calculator to see what you could be doing to achieve a healthy sleeping pattern.
Keep Active
How often have you gotten through an overwhelming week at work, only to spend the whole weekend in a burnt-out stupor on the sofa? The key to enjoying your work-life balance is to make the most of your free time. Play some sports, try and meet up with friends as often as possible, engage in something cultural and enriching. Life is too short to spend every weekend doing nothing, dreading the arrival of Monday morning. 
Food is Your Friend
Having a healthy work-life balance requires energy, which you likely won't have if you're surviving solely of coffee and on-the-go Tesco sandwiches. More importantly, food is one of the greatest pleasures life can offer, so make sure you're living your life by enjoying every last bite. For the working day, resist the temptation to load up on cheap carbs that you can eat at your desk. Factor in time on Sunday evening for a little bit of batch cooking, ensuring that every day of the week is accounted for. This way you'll have a healthy, nutritious and genuinely tasty lunch to look forward to every day.
Once you're out of the office, vegging out on the sofa with an oven pizza and an episode of Gossip Girl is a big no-no. Try your hand a cooking a rich, decadent meal at least one night a week. For inspiration, look to the Italian feasts of Nigella Lawson or the Mediterranean bounties of Rick Stein. Compliment with a mid-range bottle of plonk, and you're good to go!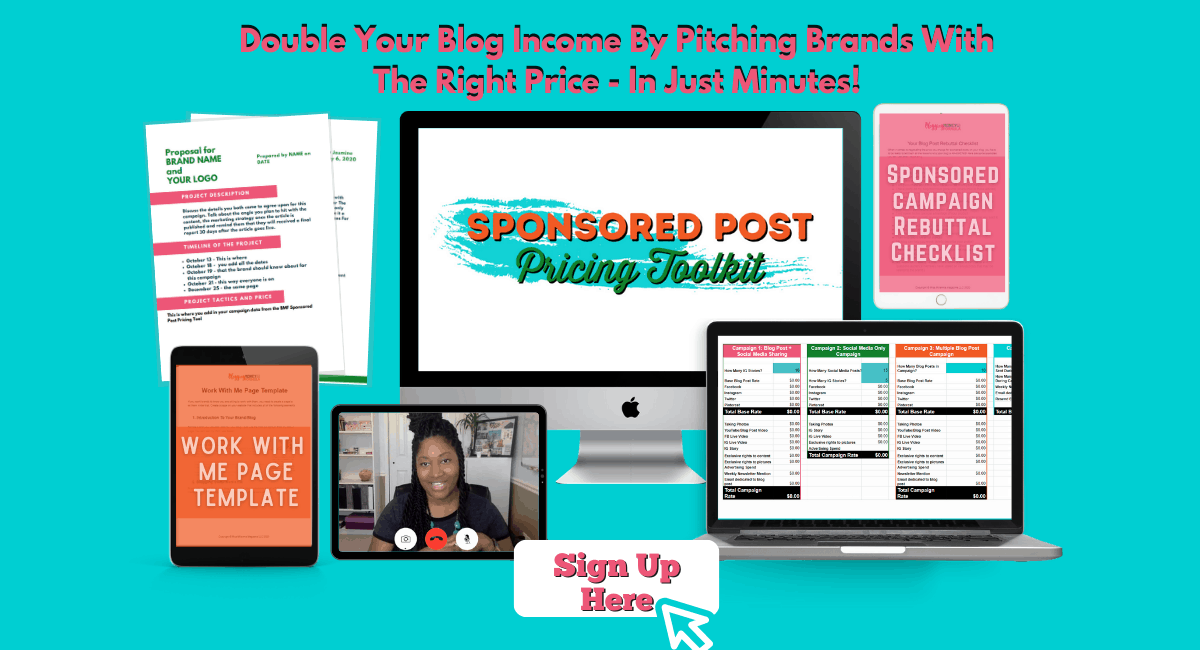 Eliminate Time-Wasters
By this, we don't mean people (although people who waste your time should be avoided). We mean the multitude of pointless distractions that eat into your working time, forcing you to sacrifice your free time later on. This means it's time to stop scrolling through your IG stories for an hour every day, or constantly refreshing the Guardian Live Blog to see what drama is going on in Westminster. Taking concrete steps to remove these brain drains from your daily life will leave you feeling more productive and much happier in the long run.
Clear Your Head
For anyone working a demanding job, the ability to switch off at the end of the day is a genuine struggle, one that is easier said than done. Being able to clear the thoughts and stresses of the day from your head requires tactics and skills. There are some ways you can do this, one of the most useful being meditation – consider downloading a meditation app like Headspace, which allows you to meditate for 10 minutes a day – the perfect buffer between your work and your life.
While so many aspects of our professional lives are out of our control, how you choose to approach a work-life balance is something that you do have control over, so follow these steps to start living a happier, healthier life. To learn more about how you can keep control over your career and personal life, make sure to follow our careers section for the latest advice from women who are killing it.