How to Turn Remote Working into a Travel Lifestyle
This post may contain affiliate links. Which means if you make a purchase using these links I may recieve a commission at no extra charge to you. Thanks for support Miss Millennia Magazine! Read my full disclosure.
For millennials, work is an evolving concept, something very different from what their parents experienced. With new technology, a globalised economy and emerging industries, this changing working landscape has presented young people with new challenges; and new opportunities. Technology has revolutionized the way we work and offers huge potential for personal freedom.
Liberated by technology, people can have meetings, discuss strategy and conduct their entire working life without ever stepping foot into an office. This technology – especially in the form of the Internet – has also created thousands of new careers. It is now possible to conduct many jobs from home, and even run a successful business with many employees that operates entirely from a home office.
But the possibilities inherent in this kind of remote working don't end there. As millennials realised that all they really needed to do this work was a good internet connection, the digital nomad was born. This small group of ambitious individuals travel the world while using their online skills to fund their travels, and the lifestyle is open to anyone who can work remotely.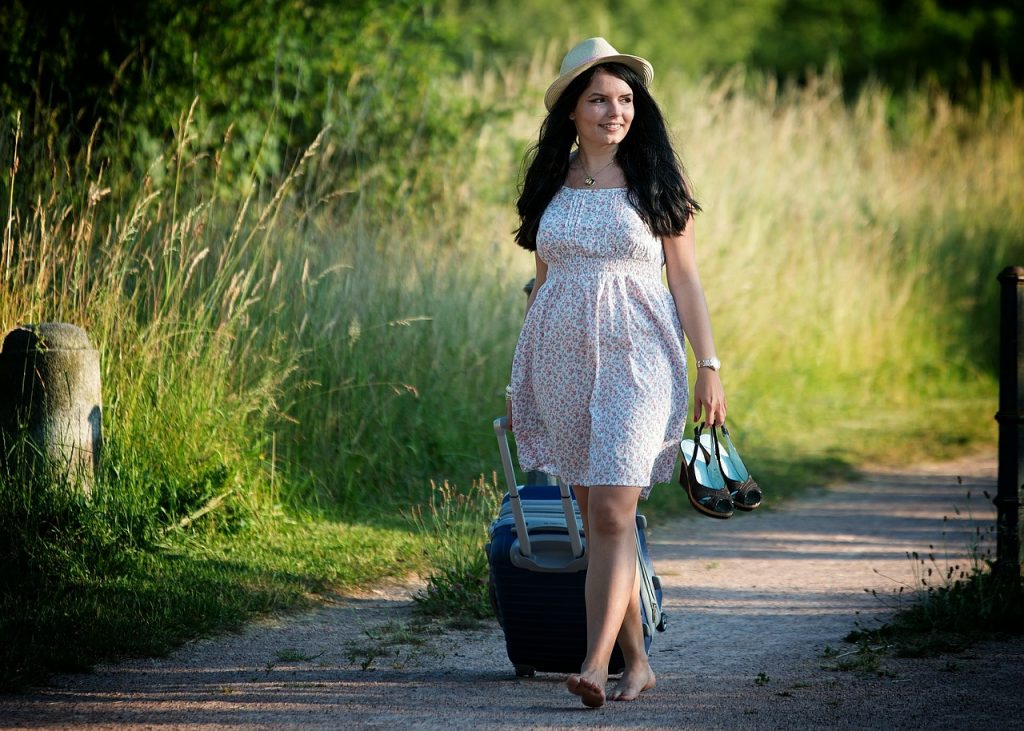 With the prospect of touring European cities and lying on Thai beaches while still earning an income, this guide will show you how to turn remote working into a travel lifestyle.
1. Is Remote Working a Viable Option for You?
First things first, is working remotely a possibility for you? Many jobs now rely solely on a good internet connection and little else, but this doesn't mean they all do, or even that an employer would want you working remotely even if there is the opportunity to do so. You may need to convince your employer that you can conduct your job just as effectively from home, and once you've built up trust display that you can also work from abroad.
If you are a freelancer, or plan to become one, you'll have to consider how becoming a digital nomad will impact on your clients. Dramatic time differences could be a barrier. You may also need to invest some time in building your particular skills, client base and personal brand before you set off on a life of wanderlust. You could even strike out and start your own business to facilitate a work/travel lifestyle.
Reading the stories of other digital nomads for inspiration and realistic insight into the challenges will help you define whether this is a lifestyle that will work for you.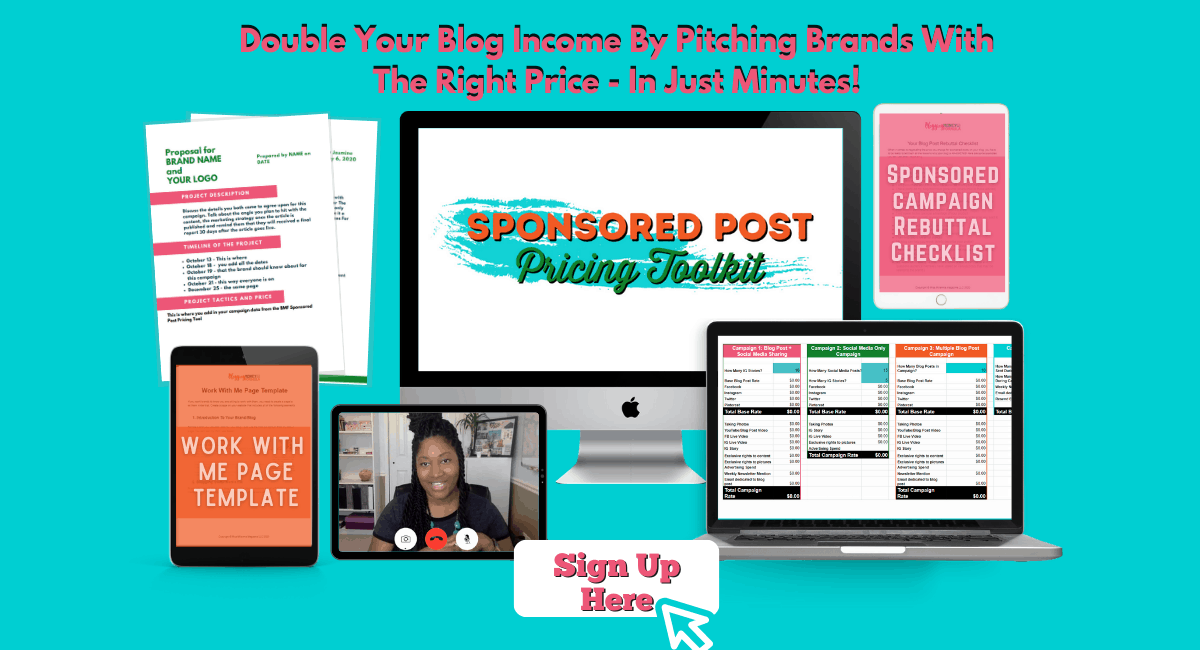 2. Self Educate
While other digital nomads may have blazed the trail and helpfully started lots of great blogs that you can draw advice from, this still isn't a conventional way of working, and you may find yourself completely at a loss as there are no preconceived rules to guide you. Travel in itself – when its pursued as a lifestyle rather than the occasional holiday – forces you to become far more self-reliant, and working while traveling will make you even more so.
Self-education here is key. If you plan to go freelance or start a business you'll need to constantly improve your skills in order to stay competitive and foster your unique brand. Furthermore, you'll need to find out about the places you plan to travel to and the "life admin" you'll face there, which means you will need to…
3. Research Your Options
There's no particular way to become a digital nomad and finding out your options early on could set you on the most successful path to this potentially freeing and fulfilling lifestyle. How you go about this will entirely depend on your circumstances and budget, and there are lots of ways to indefinitely travel the world while earning an income.
For example, if you want to travel in luxury, companies such as The Hideaways Club offer casual access to high-end accommodation all over the world, providing you freedom and privacy with little commitment. If you have less expendable cash you can try low-cost freelance communities such as Hubud in Bali, who provide a workable office space and include the added bonus of helping you form friendships at a time where you may feel overwhelmed and lonely.
Sofa surfing with the locals through regulated channels is another option, (couchsurfing.com is a completely free service) great if you are looking for an authentic experience and need a cost-free alternative to get you off the ground. Whichever way you choose to facilitate your digital nomad existence, each will have their relative advantages and drawbacks, so making sure to do plenty of research will really help you out.
4. Plan and Schedule
It's very likely when you are travelling the world that your schedule will become erratic, especially when you account for time differences and clients that need out-of-hours attention. This is to be expected, but there can be downsides. You could find your work/life balance becoming very skewed, and you may end up on a paradise island without ever seeing any of it.
A work/life balance is important, and can be hard to find even when you are in a beautiful location. This is where planning as much as possible will help. Add the World Clock to your Google Calendar and try to schedule your calls in blocks, so they aren't bothering you throughout the day (and night!). In warmer countries, working early morning and late afternoons, leaving the middle of the day to relax, can work well, but this will change from place to place.
If you find this intimidating, heading to a digital nomad hub such as Chang Mai in Thailand will give you a chance to ease in to the lifestyle with likeminded people around you, and you can spend as much time here as you like, deciding whether you want to hop between countries to see the world or settle down for months at a time. You could even start small. For example, if you are based in the US you could spend some time in a new state and try to work there for a couple of weeks, or head over to the border to Canada or Mexico so the time difference isn't so marked.
5. Remember the Essentials
No matter where you are, without a good Internet connection any plans to live and work as a digital nomad are likely to be frustrating at best and disastrous at worst. Getting a USB Ethernet Adaptor could help you in tight spots, and when you are planning your trips make sure that a Wi-Fi connection is accessible wherever you go.
Unless you can afford to travel with the utmost convenience, it will also help you to carry as little as possible, especially if you aim at the move as often as you can be. An emergency fund is also a must. No matter how tight your budget, making sure you have enough to get home if you have to (even if this is a prearranged agreement with a generous friend or family member to loan you the money if you are ever in a truly tight spot) will give you peace of mind, as being stranded somewhere is no fun at all.
But the most important thing you need as an aspiring digital nomad is a determination to travel. Being able to see the world while earning a living is a dream lifestyle, and if you have the focus and vision to turn this into a reality, you could find yourself logging into work under a foreign sun and anticipating your next adventure. Also, don't forget that you'll need to be applying for a new PAN card so that you are eligible to work and be on tax records in your desired country. So if this sounds like the life for you, get planning today!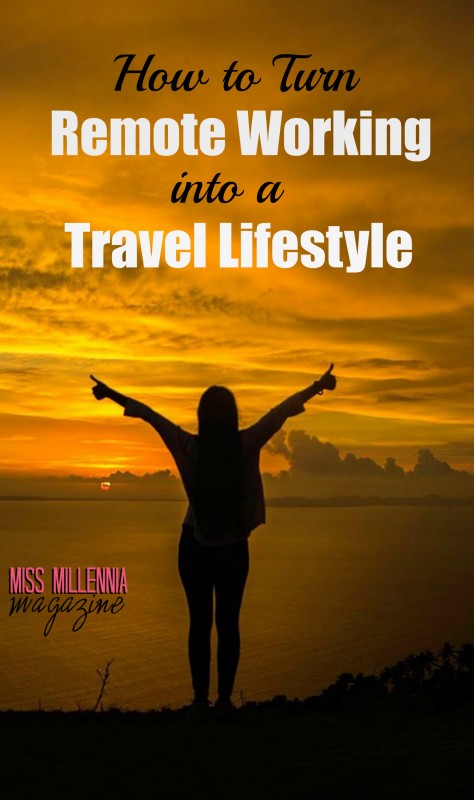 Interested in learning more about travel and work? Be sure to read Travel And Work: Attitude is Everything.