How to Throw THE BEST College Grad Party
This post may contain affiliate links. Which means if you make a purchase using these links I may recieve a commission at no extra charge to you. Thanks for support Miss Millennia Magazine! Read my full disclosure.
This is a sponsored post in partnership with Gulden Draak. I received the product free of charge. All words and opinions are my own.
While I am in massive denial that I will be graduating from my undergraduate career in about two weeks' time, my family and I are already receiving invitations to graduation parties. At this point, I'm trying to avoid thinking about the actual reason behind them—celebrating the end of a great time in our lives, parting ways with people we're going to miss a lot, and moving on to another, potentially scary, phase of life. What are we supposed to do now?
Ugh.
But I suppose there actually are reasons to have a great college grad party. You made it through four years of grueling work, you finally get to leave your ex behind and move on with your life, you're going to go on to do cool things in your field with your newly acquired skills. Unless you really felt like an adult at your bar/bat mitzvah, it's kind of the first time you're celebrating becoming an adult.
So do it right! Send yourself off into the real world with a fun college grad party that combines the memories of college with enthusiasm for the future.
1. Get some good beer

What's a college grad party without beer? Though now that you're an adult, it's no more Natty Boh for you (I go to school in Maryland, we suffered through a good amount of Boh). For a good time, get your hands on a case of Gulden Draak, 1998's best-tasting beer in the world according to the American Tasting Institute (now ChefsBest). Both the original and the 9000 Quadruple were satisfying, both with bittersweet, caramel-y aftertastes that made me feel like I was drinking grown-up beverages (yeah, you bet I'm an adult). At first taste, I thought it might be a bit too bitter, but this proved to be just what I needed: something bold. I'm pretty done with watered-down light beers.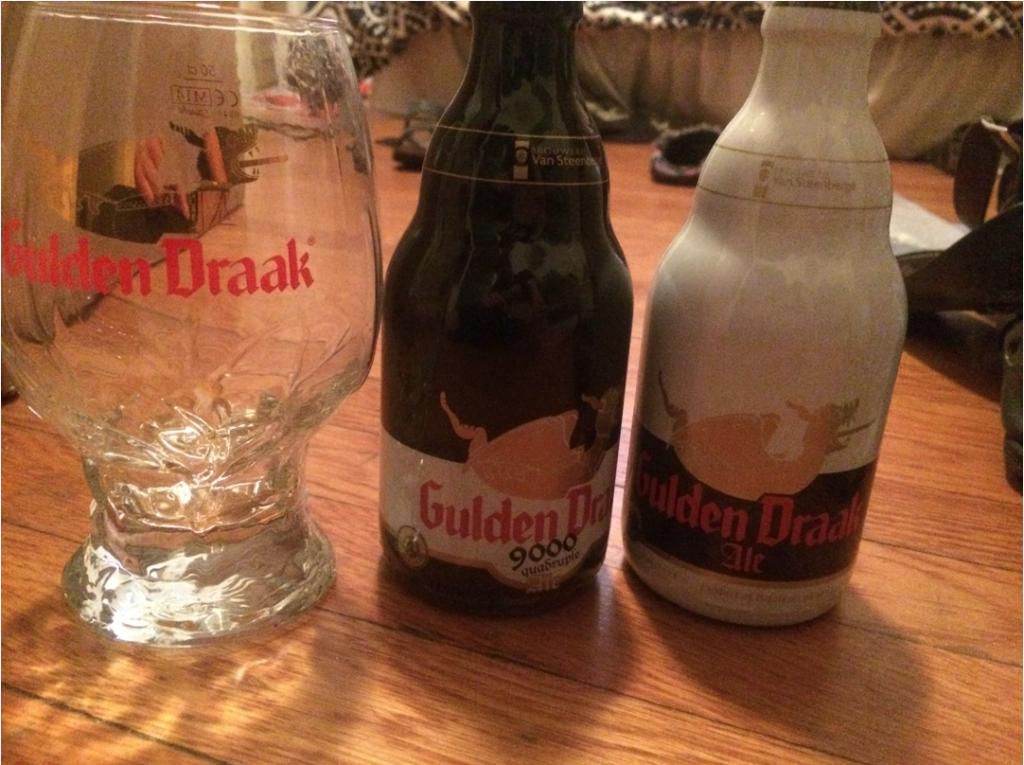 If you're a Game of Thrones fan, the original of the beer's name will appeal to you as well. There's a whole legend about "the gilded dragon", in which a golden statue of a dragon sat on top of the Belfry in Ghent after its original owner, Norwegian king Sigrid Magnusson, left on a crusade in 1111, and it was taken as "war booty" in 1382 after the battle at Beverhout. The statue was said to guard the communal charters that were held there, and thus became a symbol of the "freedom and might of the city." Cool, right? What better way to celebrate your own "freedom and might" than by toasting with an aggressively smooth, cold glass of this Belgian dark triple?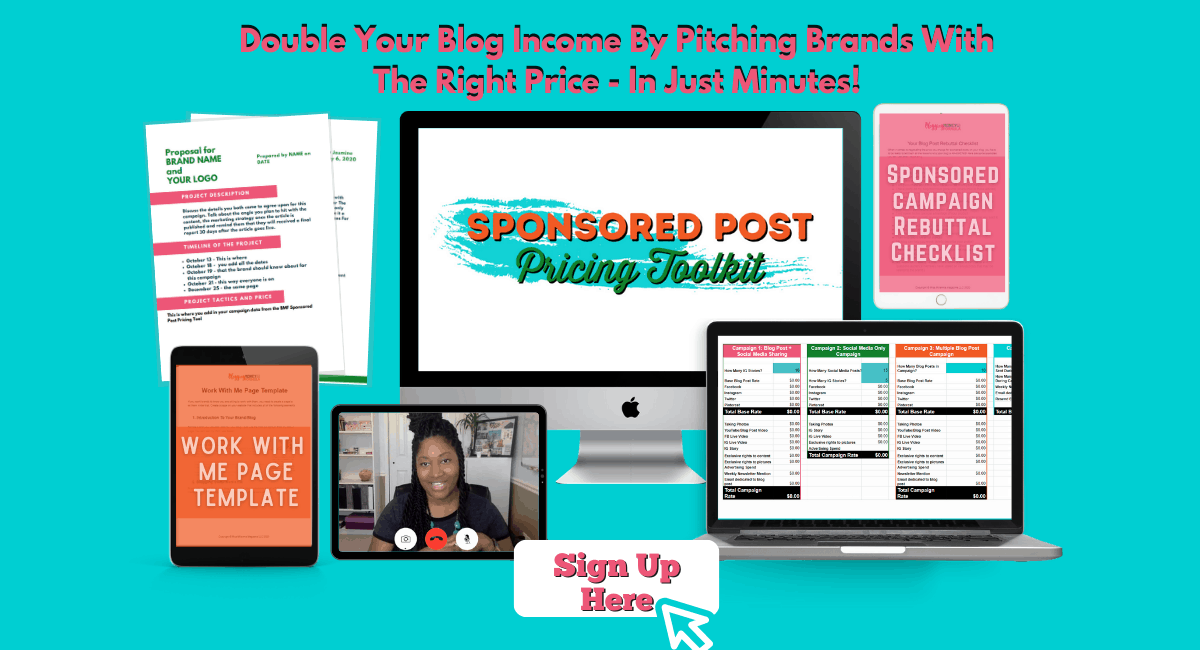 2. Food that people actually want to eat
Pair that Gulden Draak with some well-seasoned meat to really feel like you're conquering the world. Some summer grilling will get everyone feeling some type of way.
Make a new kind of burger, or Philly cheesesteak. These dishes will be filling and satisfying for guests, rather than a vegetable plate or one sheet cake for everyone (get real, people). Or, try something everyone loves, like some flavorful Tex-Mex to kick off the summer heat. For your vegetarian friends, you can grill up some veggies as well, or go for a cool new pasta dish.
Food absolutely makes a college grad party. People will stay longer, be more satisfied, and have more fun if their tummies are full.
3. Invite People You Actually Like
This one is for you, not for your parents' friends. Invite people that are close to you: college friends, high school friends (not the obligatory ones), and anyone that will be there to celebrate your accomplishments. This could mean leaving some self-centered people off the guest list. You know, those people that come to a college grad party, eat all your food, drink all your booze, and then only talk about their personal life?
Yeah, you can forget about that.
You're happiest when you're around positive people. This is a huge accomplishment for you! So take a moment to cheers with the people that have helped you get to where you have worked so, so hard to be.
4. Photo Background
Just accept it: you and your friends will take a ton of selfies and a bunch of normal pictures. Everyone loves a good Insta, so give your friends a nice-looking backdrop to post. Plus, people will share the heck out of these pics on social media, so you're about to look quite popular (not that it matters—it's just fun).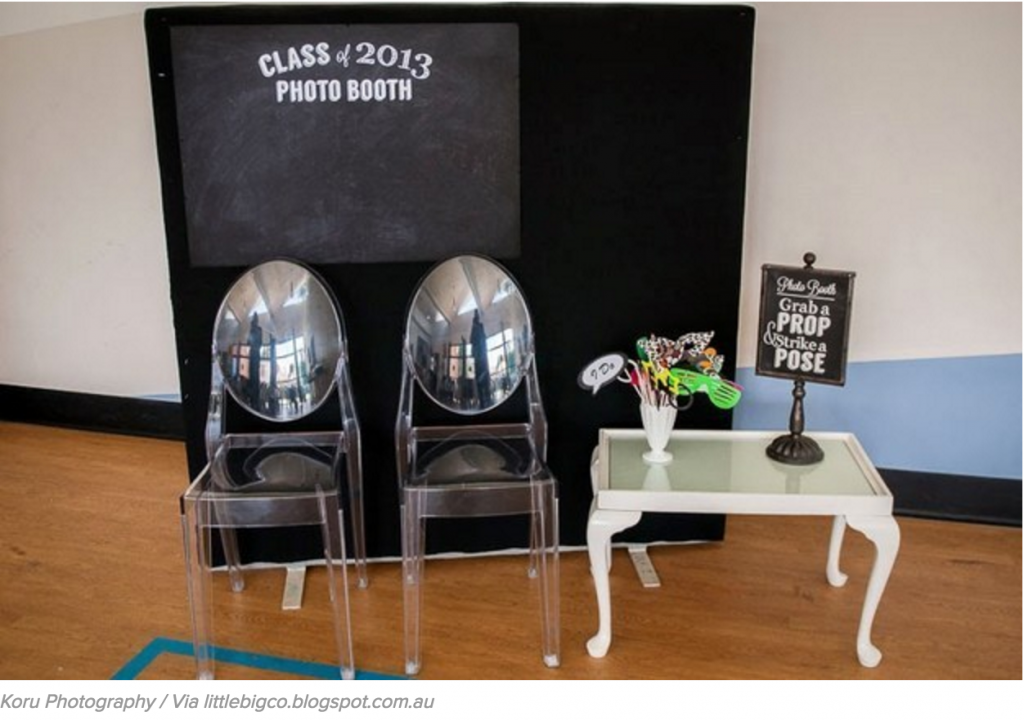 Buzzfeed suggests a chalkboard background for a classroom type of feel, if you want to go that route. This article also had some fun ideas for a photo booth, like creating superlative posters or speech bubbles for people to hold up. I'm still waiting for my "Most Likely to be Queen" award, so I highly suggest you print that one out for me to use.
5. Get Personal
Decorate your space with photos and memories from college. Do you have some photos of you and your closest group of friends? Hang some pictures by clothespins, use the photos to decorate, or have a slideshow going on in the background somewhere. It's a good time to relive those precious memories with the friends in the pictures before you all move on to new endeavors.
Buzzfeed's idea for an "advice board" is also really cool. It asks that guests share their best "keys to success" or "next-step tips" on key tags and hang them on a board for your perusal.
Yeah, graduating is a weird, challenging thing to do, but at the very least you can send yourself off right! Throw together a casual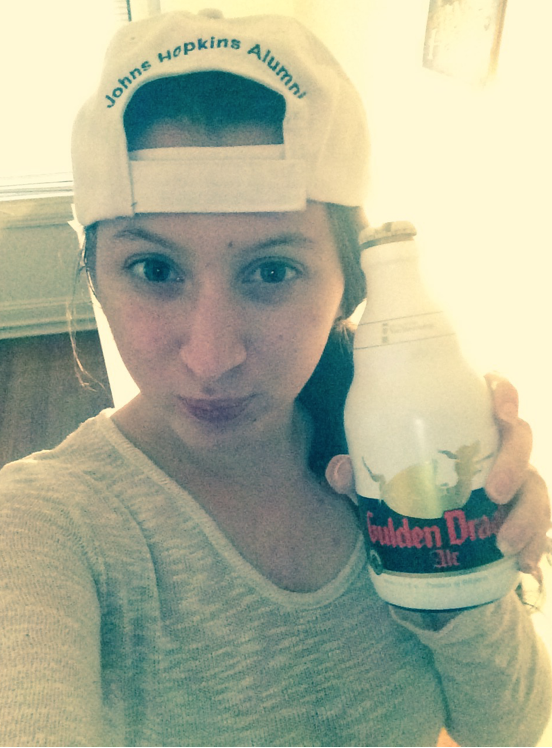 party that everyone will love, and you won't be stressed planning.  Make a cute Facebook invite and you're good to go. If I can calm down and have a drink in my alumni hat, so can you.
Sources: