Sharing Notes, Sharing Lives: Bridging the Gap with the Bamboo Spark
This post may contain affiliate links. Which means if you make a purchase using these links I may recieve a commission at no extra charge to you. Thanks for support Miss Millennia Magazine! Read my full disclosure.
This is a sponsored post in partnership with Wacom and Her Campus Media. I received the product free of charge. All words and opinions are my own.
Living several states away from my family makes it a challenge to keep them updated on the happenings in my life. I was so used to coming home at the end of the day and telling my mom everything, that when I got hit with the sometimes-lonely independence of college, I hit a block.
I came back to school early to take an extra class, a course on 60's music. You know who else loves 60's music? My dad. When I left for school he told me to enjoy my class, and he told me he wished he were taking it too.
So, I helped him out!
Using my Bamboo Spark (by Wacom), a smart folio that allows you to take notes then upload them to your phone and/or iCould, I was able to send my class notes to my dad so he could keep up with the material I was learning! Not only was Dad getting to experience the class along with me, but he was able to see what I was doing in school, just like when I lived back home. Frankly, I thought it was pretty cute.
The Bamboo Spark is also fantastic for students in general. I love taking notes on my laptop so I can easily access them come finals or midterms time (though I'd love to not think about that for a little while). However, I find myself distracted by Facebook, obsessive email checks, and Pinterest, and end up failing to pay attention during my lectures. If, though, I use the Spark in class, I can write everything down by hand (which is better for your memory, by the way), and then keep it on file for when I need it at the end of the semester. Best of both worlds, right? It's also a lot lighter than my laptop, so I can just (carefully) throw it in my bag and go without having to decide which books or items are expendable for a long day walking back and forth across campus.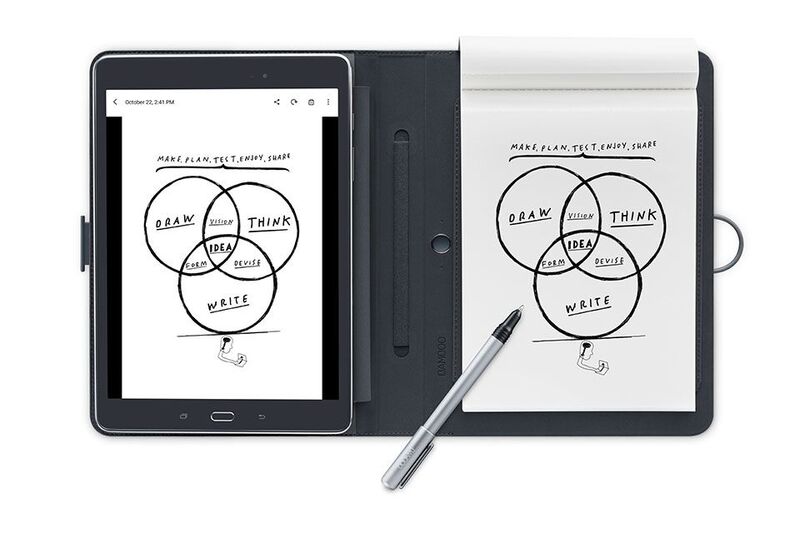 Frankly, the Bamboo Spark is a student's new best friend. Now if only I could stop sending my doodles to my friends…