How To Secure A Job By Having A Fantastic Interview
This post may contain affiliate links. Which means if you make a purchase using these links I may recieve a commission at no extra charge to you. Thanks for support Miss Millennia Magazine! Read my full disclosure.
Finding a new job can be incredibly challenging, especially in today's competitive job market. It seems that everyone around you is so qualified, talented, and passionate when it comes to their work. Imposter syndrome, self-doubt, and a lack of motivation might overtake your rise to the top.
According to INC, 73% of job seekers are stressed primarily because they are trying to find a new job. That's a pretty staggering statistic.
But what if you could be sure that you could secure an interview every time you apply for a job? That would be a huge confidence boost. It should make your job search quicker, too, since you'll be going on a bunch of interviews. And it will make the entire process way less stressful.
There are some simple things you can do to make sure you are contacted for an interview every time you submit a job application. We're going to walk through them all in this article. If you read carefully and use all of these tips, you're sure to succeed!
Ok, I Know What You're Thinking…
"There's no way to guarantee that you'll secure a job every single time you interview, right? There are just too many unknown factors at play when someone applies for a job."
Am I spot on?
You might think you have all the qualifications, but the company could completely disagree. You could be reaching too high up the ladder.
Or, there could be some bias at play. It's proven that people who have "white-sounding" names are more likely to be invited to an interview than someone who is equally qualified but has a "black-sounding" name. (Source: Huffington Post) Similarly, women are less likely to be taken seriously in STEM fields than men are. (Source: Science Alert) Dealing with bias and discrimination can be very frustrating.
Fret not! There are ways to combat this. And if you take the right measures, you absolutely can guarantee you'll get an interview with every application.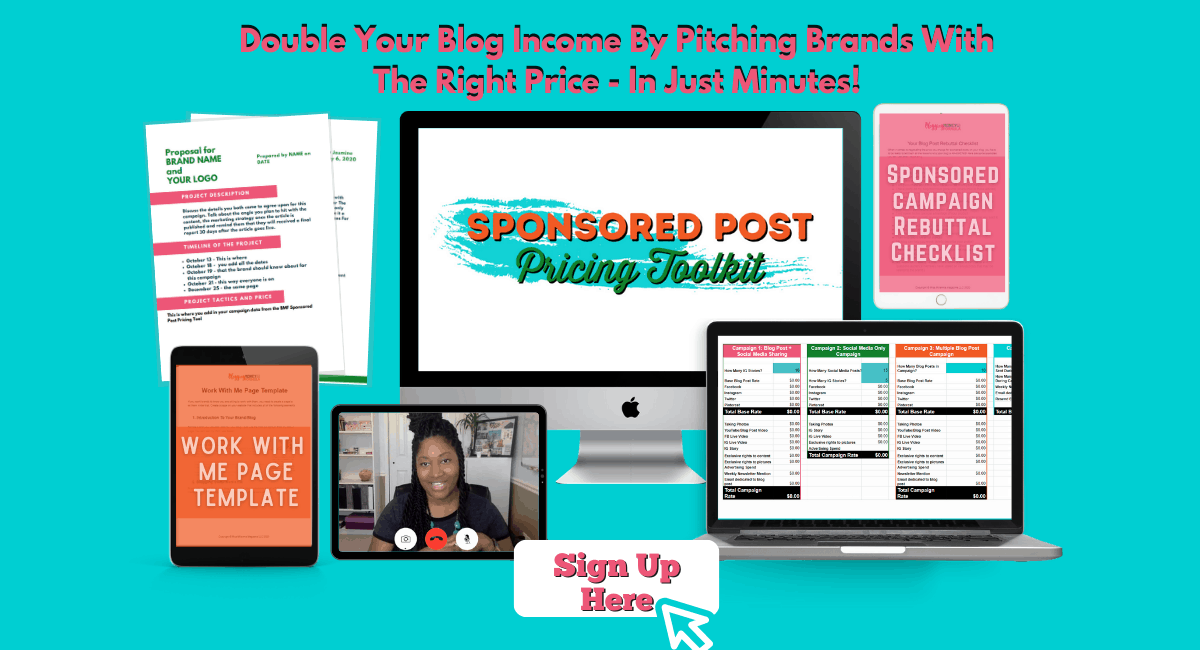 So first, we're going to talk about how to strategically apply for jobs so that you can be much more certain that you're a perfect fit for the position.
1. Do Your Research. Thoroughly.
There are so many things you need to know about a company before you apply for a job. This information goes far beyond the industry the company is part of or what services they provide.
Here is a list of questions to get you started:
After you've gathered all this information, it's time to synthesize it and make some judgment calls. Does this seem like the kind of company you'd want to work for, or that would want you working there?
For example, if you are a woman of color and you've learned in your research that there are currently no women of color at the company, you'll have to consider how you feel about being the only one. You will also have to consider if this is merely a coincidence or due to a bias in the hiring process.
This can be a challenging step in the process, so you might want to have someone to consult. Talking to a friend, family member, or colleague could be helpful for you to sort out all this new information you've learned before you move on to the next part of the process.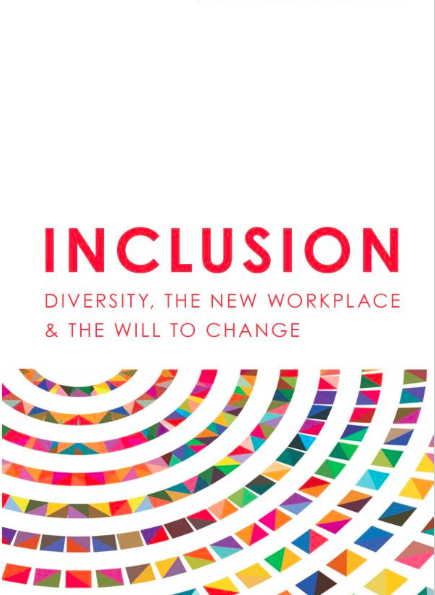 If you want to learn more about inclusivity and diversity in the workplace, check out Inclusion: Diversity, The New Workplace & The Will To Change by Jennifer Brown. Buy a hardcopy or download the audiobook on Amazon!
2. And Then Do Some More Research.
Are you tired of doing research yet? Hopefully not. Because now that you've finished doing some research, now it's time for more research!
You've learned a lot about the company you hope to work for, and you've used that information to decide if applying for a job here is the right move for you. If you decide that you're going to move forward, it's time to narrow your scope and learn more about the position you're applying for.
Here are some questions to help you out:
As you did before when researching about the company in general, take the time to sort through the information you find. Determine how you feel or what you think about it. Has what you learned made you want to work there even more? Do you think you will honestly be an excellent fit for this job? Remember, you're trying to figure out if this job is right for you so that you can better your chances of getting an interview!
3. Network Your Way In.
You've probably heard countless times that networking is key to navigating the modern job market. And it's not a lie; networking is incredibly talented.
Networking is so important that we've published several articles about it already! Check them out here:
And if you want to learn even more about networking, I recommend reading How to Network: Build Instant Trust & Respect With Anyone You Meet by Tam Pham. Get it on Amazon today!
Now You're Ready to Apply for the Job
Ok, so now that you've done your research, networked like a pro, and decided that you want to go for it. Now it's time for the next step: filling out the application and perfecting your resume! If you're going to secure an interview with the company, it all comes down to this.
4. Don't Rush Through the Application
Take. Your. Time.
The last thing you want to do is rush through the application and answer a question incorrectly, forget to fill something out, or submit something with a bunch of typos. Give yourself ample time to work on the application so that you can present the absolute best version of yourself.
If you want some tips on how to knock this job application out of the park, watch this video from the Career and Life Skills Lessons YouTube channel!
5. Edit, Edit, Edit!
Another reason it's important to give yourself plenty of time to work on your job application is that then you will have the opportunity to make edits.
When I edit my own work, I look it over three times. The first time, I'm just reading to remember everything that I wrote. This way, I don't hastily make edits that mess up something later on in the application. The second go around, I edit for content, making sure everything flows together and is coherent. The last time, I edit for grammar and style.
In my opinion, when it comes to something important like a job application, you can't edit too much!
6. Have a Resume That Will Knock Them Dead
After the job application itself is finished, now it's time to update and perfect your resume.
Since you did your research and strategically chose this job because it is going to be an excellent fit for you, you don't have to worry that you don't have the right experience to impress the company. But the way you present your experience in your resume is almost as important as having the experience in the first place.
If you want to learn even more about writing a great resume, watch this quick video from Professor Heather Austin. I love this video because it gives specific tips for 2018 and even includes a sample resume!
To dig even deeper, you should read this incredible book Resume Writing 2018: Resume Writing Secrets to Get the Job! By Dominic Black. Buy the book or download it to your Kindle from Amazon!
7. Have A Second Pair of Eyes
Ask a friend, family member, or someone who works in the industry take a look at your application materials. The second pair of eyes will often be able to pick out typos, grammatical errors, or confusing sentences that you'll miss. They can also point out places you might need to add or cut information.
Several times, I've thought that I've adequately answered a question in an application, but a friend of mine was able to show me that I was wrong. I was filling in the gaps in my head! Whoever reads your application won't have access to all the information and memories of prior experiences in your brain, so they won't be able to fill in any gaps that might exist on the page.
This is just one of many examples of how having a second reader can be beneficial. I've also always found it helpful to have someone take a look at my resume to get feedback on everything, from formatting to how I discuss my work experience.
We're Not Through Yet!
If you want to seal the deal, you can't stop at just filling out the application and writing your resume. Here are some suggestions on how to go the extra mile and get an interview.
8. Add a Personal Touch
You don't want to come across as a run-of-the-mill, cookie-cutter job applicant. You want to stand out!
There are ways to bring your personality into your application and resume while remaining professional. One thing you can do is reference stuff you are passionate about that relates to your career. What makes you want to go to work each day? If you can sprinkle this information through your resume, you'll have a more significant impact. The person reviewing your resume will feel like they know you better than the average applicant.
9. Follow Up On Your Application
Send an email or make a phone call to follow up on your application. This helps you in a couple of ways. One is that it shows you are willing to go above and beyond to work for something you want. This is an excellent quality to have. Additionally, it goes back to my previous point about adding a personal touch.
It's easier to send in the application and be done with it until you hear back about whether or not you have an interview, but giving yourself the opportunity to make a fantastic, personal impression on a company will provide you with a significant advantage.
Can This Really Be True?
Is it really possible that you can secure an interview every single time you apply for a job? If you follow the tips and tricks outlined in this article, it absolutely is! Drop a comment below telling us your favorite suggestion or what you found to be most helpful.
Take The Next Step
Now that you know how to secure an interview every time you send in an application, you might want to learn even more about securing a new job. Read one of our other amazing articles on navigating the modern job market. These articles can give you even more advice on how to present an unforgettable resume or help to make sure you get the job at an interview. Check them out!
Good luck with your job search! We can't wait for you to leave a comment telling us about your successes.