7 Easy Tips to Make Money With a Parenting Blog
This post may contain affiliate links. Which means if you make a purchase using these links I may recieve a commission at no extra charge to you. Thanks for support Miss Millennia Magazine! Read my full disclosure.
Starting a parenting blog is a great way to make extra money as a stay-at-home parent. You can share your parenting expertise and earn money as you do it with relative ease.
You might be wondering how those parent bloggers manage to make money from it. So, here are some essential tips if you want to break into parenting blogging.
Tip #1: Find Your Niche
There are a lot of parenting blogs out there. A lot. If you want to start a parenting blog, you'll need to find a niche that makes your blog relatively unique. A niche will also help you create targeted content so you can earn more money and start investing for your kid.
Niches for parenting blogs might include sustainable parenting, DIY and crafting for parents, content for large families of five or more, or cooking for kids. There are plenty of parenting topics out there, so think carefully about what you'd love to write about and focus on that.
Tip #2: Choose a Name and Blogging Platform
Finding the right name for your blog is an important early step. You should think of something catchy that clearly shows what you blog about. Incorporating "mum", "dad", or "kids" into the name is a good start. If you're stuck for ideas, try out a domain name generator and see if it offers up some inspiration.
You'll also need to think about what platform you'll use for your blog since there is a wide range of them available. You'll want to start with a free blogging platform, like WordPress or Wix. You can always upgrade to their paid plans when you start getting some traction on your blog.
Tip #3: Create Quality Content
The key to a successful parenting blog that can make money is plenty of quality content. Blog posts, parenting advice, how-to guides, video tutorials, listicles – the more content you have on your website the better.
Content should be original and useful to readers. You may also want to familiarize yourself with the basics of SEO so that you can ensure your blog appears high on search engine results pages. There are plenty of free SEO tools out there for bloggers too.
Tip #4: Monetize Your Blog
Once your blog is set up and you have some content planned, it's time to think about how you'll make money from it. The next 3 tips are all about generating your blog's income!
Tip #5: Affiliate Marketing
Affiliate marketing is when you promote products or businesses on your blog and link to them using affiliate links. You will make money every time someone clicks a link and buys a product.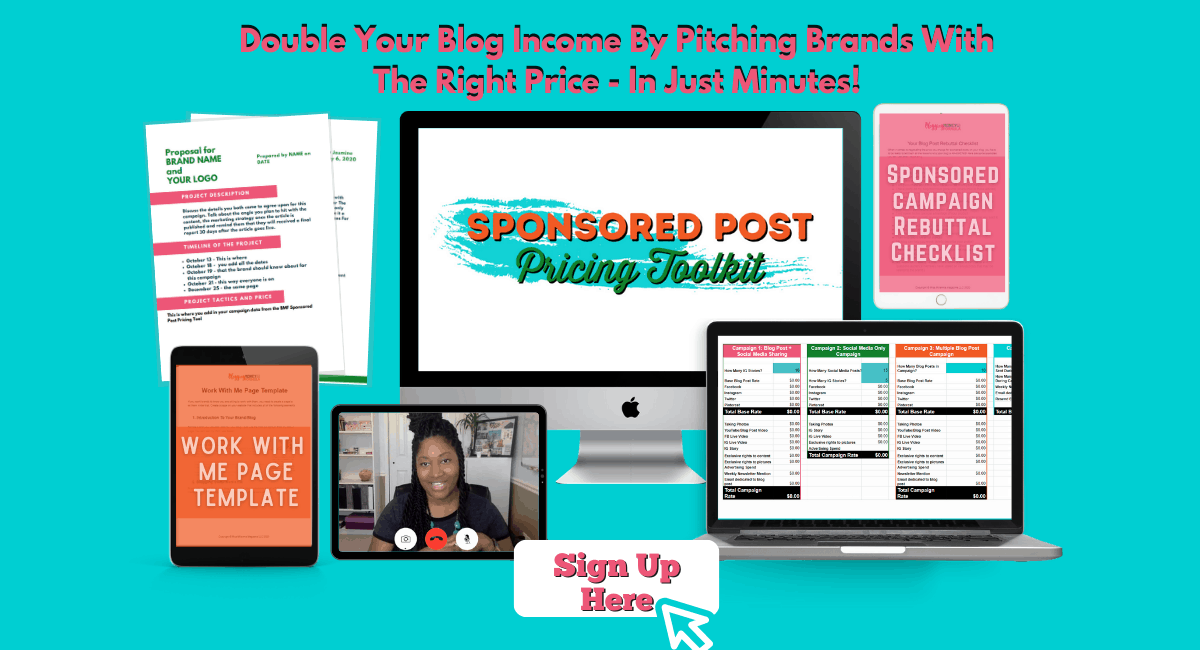 There are lots of affiliate marketing programs out there, such as the Amazon affiliate program or websites specifically aimed at affiliate marketers such as ShareASale.
Tip #6: Google AdSense
Another popular way to make money from your blog is to display ad banners on your blog pages. You can do this by creating a Google AdSense account for free. Google will then display ads on your website that are targeted at your audience and you'll make money whenever a visitor clicks on one of these ads.
Tip #7: Sponsored Blog Posts
Finally, a great way to make money from your blog and create content is through sponsored blog posts. This is when you'll make an agreement with a business to promote a specific product or service through a blog post. For example, you could get paid to write a product review post or upload a tutorial video for a specific product.