Lessons to My College Self
This post may contain affiliate links. Which means if you make a purchase using these links I may recieve a commission at no extra charge to you. Thanks for support Miss Millennia Magazine! Read my full disclosure.
The sunlight is seeping in through the blinds, and of course you're laying in that spot where it looks like the wrath of Helios is shooting directly into your eyes. Still half asleep, you reach for your phone, take a quick look, and wonder why you woke up so early – at 9:43 a.m – and why life decided to treat you so miserably today after a caffeine-fueled night of studying for your business finance exam that day. But more often than not, that's how many of my weekday mornings in college ended up.
The most difficult decision of the day was usually deciding if I wanted to hop on the back of my buddy's scooter and sit through a two-hour period mostly checking social media, or stay home and study the inside of my eyelids for the rest of the day.
Then, in what felt like the blink of an eye, reality struck – it was May of my senior year, and I had just recently graduated college. One top-tier internship and four job offers later; I would soon be starting my career in consulting. Looking back, there's a few things I'm proud I did, and plenty I would've done a little differently. Fortunately, if you're still in college and reading this, my insights might be reaching you just in time. Here are some life lessons I wish someone would have told me while in school:
Get Involved, Yesterday
I honestly cannot stress this one enough. While not everyone attends a college that places such an importance on student government and campus politics as mine, it never hurts to show initiative and immerse yourself in campus involvement as early as possible. Dedicating an hour per week to stay relevant in student government has the potential to transform into an executive position, and that SG campaign volunteer to the next study body president.
Fortunately, I was given the opportunity to run for (and win) a seat in the Student Body Senate my sophomore year. However, with hardly any involvement my freshman year, I still found myself at a disadvantage to my peers who had began taking on those positions as early as their first semester in college.
Whether your goal is to be inducted into the most prestigious leadership organization possible, or land a job at a top-tier company, there's no such thing as too much involvement (assuming you can stay above a 3.0 GPA).
Take the "Biggest Name" Internship You Can
Due to taking the very best leadership opportunities presented my first couple years of college, I was able to land an internship in San Francisco at a place even many Ivy League students dream of working – Amazon. To be honest with you, they were never even on my radar; they just happened to catch my eye at the fall career fair of my sophomore year. Three lengthy but tolerable interviews later, and I had landed an internship at one of the biggest companies in the world.
Although I chose later not to accept my offer to work for Amazon, interning gave me experiences I could've never imagined. At 21 years old, I had led a team of 55 employees, oversaw the implementation of the largest Amazon robotics launch at the time, and wrote my own series of Excel macros that would go on to be adopted at fulfillment centers across the entire network. Now, imagine putting all that on your resume. Sure, it would've looked good doing that at Bob's Fulfillment Solutions, but I did it for Amazon.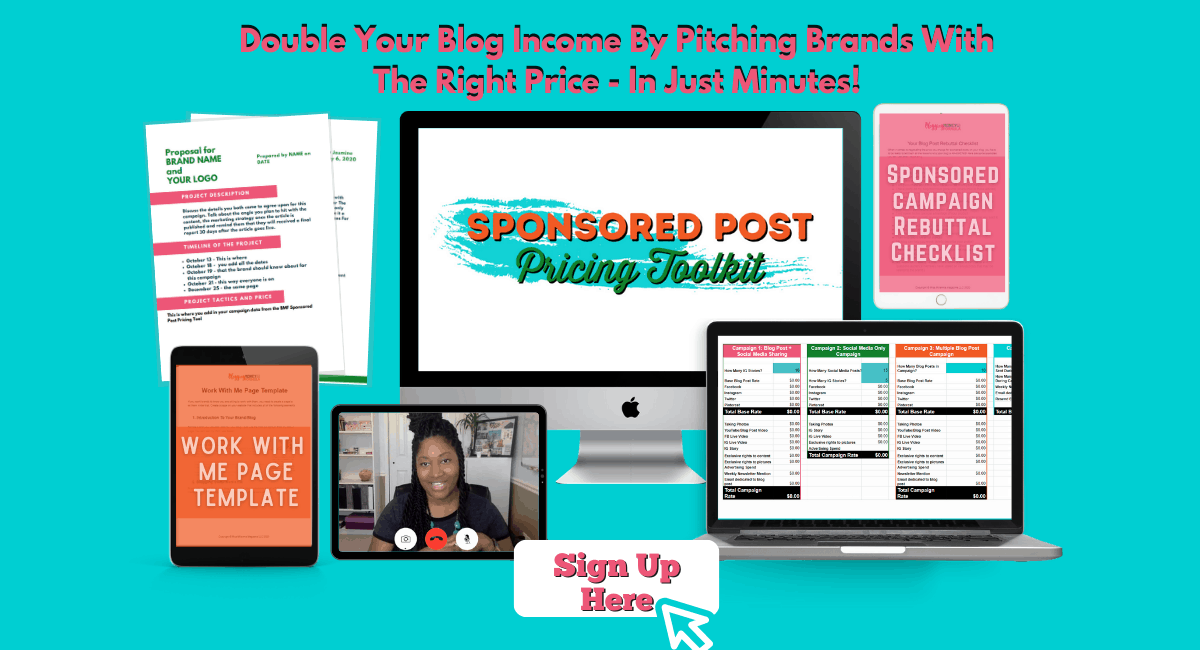 While the experiences and learning opportunities given to me during my internship surely counted as something, I'm convinced the ability to list that big name on my resume was one of the main reasons I was able to land four incredible job offers within a couple months after finishing there. As they say, go big or go home.
Leverage and Negotiation Are Your Best Friends
One of the hardest parts of turning down Amazon was the compensation package offered. Including the bonuses and stock options, it was almost $40k more than my lowest offer. As a 21-year old, it was nearly impossible to turn down – but my heart was elsewhere at the time. I wanted to be in a client-facing role, with the opportunity to grow quickly and better myself on a daily basis, which ultimately led me to consulting. Nevertheless, I could leverage the sh*t out of that offer.
I was well aware that none of my other offers could come close to theirs, but I had no problem dropping those numbers down to recruiters in hopes of bumping theirs up a bit. Did it work? You bet your ass it worked. Companies that had "firm, non-negotiable" offers were calling their market leadership teams for special approvals, and coming up with signing bonuses to juice things up a bit.
The bottom line: Don't be scared to negotiate anything and be confident you have something to leverage that benefits the other party (i.e. your value as a new hire). I highly recommend adding "Getting to Yes," by Roger Fisher and William Ury to your reading list. It will help you right now, during your business career, and for the rest of your life. If you don't have a reading list yet, here's a good place to start. Remember, money isn't everything – finding a job that you'll enjoy is worth more than any (starting) salary could pay you.
Starting Your Own Company Will Never Be Easier
You think you're busy now while in school? Think again. To all my peers already experiencing #PostGradProblems, you know what I'm talking about. Once you start working a 9-to-5 to you really learn to appreciate those 4-5 hours of free time after work where you somehow try to squeeze in hitting the gym, eating dinner, and Netflix and chilling with yourself. When the weekend finally rolls around, all you're looking forward to is sleeping in past 8am. Get excited to experience a whole new level of busy after you graduate.
Now that you've got that lovely picture in your head – imagine starting your own company on top of that. In the three months between graduation and my start date, I was about to launch my sixth company (since the start of high school). It was a pretty innovative and unique idea, worth a million dollars in my head without any chance of failure – so I thought. I was working harder than a grinder in Colorado, and made some serious growth hacking gains on our social media accounts, building nearly 2,000 followers in a matter of weeks. I even had a video director friend working with me, ready to film our Kickstarter video at a moment's notice. It was go time, I was pumped – and then I started work.
Not even kidding, I was working on drafting a business plan up until midnight on the night before I started my career; that the was the last amount of work I ever did on the company. Three weeks of training later, and the company's momentum was on par with Stonehenge. This was also around the same time some of the other founders were starting their careers or grad programs, which didn't help. Our Slack conversations turned from hourly to weekly to monthly, and we finally decided to take the idea out back and give it the Ole' Yeller treatment. After doing some heavy market research and finding out our R&D costs were going to be way higher than initially anticipated, this decision came easier than we expected.
Would I consider that project a failure? Did that crush my hopes of ever having a company while also working full-time? Not at all, in fact my boss and I started brainstorming our own company a few months later. What I learned was that it was not impossible, but it would definitely take some sacrifice (i.e. cutting out TV at night, losing an hour of sleep, etc.) to pull it off, and investing some time in heavy market research up front was an absolutely critical step.
The Dating Pool is Only Getting Smaller
If you're in college and think you have trouble finding someone to share your bed with now, may the odds be ever in your favor after graduation. Unless you stay in a college town to work on a startup or get your Master's degree (shout-out to my boys still in Gainesville, especially you guys at Knack), the best options for meeting your new bae are at a grocery store during the week, maybe a bar on the weekend, or through mutual friends.
Sure, there's always Tinder, Bumble, Coffee Meets Bagel, Christian Mingle, and hundreds of other sites out there making introverts happy all over the world. However, I prefer human interaction when talking to someone for the first time. What do you think your odds are of getting a match, yet alone a response, from a beautiful and intelligent person who literally gets a match every time he or she swipes right?
I'm not saying go out there and start dating someone just so you don't graduate single, because honestly that'll make growing in your career easier, but realize the means of meeting people become much more limited after college. Cherish it while you can, make some mistakes, and if you really think you've found the right person, don't throw them away.
Cherish Every Moment with Friends and Family
Most of us had those last few weeks of high school where we were dying to get away from home, and then got to school and realized how much we missed our parents. For the next four years, we'd be lucky to go home on holidays and maybe a little during summer if we didn't have classes, jobs or internships to deal with.
What I didn't realize, was that once you start your career, the time spent with your family is literally limited to a number of days. In my case, I now have 28 days of paid time to squeeze in visits with family alongside doing some traveling and actually taking a vacation. Assuming you move to a city more than a few hours away from home, you'll end up spending a select few holidays back there and that's it. These aren't holiweeks anymore; I'm talking maybe five days around Christmas. Do yourself a favor, and cherish your inflated vacation time while you can.
Invibed is an online destination that makes personal finance relevant, accessible and entertaining to millennials. Follow Invibed on Facebook and Instagram.