10 Tips for Successfully Starting an eCommerce Business From Home
This post may contain affiliate links. Which means if you make a purchase using these links I may recieve a commission at no extra charge to you. Thanks for support Miss Millennia Magazine! Read my full disclosure.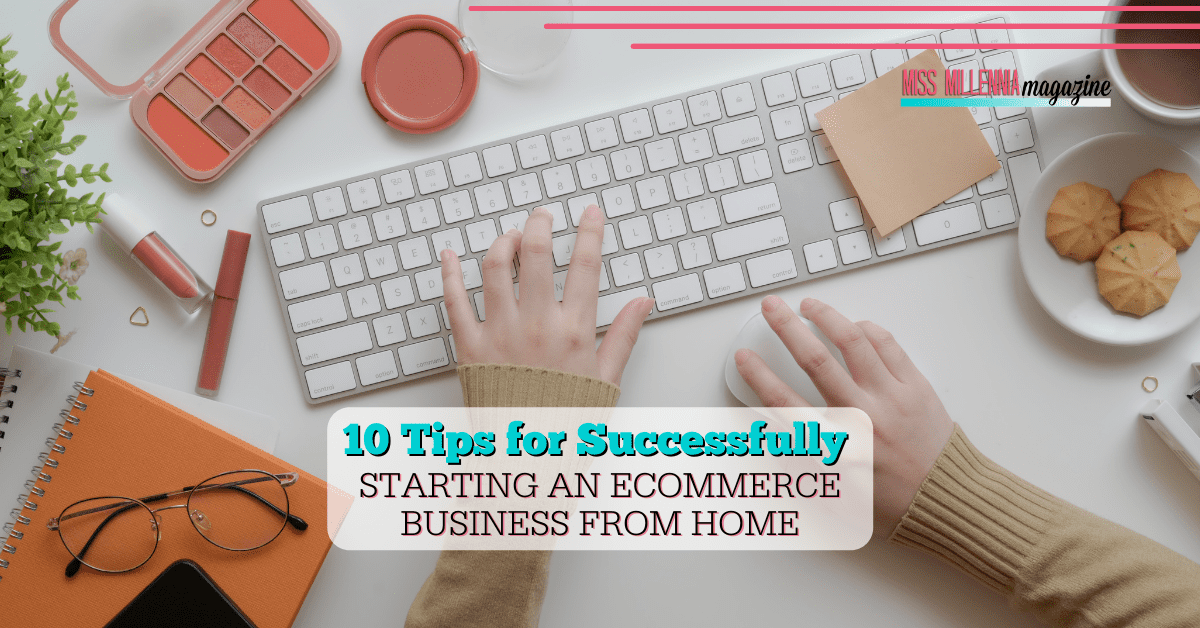 Starting an eCommerce business from home is a great way to earn money and work for yourself! However, many challenges can make it difficult to succeed.
This article will provide you with some helpful tips on starting your own successful eCommerce business at home!
Tip #1: Start With A Business Plan
If you don't have a business plan, now is the time to write one. A good eCommerce business plan will help you map out your goals. They can also tell you how much money it will take to achieve them.
When writing your business plan, try breaking down what steps are needed to start an online store from home. This can be many things, such as where the products come from, who manages customer service issues, etc. Market research can also help tremendously before beginning an eCommerce business at home.
Find out more about competitors that offer similar goods or services. Try to better understand their customers' needs by reading reviews they receive on third-party websites like Amazon & eBay. This way, when creating your company's website content, social media posts, and other marketing collateral, you can position your business as a unique offering that fills a specific need in the market.
Tip #2: Find Products That Will Sell Quickly Online
It's essential to sell products that people want before starting an eCommerce business from home. The larger the demand for a product, the easier it will be for your company to make money at home.
First, research what goods are prevalent in your desired niche market. Then, find suppliers who can provide them at low cost or wholesale prices. You should also check it out through other websites like Amazon & eBay.
If any valuable products are already being sold, perhaps even with affiliate links attached, which means you would get paid each time someone purchases one of those items after clicking on your website link first!
Then, watch as customers start coming into their online store making money at home while you sleep!
Tip #3: Create A Website For Your Business
The best way to get an eCommerce website up and running is by using WordPress. You can hire developers or use a site like Instapage to help you create one in no time at all.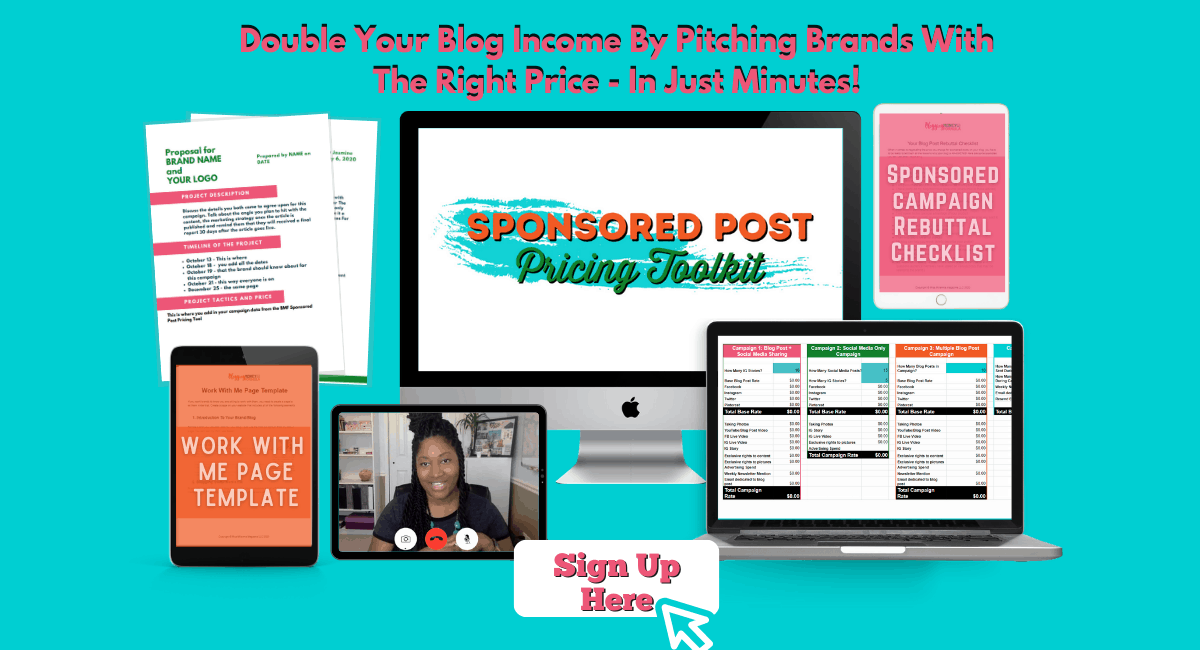 If you cannot pay for web hosting costs, consider looking into free options such as Wix or Weebly. They offer easy-to-use website building features without the monthly fees involved with paid websites.
Also, remember, while creating your own company's online presence, be sure it brings value to people. Include valuable content on every page of the site connecting with readers through blog posts & social media updates. This will ensure that they come back again soon!
This will ensure other customers visit their shop regularly, making money at home while doing business with you.
Tip #4: Start Researching Your Niche
The best way to begin an eCommerce business from home is by finding a niche market. Finding the right market will exponentially increase your chances of success!
This can be selling medical supplies online if you have experience in this industry. That way you won't be competing with large companies that already dominate this space.
Once you've identified the perfect marketplace for your company, then start looking for suppliers within it. So, product prices will remain low & competitive while working towards building relationships with them.
Over time, and once everything's set up, sit back and wait patiently for customers to come through their website making money at home.
Tip #5: Advertise With Google Ads
Once you've created your website, it's time to start driving traffic to the site through advertising. The best place to begin is to run a paid search campaign.
People searching for products on their search engine will be more likely to visit an eCommerce store selling similar goods than other platforms like Facebook & Twitter, which are less targeted.
You can set up a profile within AdWords by setting up your first campaign and creating ads that appear at the top of relevant searches, so they reach customers looking for what you have available making money at home while growing sales each day!
Tip #6: Generate More Leads On Facebook Ads
While generating leads on Google Ads is essential, it's also crucial to focus on Facebook ads. People using this social media platform are generally more engaged with the content they see than those who aren't using other forms of online advertising.
You can set up a lead generation campaign in minutes by creating an ad that looks like a post on your company's timeline and then targeting customers based on their interests, demographics & behaviors.
Just make sure you keep testing different versions of your ad until you find one that works best for converting website visitors into paying customers making money at home!
Tip #7: Invest In Email Marketing Campaigns
Email marketing campaigns can be one of the most beneficial forms of advertising for eCommerce stores. This is because it's easy to segment your customer list based on demographics & behaviors while crafting personalized messages that will stand out in their inboxes, making money at home.
If you're unsure where to begin, try setting up a campaign using MailChimp or Constant Contact, both free tools available for use; once everything is set up, sit back and watch as customers come through, sending you emails looking for help!
Tip #8: Offer Excellent Customer Service
Nothing is more important than offering excellent customer service to provide customers with the best shopping experience possible. This is because those who receive good attention from your company will be likely to share their positive experiences online as well as return in the future for new purchases making money at home while growing sales over time!
Make sure you're always available through live chat and email so people can reach out if they need assistance or have questions about a product before buying. Also, keep track of all past conversations/emails sent between yourself and current & previous customers looking to build rapport with them by thanking them for coming back again soon after shopping on your site.
Tip #9: Consider Accounting Software
When it comes to managing your finances as an eCommerce store, it's important to use accounting software to make the process easier. This is because you'll need to keep track of all revenue and expenses coming in & out of business every month while preparing tax filings and making money at home.
The two most popular options are QuickBooks & Xero, which both have free trial versions, so you can test them out before deciding which one works best for your needs. Once you've chosen a program, be sure to input all financial data as it occurs, so you always have a clear picture of how your company is performing!
Tip #10: Keep Your Business Up To Date
Technology is constantly changing, which can be good and bad for eCommerce stores. On the one hand, new technologies can help you reach more customers and sell more products, but on the other hand, they can also quickly become outdated, making money at home.
This is why it's crucial to stay up-to-date on all available new technologies and think about how you could use them to your advantage to grow your business. One way of doing this is by subscribing to newsletters & blogs related to technology so you're constantly learning about the latest trends while brainstorming ways they could benefit your store!
There are a few essential tips to keep in mind when starting an eCommerce business from home. By using Google Ads, generating leads on Facebook, investing in email marketing campaigns, and offering excellent customer service, you'll be able to increase sales while providing a positive shopping experience for customers. Additionally, it's important to use accounting software so you can easily track your store's finances over time!