You Could Win a Pride & Prejudice & Zombies Limited Edition BH Cosmetics Palette
This post may contain affiliate links. Which means if you make a purchase using these links I may recieve a commission at no extra charge to you. Thanks for support Miss Millennia Magazine! Read my full disclosure.
In case you've ben living under a rock, there is a new moving debuting called Pride and Prejudice and Zombies. And it's based on a book, but not the classic Jane Austin Novel you were thinking.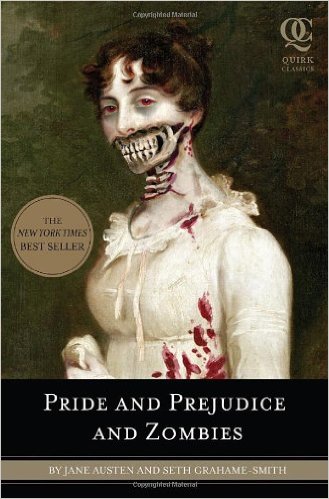 If you've ever read Pride and Prejudice or watched the movie, this one has a similar story line, but it is instead set in the midst of a zombie apocalypse. The book was a New York Times best seller and was renowned for being so close in writing to the original novel. If the movie seems a little silly, you may actually be surprised at the how much you'll like it.
Also, if you were craving some zombie action since we are in a dry season between The Walking Dead and Fear the Walking Dead, this may satiate you for a while. Check out the trailer.
In honor of the Pride and Prejudice and Zombie's debut we have not only given away free movie prescreen guest passes-(you could still get one if you live in San Antonio, TX here) but we are also giving away a  limited edition BH Cosmetics palette so you can be as radiant as the sisters in the movie. The makeup palette also comes with a lip gloss collection.
There are two ways for you to enter to win
First way:  Post a selfie on facebook showing your best makeup impression for the movie using the hashtag #PPZMovie. Share the link in the form below and you get 4 entries to win.
Second way: Follow Miss Millennia Magazine on twitter and get 1 entry to win.
Third way: do both and get 5 entries to win!
The giveaway is only going on for a short while and we'll announce the winner on Friday on the premiere day! Good luck!