6 Reasons Why You Should Use Natural Face Care Products
This post may contain affiliate links. Which means if you make a purchase using these links I may recieve a commission at no extra charge to you. Thanks for support Miss Millennia Magazine! Read my full disclosure.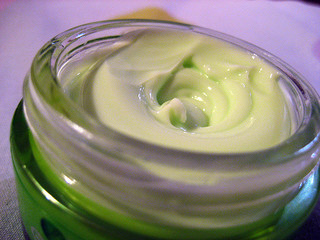 These days, the range of natural face care products on the market is astounding and every brand promises different results. However, people tend to be a bit more skeptical when it comes to making new purchases in this day and age because they're aware that advertising isn't always as honest as they would like it to be. Before throwing moisturizers, lotions and potions out of the door, it might be a good idea to find out why you should be using them in the first place and whether they really can make a difference to the way that you look and feel.
1. Bar Soaps Can Be Harsh On The Skin
According to the experts, most bar soaps tend to be very harsh on a person's skin because of the ingredients that they contain, particularly sodium lauryl sulfate, which is quite a common additive, further discussed at Kid's Spot. Amy Derick, MD, who is an aesthetic dermatologist, has stated that women should turn to liquid facial cleansers instead because they tend to contain ceramides, which actually assist the skin in retaining moisture. An added benefit is that liquid cleansers tend not to irritate the skin as much as bar soaps; something that makes them a much more appealing option.
2. Anti-Aging Properties
Fighting the most common signs of aging is not an easy battle, but there are a range of skin care products that can help people in doing just that. According to dermatologist Jeffrey Dover, products that contain retinoids can actually assist in reducing the signs of aging because they help the body increase the present levels of collagen. Compounds such as gamma-aminobutyric acid, which is a neurotransmitter, have been known to temporarily relax wrinkles. You can find out more here.
3. Moisturizing reduces wrinkles
Most people already know that they should moisturize on a regular basis, but not everyone understands why exactly. Firstly, there are a variety of compounds that actually reduce the moisture within the skin; these range from dust to a wide variety of pollutants that are constantly floating around in the air. The aim of most moisturizers is to give the skin a moist but non-greasy appearance, and this is much simpler with the help of a good face care product. Keep in mind that moisturized skin helps reduce the appearance of wrinkles and this contributes to younger, healthier looking skin. Natural Instinct actually has a wide range of organic face care products so make sure you check them out.
4. Exfoliation removes dead skin cells
Over time, dead skin cells tend to build up on the face, and this could end up making a person appear older and worn down. Regularly exfoliating helps remove the dead cells, and this contributes to a much smoother appearance. However, it is important that individuals pick the right exfoliator for the task because one that is either too gentle or rough could lead to an unfinished job or even injured skin.
5. They contain antioxidants
Free radicals are responsible for a lot of the damage that occurs to the skin. They make a person look their age (or possibly much older), which is why people turn to antioxidant creams to assist in preventing these free radicals from doing any damage. By using this cream on a regular basis, people can actually contribute to the decrease in wrinkles or even a decrease in the sallowness of their skin.
6. Provides protection from the Sun
People who aren't aware of the possible damage that the sun can do to their skin might be setting themselves up for disaster; after all, these effects range from sun spots to cancer. By turning to the right products, individuals can actually protect themselves from these effects as well as prevent some of the more common signs of aging.