Motivation: How to Achieve your Fitness Goals
This post may contain affiliate links. Which means if you make a purchase using these links I may recieve a commission at no extra charge to you. Thanks for support Miss Millennia Magazine! Read my full disclosure.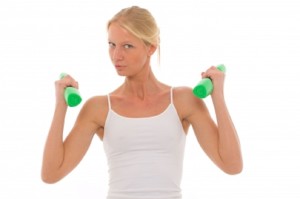 Having a job while also fitting in workouts is hard. Having a job and being in college and working out is even harder, especially when you're just getting used to exercising. I've had my fair share of on-again off-again workout routines that never stick and never seem to make a difference. After a month or two I would quit and become even more frustrated with myself. It's hard to get motivated and stay motivated. To combat this you need to find the right ways to motivate yourself and make working out less of a chore so you can reach your fitness goals.
The first thing you can do is find days in your schedule where you always have a little extra time and then stick to those days. It's much easier if you have a strict schedule so that when you miss a day it is more noticeable. This will also make exercising become a habit and not give you the chance to make any excuses for being "too busy."
Next, you should find workouts that you really like. Don't just go running or do yoga because you think it's the most beneficial. In the beginning it's all about finding a passion for it. There are so many varieties to choose from: zumba, hiking, boxing, swimming, etc.
You should start your routine with an instructor. This can be a video you find online or a class at your local gym. But having that person there to push you and sometimes yell in your face can make you feel like giving up is not an option. And once you find those teachers you really like it will be even easier to go back to it day after day.
Working out is a lot easier if you find a work out buddy. Find someone who won't let you quit, and who you will also feel responsible for helping. Things become so much easier when you know you are not alone.
Set short-term goals that are achievable and work your way up to larger goals. Don't just aim for the marathon from the beginning; start with a mile, and then a 5k, and work your way up to a marathon-sized goal. Keeping your goals small in the beginning helps you not get overwhelmed when you don't see amazing result in the first month and make you want to quit.
Reward yourself with little things when you have reached a goal. Once you reach those small goals you set for yourself get yourself a gift. It can be a new outfit or mani/pedi, just something that makes you want to work towards your next goal.
Don't do the same routine all the time; mix it up to keep yourself interested. Try a new work out DVD or a completely new exercise, like piloxing, so you don't get bored with the routine. This will also help you work your body in various ways that can help you get in shape faster.
It is frustrating when you are starting to work out for the first time. It hurts and you're tired, but once you are able to get through the first few months and start reaching the goals you set for yourself, it all will become worth it.