Great Inexpensive Ways to Decorate Your Apartment
This post may contain affiliate links. Which means if you make a purchase using these links I may recieve a commission at no extra charge to you. Thanks for support Miss Millennia Magazine! Read my full disclosure.
**This article contains affiliate links, and we will be compensated for any purchase made by clicking on them. Thank you for supporting Miss Millennia Magazine!**
A new apartment is a blank slate; an empty canvas just waiting to be filled with life and covered with your personality. There is nothing more depressing than an empty/new apartment because it is 50 shades of beige
. However, for those of us in college or fresh into adulting, our budget doesn't exactly allow for Pottery Barn inspired apartment spaces (to all of our dismay). Instead, our decor consists of craigslist finds, hand-me-downs from relatives and Wal-Mart clearance bargains. After all, our rent and grocery budgets are slightly more important than buying that new artwork or decorative spoon rest
. Just because you don't have a budget that accommodates a Crate & Barrel price tag, that doesn't mean you have to skimp on style. Here are some great inexpensive ways to decorate your apartment on a dime!
DREAM:
REALITY:
1. Double Duty Furnishings
One of the simplest ways you can save on cash but not skimp on functionality when it comes to your furnishings is by thinking dual-purpose. Furniture ain't cheap so rather than buying a guest bed and a couch, why not buy a sleeper sofa
 that has a pull-out bed you can set up when your guests come into town but can turn into a comfy living room couch in a matter of seconds? Need an ottoman for your bedroom or living room? Why not purchase one that cannot only act as extra seating when needed but has hidden storage
 inside of it that lets your stow away some winter clothes or blankets.
2. Sew it yourself
What are some of the most expensive decor pieces to purchase for your apartment? Pillows and curtains. Rather than dropping $20 a pillow or $20 per curtain plus the rod, do a little research and make your own pillows and curtains. Don't know how to sew? Don't worry about it. There are plenty of blog posts about no-sew pillow and curtain tutorials that don't require a needle or sewing machine
!
3. Simple Dishes
When buying dishware
, that bill can tally up quickly because you aren't necessarily just buying one plate, one glass, and one bowl but instead, four plates, four glasses, and four bowls can rack up the $$ in a hurry. One simple way to save some cash on your dinnerware but not short yourself on style is to purchase cheap plates and bowls from the dollar store and use glass-safe paint
 or Sharpies and add some unique designs to your cheap plates. Simply design, bake and eat! Check out this super easy tutorial here.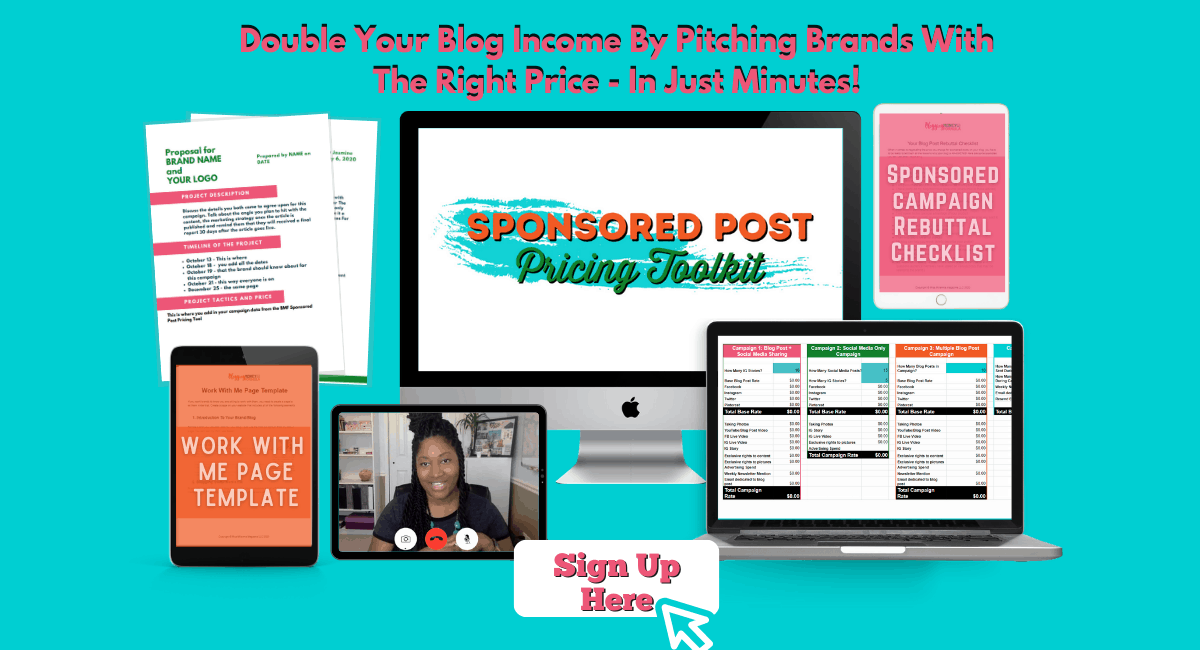 4. Secondhand is the way to go…sometimes
Secondhand stores are a great option when operating on a budget. They still offer great products, but you can't beat the discounted price! Another option is to get unfinished furniture that is way cheaper but may require a little more labor out of your to finish up the piece, but it gives you a great Saturday project to tackle. Remember, you get what you pay for when it comes to furniture. Sometimes it will be a smarter option to get a more expensive, quality made furniture item now rather than buying cheap and having to replace it a couple of months down the road when it breaks.
5. DIY Picasso
Another super simple and super cheap way to spruce up those blank, white walls without painting them? DIY your own artwork. NOTE: You do not have to be Picasso to make some killer works of art. You can purchase canvas relatively cheap at craft stores like Hobby Lobby, or Michael's (make sure to wait till they are on sale or use coupons). Tubes of paint
 are also inexpensive at most craft stores, and you can always use stencils or templates if you don't feel comfortable free-handing anything.
6. Re-Purpose
Just because something has a traditional purpose, does not mean you can't remix it into something entirely new and fitting for your space. One person may see a terracotta pot and dish
…someone else may see a cake stand. One person sees an industrial size spool; another person sees an ottoman
. Don't limit yourself to what you think is possible or conventional furniture or decor pieces, let your creative juices flow and always think outside the box on ways to infuse your personality into your home while saving some cash.
7. Pallets on Pallets on Pallets
Dog bed
, headboard, a bar, cooler, herb garden, furniture, light fixtures, bed platforms
and storage. What do all of these things have in common? You can make every single one of them out of pallets. I am personally a self-admitted pallet seeker and hoarder. If I see a stack of pallets sitting on someone's curb or behind a business, I instantly get excited and want to take them! Pallets are such a cheap, eco-friendly and versatile way to add to your small space. You can find them at local businesses, construction or home development sites, Craigslist, landscaping companies, etc. Here are some great tutorials for some must-have pieces for your apartment.
8. A little $$ can go a long way!
You truly don't have to spend an arm and a leg on your decorations to bring a little life and personality to your space. FREE is the magic word here. Whether it be garage sales, antique stores, or downloadable art from Etsy, you can add some great pieces to your home for less than $10. Whether that be a gallery wall above your couch with old frames
from the antique store that were $1 a piece with some vintage artwork your grandma gave you or recovering and painting old metal folding chairs your parents don't use into a cute desk chair. These projects may take a couple of weekends to complete, but you will feel proud of what you created, and your wallet will thank you!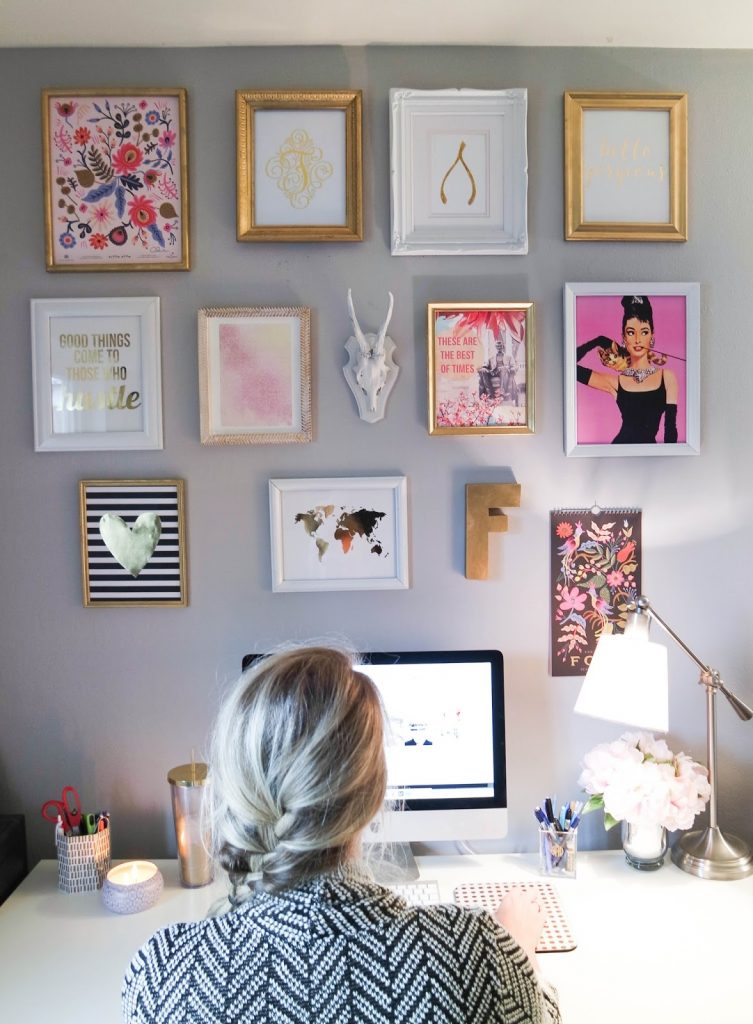 When it comes to decorating your apartment on the cheap just remember to be creative and at the end of the day make it a space that you feel proud to call your home and that you enjoy spending time in!
**This article contains affiliate links, and we will be compensated for any purchase made by clicking on them. Thank you for supporting Miss Millennia Magazine!**
Resources: Wayfair, Target,  Society6, Little Yellow Barn, Dollar Tree, Bed Bath and Beyond, The Kitchen Mix, 101 Pallet Ideas, Design for Mankind