Getting dressed is all at once the easiest and most challenging part of the day. In one sense, it is easy to wake up, put on clothing, and go on with the day. In another, it can be difficult to choose how you want to present yourself to the world with your outfit. There is an inherent pressure to be trendy. However, according to iconic designer Karl Lagerfeld, "trendy is the last step before tacky." If stores are filled with nothing but the latest trends for cheap, what's a millennial to do? The key is to search for classic pieces that are timeless and beautiful. The answer to this dilemma is simple: channel Audrey Hepburn and fill your closet with these ten items to achieve a classic look.
1. A white button-down.
The white button-down is crucial to the classic closet. The button-down can be worn to work with slacks, to brunch with skinny jeans or out on the town with a mini skirt (or no pants a-la Risky Business). Fitted or oversized, there is a white button-down to flatter every figure, making it a go-to for those trying to achieve a classic look.
2. A pair of black pumps.
Black is a classic, and so are heels. Heels lengthen and tone the legs, pull outfits together, and make a statement all at once. You can wear them with a little black dress (like Audrey!) for dinner or a pencil skirt for a meeting, and they complete your classic look. Wearing heels is an excellent way to dress up an outfit if you have a date after work or want to look extra polished for a Monday-morning meeting with your boss.
3. A pair of black cigarette pants.
Cigarettes may be going out of style, but the pant-versions aren't. Black pants are a dressier alternative to jeans, and they're much more versatile. You can wear the same black pants to work, to the movies, to drinks, to the grocery store, to brunch, and to bed without anyone wondering if they're the same pair (unless you wear them to bed, then people might notice). When it comes to black cigarette pants, it is best to invest in a nice pair–you don't want to purchase them only to discover at a work event that they are see-through.
4. A set of pearl earrings.
Princess-like pearls? Yes, please. Pearls are fantastic for several reasons: they are both simple and eye-catching, they match every metal (making jewelry choices easy in the morning), they go with everything, and they can be found for a shockingly low price. A pair of pearl earrings will also last forever, making them a great gift. My grandmother got me a pair for my sixteenth birthday, and I wear them all the time. They are, after all, a classic!
Make More Money on Your Blog with the Blogging Money Update!    Get the best paying sponsorship opportunities ranging from $65-$5,000 directly to your inbox. Sign up for the blogging money update newsletter today! Learn more here.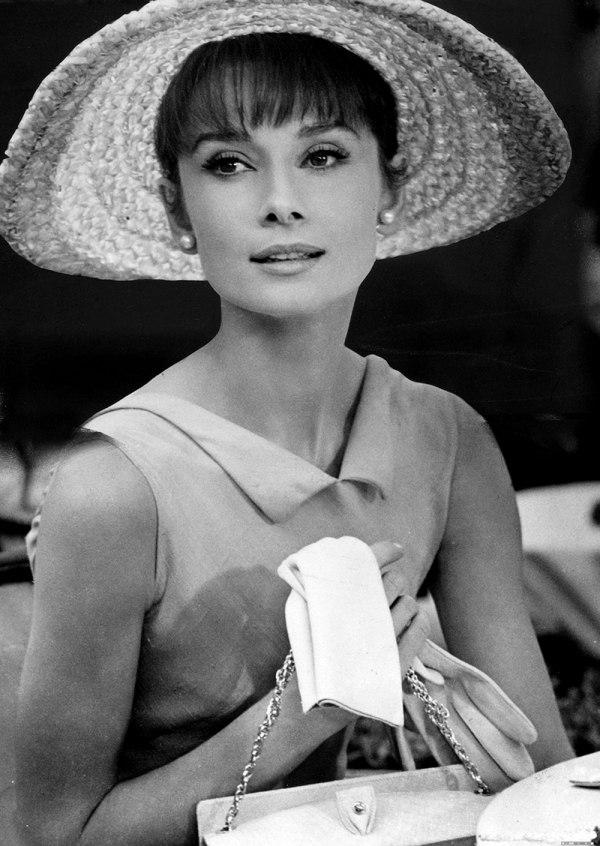 5. A little black dress.
Little black dress/ Just walked into the room/ Makin' heads turn/ Can't stop looking at you. All One Direction jokes aside, the LBD is both iconic and timeless, making it a crucial part of a classic wardrobe. A nice LBD can be found for a very reasonable price, and there are countless styles. It is impossible not to find an LBD that you find both comfortable and flattering. If you're like me, you'll want to buy LBDs all the time, and you'll want to wear them even more.
6. A power suit.
A power suit is always the perfect choice–even if you're just walking the dog. Power suits can be worn to work and for drinks and be perfect for both settings. Wearing a suit says "I am fierce, I am professional, and I'm not going anywhere," just like the classic look does.
7. A cashmere sweater.
If you're looking for classic and cozy, cuddle up in cashmere! Cashmere is pricey, but for good reason–a nice cashmere sweater will last for decades. A simple-yet-elegant sweater is a must-have for the classic look since it can be worn everywhere with anything, and you can wear the same one for years and still look stylish.
8. A striped turtleneck.
Stripes are a part of the classic look that everyone can appreciate. Prints sometimes go out of style (paisley?), but stripes never do. Turtlenecks are great for keeping warm, and they look effortlessly stylish. Oversized or fitted, tucked or untucked–turtlenecks can be adjusted to flatter any form and add pizzaz, pattern, and color to a classic look.
9. A trench coat.
The trench coat: an easy, stylish classic that comes in every color, cut, and size imaginable. Although trench coat styles may vary slightly, they generally all have the same look–making inexpensive versions ever-so appealing. You can wear a trench coat over your pajamas every day of the week and still look trés chic. The trench coat is an excellent closet addition for those seeking the classic look.
10. A pair of flats you can wear with anything.
Flats are a must-have item for the classic look. Whether you love a good loafer, or you're a ballerina in flats, a pair of simple, high-quality flat shoes is a necessity. They can be dressed up with a beautiful dress or dressed down with jeans and a wide button down. A masculine style can tone down a full, feminine skirt, while a lace-up ballerina style can add elegance to a slouchy outfit, helping make even trendier pieces fit into a timeless outfit.
Next time you're unsure of what to wear, reach for one of these timeless pieces. Easy has never been more elegant, and a classic look will never go out of style.
Image Credits: WhoWhatWear, Fabulous Design, Babble, Lena Penteado, Shoes Days UK, Pearls Only, Classic, Global-Insiders
Resources: WhoWhatWear, Babble, Lena Penteado