Sweet Escape: 5 Romantic Travel Spots
This post may contain affiliate links. Which means if you make a purchase using these links I may recieve a commission at no extra charge to you. Thanks for support Miss Millennia Magazine! Read my full disclosure.
They say happiness is a journey, not a destination, but we like to think it can be both. Sometimes, an everyday life can take a toll on a relationship with its triviality and routine. To change it up this Valentine's Day, celebrate your love by planning your sweet escape to one of these romantic travel spots.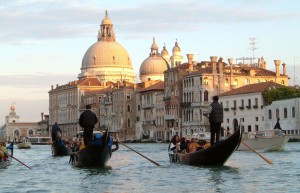 Venice: Endlessly fascinating, Venice boasts an urban landscape so rich that even the sheer number of other tourists can't detract from its overwhelming beauty. At its most alluring in winter, when mist descends over the canals, a gondola ride along Venice is an absolute must, as is a stroll around "the Piazza San Marco" (St Mark's Square), one of the grandest squares in Europe. This ancient city in the northeast of Italy is replete with charming canals, magical bridges and centuries-old buildings, and is guaranteed to make your hearts beat just a little quicker as you take in its ancient beauty.
Paris: It may be a cliché to call Paris romantic, but that doesn't make it any less true. This glamorous city is at its most compelling when explored on foot, discovering not just the obvious sites but its quieter charms when you escape tourist occupied areas. Parisians have also a soft spot for romance. They may be discreet about many things, but not when it comes to showing off their passionate side. In Paris, holding hands as you walk, cuddling on park benches and even shamelessly locking lips are not only accepted, but openly admired. They also have an eccentric sex shop street with the infamous cabaret Moulin Rouge at the heart of it, where you can find various expected and unexpected toys to take with you to the bedroom. "Love" is the motto of this magnificent city.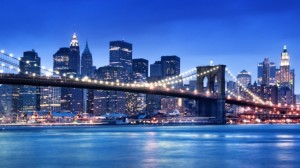 New York City: If you are an energetic couple in love with the busy buzz of a metropolitan, dynamic and diverse, New York City is the place for you. Much of the city's timeless appeal lies in the variety of its neighborhoods. From the tenements of the Lower East Side to the brownstones and nightlife of Brooklyn, it's a place where every corner throws up something new, and yet familiar – the perfect urban setting to fall in love. You can go to the top of the Empire State Building to declare your love from on top of the world or take a ferry around the Statue of Liberty to feel the monumental air of culture.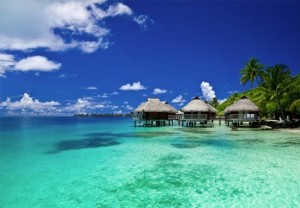 Bora Bora: Considered by many to be the ultimate honeymoon destination, tropical Bora Bora cannot help being one of the most romantic spots in the world. Turquoise lagoon waters, lush mountains, and breathtaking sunsets make it a picture-perfect destination, along with intimate resorts and miles of quiet, pristine beaches. Take a romantic cruise around the islands, enjoy a myriad of water sports and be sure to indulge in a Polynesian-style spa couples treatment featuring fresh flower baths, body wraps with banana leaves, and fresh fruit masks. Escape civilization with its rules and norms and plunge into a Desert Island fairy tale.
Buenos Aires: The birthplace of the sensual tango is an incredibly romantic city to visit. Atmospheric old neighborhoods present captivating corners, where you can play a sneaky couple with a passionate kiss or intimate and sensual touching. A warm and humid climate of the city will fuel up your internal fire, spicing up your getaway. Buenos Aires has an endless array of activities no matter what you're looking for, from the cultural museum to tango clubs and lounges. This city is perfect to experience the emotion of being drunk on love.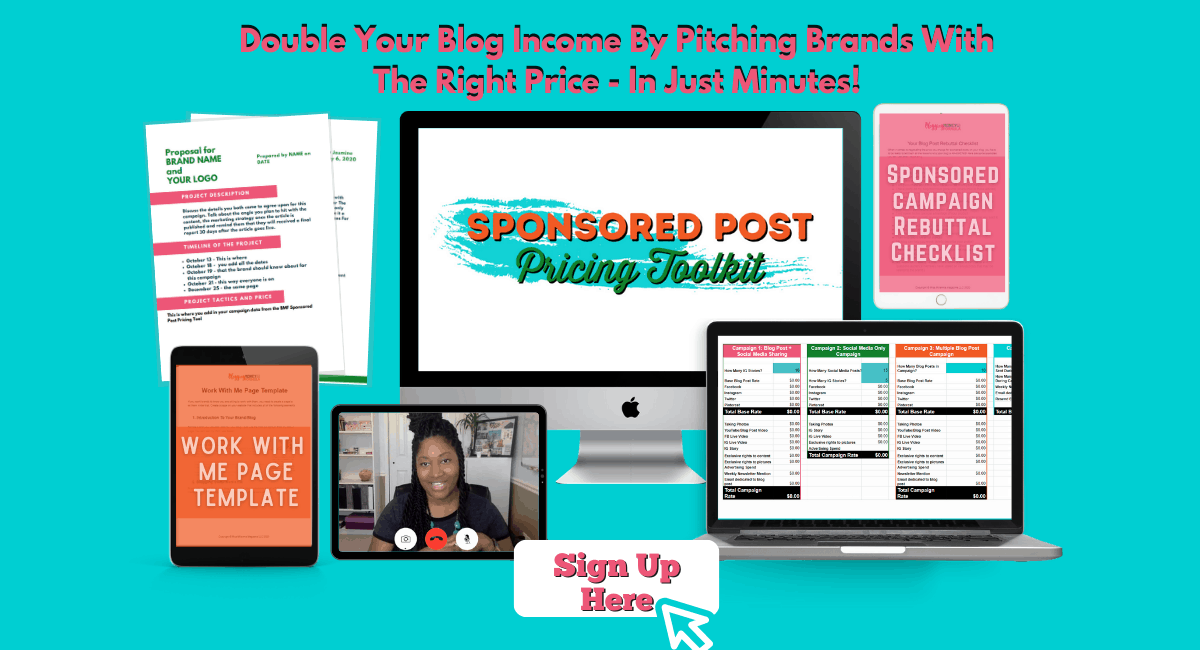 Anywhere you chose to go though, the main thing is to have your loved one by your side and to forget all the worries of home and to lose yourselves in each other. Let us know in the comments below your favorite spot!