How to Incorporate Cycling into Your Life
This post may contain affiliate links. Which means if you make a purchase using these links I may recieve a commission at no extra charge to you. Thanks for support Miss Millennia Magazine! Read my full disclosure.
If you are looking for a simple way to work a few pounds off—and keep them off—cycling is an excellent option. Even when cycling at a moderate pace of between 10 and 12mph, you will burn off around 450 calories per hour.  If you want a more intense workout, there are many options when it comes to cycling. For example, mountain biking pushes your body harder. You will burn even more calories when riding in this way.
Cycling is good for your mental well-being
Perhaps most importantly, riding a bike gets you out into the fresh air. This is good for your mental health and emotional well-being.
Recent studies have shown that proximity to green spaces reduces the chance of suffering from depression and anxiety. It's just so relaxing! Being close to nature is good for people on so many levels, and riding a bike is a great way to get out into the natural world more.
Given the many benefits, it makes sense to get a bike and start enjoying cycling as soon as you can. The good thing about cycling is that it is accessible and something that people of all ages can do. If you're interested in incorporating biking into your life, here's how!
Step 1: Start slowly
If you have never cycled before, and aren't very fit, you will want to start cycling slowly. A ride around the lake at your local nature reserve is a good way to get started. Every time you go tries to up the number of circuits that you do. Once you are fit enough, you can begin to ride further afield and follow a local cycling track.
Step 2: Ride to work
Once you are confident, you can begin to use your bike as a way to get out and about. Using it for your commute to work is ideal because it ensures that you will be getting some exercise every day. It also means that you are likely to follow the same route every day, which will allow you to set yourself targets and build up the speed at which your ride the route. Naturally, you will have to be careful to stay safe and ride according to the rules of the road and the flow of traffic.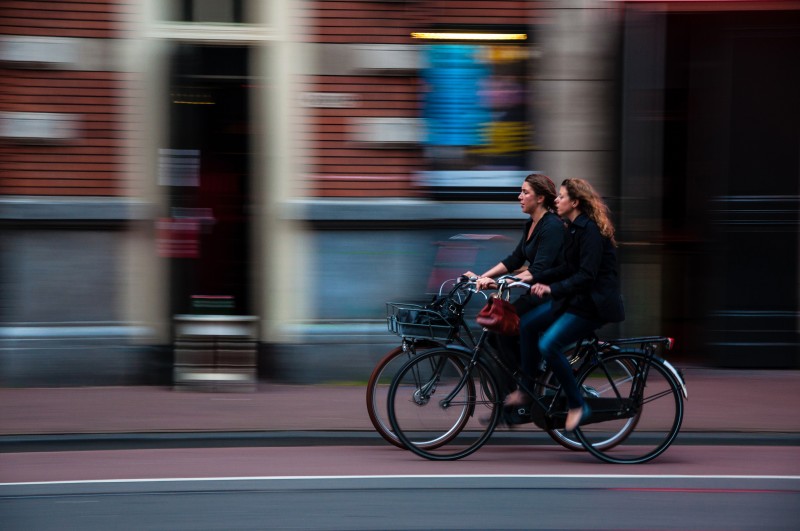 If you can continue to ride through the winter months, you will maintain your fitness level. You can buy everything you need from the Radial Cycles bike shop.
However, even if you do buy the right winter gear, there will still be icy days when it is not safe to use your bike. For those days, investing in an indoor training frame for your road bike is a good idea. These frames are easy to use. You just have to lock your bike to the frame, get on, and ride as normal. The stand holds the bike in place while you workout.
Step 3: Get your cycling fix every day
It is an excellent way to up your fitness levels especially if you take up some cycling sport. Using a stand allows you to train on your bike, which means that you are more comfortable and at home when you take part in your chosen cycling sport. Training in this way can significantly improve your performance.
And there you have it, a simple way to become a cycling fanatic. Let Miss Millennia know how your training process goes!