Could You Swap Careers And Become A Professional Blogger?
This post may contain affiliate links. Which means if you make a purchase using these links I may recieve a commission at no extra charge to you. Thanks for support Miss Millennia Magazine! Read my full disclosure.
I love writing career articles because I know how much they help my readers. Today, I'm going to discuss a type of job I know all too well – blogging. Most people don't realise how easy it can be to make a good living from running a popular website. You don't even need the best grammar skills in the world. There are plenty of tools you can use to improve your writing. Just take a moment to read the information on this page, and everything should become clear. The step by step guide will ensure you don't overlook anything important.
Getting your website up and running
In most instances, you can start your blog without spending any money. There are lots of free platforms you can use. Just decide on your niche and start typing! Once you've got lots of readers, you can contact professional web designers. The free platforms are okay during the early stages. However, you will want something better eventually. Most web design firms are not going to charge a lot of money for a standard blog. So, you can get something functional and stylish without breaking the bank. Just make sure you think long and hard about what you want from the design. You need to give the experts the best brief possible.
Finding your audience
Now your website's up and running; you need to find your audience. Social networks are great for reaching the right people. So, it's wise to open Facebook and Twitter accounts. You can post links to all your articles and ensure they are seen by the right people. It can take a while before you find consistency. Even so, you just need to keep plugging away. If the information you publish is interesting, people will flock to your site.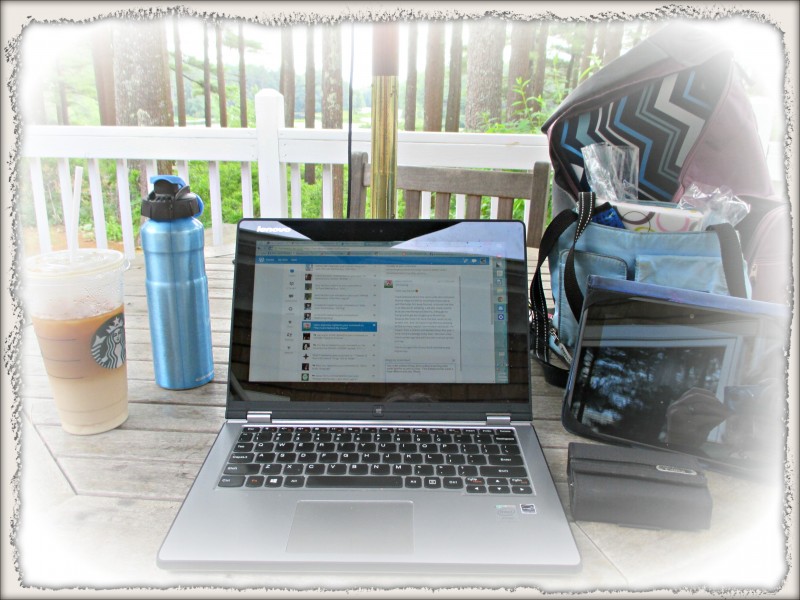 Making money
Lots of people start blogging as a hobby. They then turn that hobby into a career by monetising their website. I followed that basic strategy when creating my own site. There are many different ways you can create income streams from your website. Some bloggers choose to use affiliate links. Others advertise companies and brands. Google Adsense is a good place to start. It will allow you to place advertising banners in strategic locations on your site. Ideally, you want to sell advertising space directly to businesses. That takes time, but you'll get there in the end. Once your site becomes very popular, they should come knocking at your door.
So, it's entirely possible that you could swap careers and become a professional blogger. In most circumstances, you just need to get started quickly. You might have to blog for at least six months before your site reaches a decent readership. That means working hard in your spare time. Still, all that effort will be worth it in the end. Working for yourself is the best feeling in the world. Everyone should try it at some point during their lives. The advantages of blogging are obvious. You get a flexible routine, a comfortable working environment, and lots of cash!