St. Patrick's Day is well known for being a fun drinking holiday. After celebrating a couple times, though, this can become a little old. To keep things exciting, try one of these seven drinks you probably haven't tried!
This creamy drink takes all the best parts of cocktails and sweets, and mixes them together for a whimsical Irish dessert drink. Just add milk, Carolan's Irish Cream, and this special ingredient.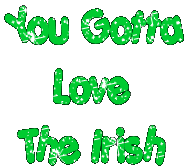 According to Party City, it's as simple as this: "Mix 1 oz Midori with 2 oz sweet and sour mix and 1 oz lemon juice. Stir with a swizzle stick and garnish with a slice of orange." If you like sour, this is the brew for you!
3. Lime Jello Shots (with a twist)
A 3:1 ratio of water to Absolut Citron mixed with a packet of lime Jello makes for a round of tasty party shots. Garnish with Irish Whipped Cream!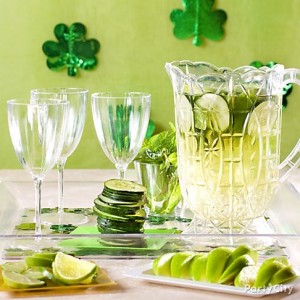 Ok, I'll admit, sometimes the word "green" in a drink does not make it sound so appealing, but this one looks absolutely delicious. Party City recommends mixing flavors like cucumber, melon, and green apple to concoct a pitcher of festive sangria for your St. Patty's party! Get the recipe here!
Break out your shaker for this pick-me-up! You won't believe that it's just vodka, Peach Schnapps, Blue Curacao, orange juice, and this unexpected soda
6. Pineapple Punch
This holiday can be much less fun for those that hate the taste of green apple. If the usual green flavors aren't for you, get the green color with other ingredients! Mix UV Blue with pineapple juice for a simple cocktail with the flavors you love.
Wine? Mint? Lime juice? As Chandler Bing might put it, "Could it be any more refreshing?" Check out this recipe for the hottest drink that will keep you cool!