6 Easy Ways to Spice Up Your Valentine's Day
This post may contain affiliate links. Which means if you make a purchase using these links I may recieve a commission at no extra charge to you. Thanks for support Miss Millennia Magazine! Read my full disclosure.
Valentine's Day is quickly approaching and with it means trying to figure out the best gift for your significant other. It can be so hard to pick the perfect way to celebrate. Plus, you don't want to have some hum and drum boring celebration. This is the one day of the year that you have to go all out with showing your love. And it doesn't have to be that hard to spice up your Valentine's Day.
One of my favorite recollections is Claire and Phil from Modern Family who try to spice up their Valentine's Day every year. They try something exciting (which usually ends up going wrong) but they have fun in the process. And on that note, you don't have to spend hundreds of dollars to show your love for your significant other on Valentine's Day. Check out these 6 easy ways you can spice up your Valentine's Day this year and make it affordable.
*This article contains affiliate links, and we will be compensated for any purchase made by clicking on them. Thank you for supporting Miss Millennia Magazine!*
1. Lovers Spa Kit
Everybody loves a good spa day. Young, old, male, female or anywhere in between. We all enjoy being pampered and someone catering to our needs. Why not do that with your significant other? This Valentine's Day, take turns being each other's personal masseuse and catering to each other's needs. And the way you can present this to your partner could be exciting as well. Prepare a massage basket with little bits of hot oil, bath salts, and many other items you know would bring them pleasure.
Or you could make it a full day event and present them with a different spa treat each hour. A great idea right?
You can go as big or as little as you want without necessarily breaking the bank. If you truly can't think of anything to put together for the lover's spa kit, you could always just purchase one. Of course, it will be a much more thoughtful gift if you put it together.
[easyazon_image align="center" cart="y" height="500" identifier="B000FU0XZC" locale="US" nw="y" nf="y" src="//missmillmag.com/wp-content/uploads/2018/01/51EWTQK046L.jpg" tag="taviniatucker-20" width="500" type="image" link_id="46170"]
However, I do understand that it can be a lot of pressure to put that together or you may just not have time. Well, you can always just purchase one. Amazon has a whole host of great lover's spa kit that ranges from a traveler's kit to a deluxe package. The Lover's Choice Romantic Spa Kit (image above) includes edible passionfruit massage oil, scented bubble bath, coconut water scrub, and a handheld massager.  You could make this a treat that solely focuses on them or is a treat for the both of you. But I mean it is called a lovers spa kit so you could take as far as you both want. That'll definitely spice up your Valentine's Day *wink wink*.
2. Steamy Date Ideas
Why stop at just one day of romance? Instead, you could gift them with a host of preplanned steamy dates. You could plan it out for the whole month of February or one a month for the whole year. Your first (or steamiest) date could take place on Valentine's Day. Doing this guarantees you will not only spice up your Valentine's Day but also the romance in your relationship. Each date could have just that special little extra spice to it to excite things. Your significant other will always be looking forward to the next date.
What could these steamy dates be you ask? Well, I would say cater to partner's fantasies or things they've always wanted to try. Or you may want to even just cater it to how long the two of you have been together. If you have been together for many years, maybe try getting super dressed up and going to a really nice restaurant and maybe a hotel room for the night. Or go out dancing for the evening. There truly is something erotic about being able to go out with your partner all dressed up and dancing the night away. If you want to take it up a notch, try something you have never done before like skinny dipping or read some erotica together. You can just take a normal date and add that extra level of spice to it *wink wink* (just go ahead and expect a wink-wink at the end of each section).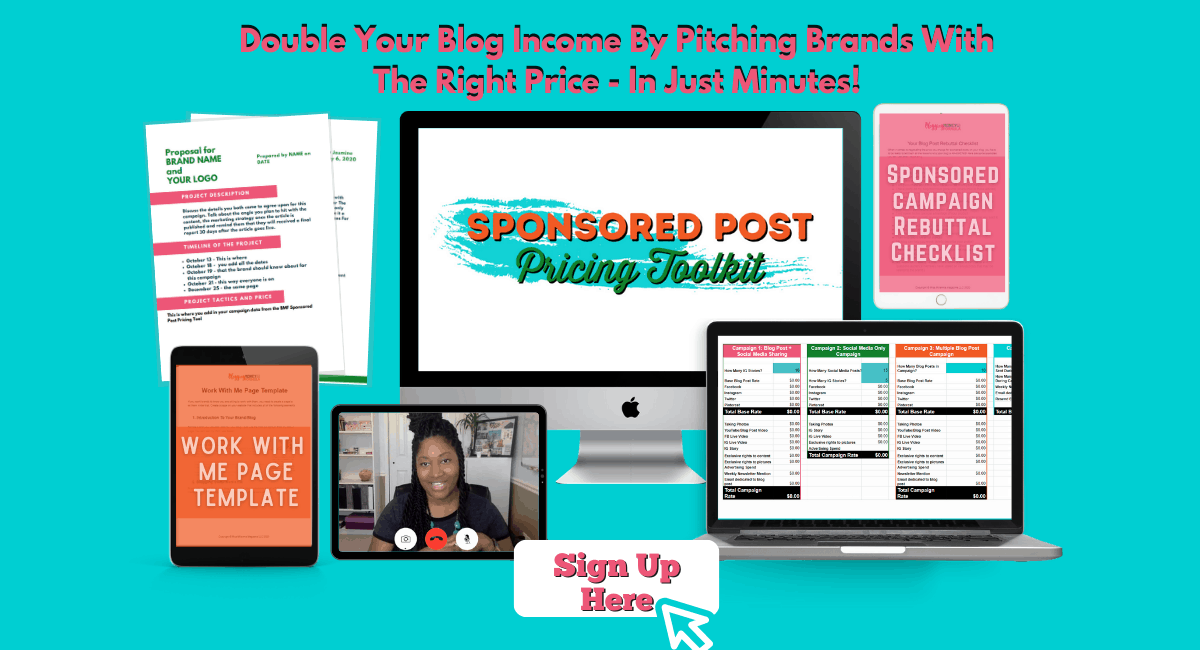 3. Romantic Homemade Gifts
You can never go wrong with a homemade gift. People love receiving gifts that were handmade because it shows that you put that extra thought into with them gift recipient in mind. Now when I say homemade gift, I'm not talking about some little arts and craft. I'm saying create something that you know your significant other would appreciate. You might think this sounds like a lame gift and could not possibly be a way to spice up your Valentine's Day and I would maybe be skeptical as well. But stay with me here. If I came home to my significant other building me a custom-made bookshelf, I would immediately strip their clothes off. Without hesitation. It shows that they have been listening to my needs and went out of their way to make it themselves.
Or picture that you've come home and your partner has made a shoe rack for you or something that you have been needing for a while. You can't tell me you would not automatically be turned on. You may be also questioning if that is considered romantic. Well, what could be more romantic than you creating your partner something that you know they've been wanting or needing and will actually use? That's the thing with Valentine's Day. Everyone is purchasing gifts that will only last a few days. However, by creating something like this will last them a lifetime and will win you some brownie points later that night *wink wink*.
If you can't think of something that they may have needed, you can still create a gift that they will love and enjoy for days to come. Youtuber Lauren Jane made a video on DIY Valentine's Day gift ideas you could give your significant other. So if all else fails, give that a shot because it is still created by you and still a thoughtful gift.
4. Hotel Room Date
Now while we're speaking about spicing things up, there is no better spice than getting a hotel room. There is just something about staying in a place that is neutral territory for the both of you can be such a turn on. It is also a definite plus that no matter how much of a mess you make, there will be someone else to clean it up. That is definitely exciting. Getting a hotel room though for the both of you can be a great way to spice up your Valentine's Day. And just having a room does not have to be the most exciting part, you can also get some romantic decorations for hotel rooms.
Get some candles to set the mood, turn on romantic music, order some room service and see where the night takes you. Hell, you could even bring along that lover's spa kit to the room for you to both enjoy.
Just being able to relax with no expectations of having to clean or anything is one of the best parts. Now you may be fearful of this idea because hotel rooms can be very expensive, and you are right.
If you look with Hotels.com, you can find a great hotel room for an affordable price. In fact, if you book up to 10 nights with Hotel.com, you get your 11th night free.
It gets better.
They are always having great sales and sending you secret prices if you sign up with Hotels.com Rewards. So you can be comforted by knowing that you're saving money and giving your significant other a good time *wink wink* (there it is again).
5. Try Something New
While we're talking about hotel rooms and the excitement it can bring, why not try something new with your partner. You can definitely spice up your Valentine's Day by trying something new neither one of you have done. This can be something sexual or something out of the box. You could try a new position or go skydiving together. Either way, trying something new is a guaranteed way to bring the two of you closer together. Plus, depending on the activity, it can be an adrenaline boost which can release endorphins and provide excitement for the both of you.
The key to it though is to try something that neither one of you have done. It lacks its excitement if one of you have done it before and the other has not. This way you are both stepping out of your comfort zone. Whether you chose something sexual or not, it's so exciting because you and your partner are like explorers taking on some new frontier.
The best part?
If you're not up for trying something new, just doing something unexpected can have the same results. Being to shake things up and break from the norm will be such a turn on for the both of you. Go have sex on the kitchen table instead of the bedroom or go to the drive-in instead of the movie theater. Those are two extremes I just threw at you but that's what you need, something extreme that break from routine. Trust me. You two will come to see how much you enjoy a change in routine every now and then  *wink wink*.
6. Game Night…with a Sexy Twist
Why not take something you usually do and a twist to it? You and your significant other have probably had a game night together but why not give it a sexy spin. Just like in college when you were able to turn any game into a drinking game, you can do the same with a game night. Make it strip Uno. Or maybe you would prefer a steamy truth or dare. There could even be sexual favors Monopoly.
Just take one of your favorite games the two of you enjoy playing and add a sexy spin to it. This is a perfect way to spice up your Valentine's Day if you are unable to go out to celebrate or on a really tight budget. So instead of spending money to add a bit of spice to your Valentine's Day, just take something you already have and make it hot for the two of you.
Here's the deal though.
If you want to take it a step up from just your usual board games, you can create your own. And with some pieces you may have around the house. One great one is Sexy Task Box which the Huffington Post talks about and can take place over a longer amount of time than just a day. Each person in the couple is to write down 5-15 things they would like to try. They fold up the paper, throw it in a hat and then set up a schedule for how often you would try them (Huffington Post).
[easyazon_image align="center" cart="y" height="500" identifier="1618371142" locale="US" nw="y" nf="y" src="//missmillmag.com/wp-content/uploads/2018/01/512aCA8wj2BL.jpg" tag="taviniatucker-20" width="418" type="image" link_id="46171"]
If you do want to try some games that are specifically created with couples in mind, there are some great ones on Amazon. The Cosmo's Steamy Sex Games is a collection of couple's activities in the bedroom or outside of it *wink wink*. This could be a great treat for the two of you to try out on Valentine's Day.
So Go For It!
Let's squash all of the boring past Valentine's Day celebrations. No longer do you and your significant other have to have a hum and drum day again. Nor do you need to spend a fortune again on Valentine's gifts that will only last a few days (if even that). With these 6 ideas, you can create something that means more and will last much longer. You two will get to really spice up your Valentine's Day and make some memories to remember *wink wink* (last one I promise).
Resources:
Lover's Choice Romantic Spa Kit
DIY Valentines Day Gift Ideas | Pinterest Inspired ♡