3 Safe Solo Travel Destinations for Millennial Travelers
This post may contain affiliate links. Which means if you make a purchase using these links I may recieve a commission at no extra charge to you. Thanks for support Miss Millennia Magazine! Read my full disclosure.
It's a big part of our generation, traveling and taking pictures of the exotic destinations that we visit, and sharing our fun experiences with our friends and family through social media. Travel has increased more than ever before and people are looking for destinations that are both beautiful and yet safe. Millennials travel habits are highly different than how people traveled only a decade ago and solo travel is more encouraged than it used to be.
Yet even though we are safer and more aware now when we travel, some places are safer than others and if you are looking for a place where you can sit back and relax and enjoy a new culture and experience, you may be searching for the best destination for solo-travel.
Following are some of the safest places to visit that will provide you with incredible memories, beautiful scenery, and fascinating experiences:
1. Spain
If you want to go to country that is full of history and culture, Spain will not disappoint. It's one of the most popular destinations for those with millennial travel habits; that is to say, a place with plenty to see and do, great landscapes and places that will guarantee great photos, and somewhere new and exciting. Best of all, Spain is known for being a highly safe place to travel where young travelers can expect to enjoy a relatively drama-free trip.
Credit: Elissa Castle in Ibiza | © Michela Simoncini/flickr
Spain is a country with a big population of young people making it a fun place to visit alone or with groups of friends. Ibiza is a highly popular destination for partying during the summer, while Barcelona is a city that will amaze you with its captivating contrasts in architecture, culture, and entertainment. Both of these Spanish destinations have beaches where, during the summer, you can meet people from all over the place.
Credit: Madrid | © Felipe Gabaldón/flickr
Some of other cities that you may want to visit are Madrid and Sevilla. Wherever you choose to visit in this gorgeous country, you can be sure you will be treated with kindness and see incredible places that are vestiges of an amazing history. Brush up on your high-school Spanish and take a trip to España. You won't regret it.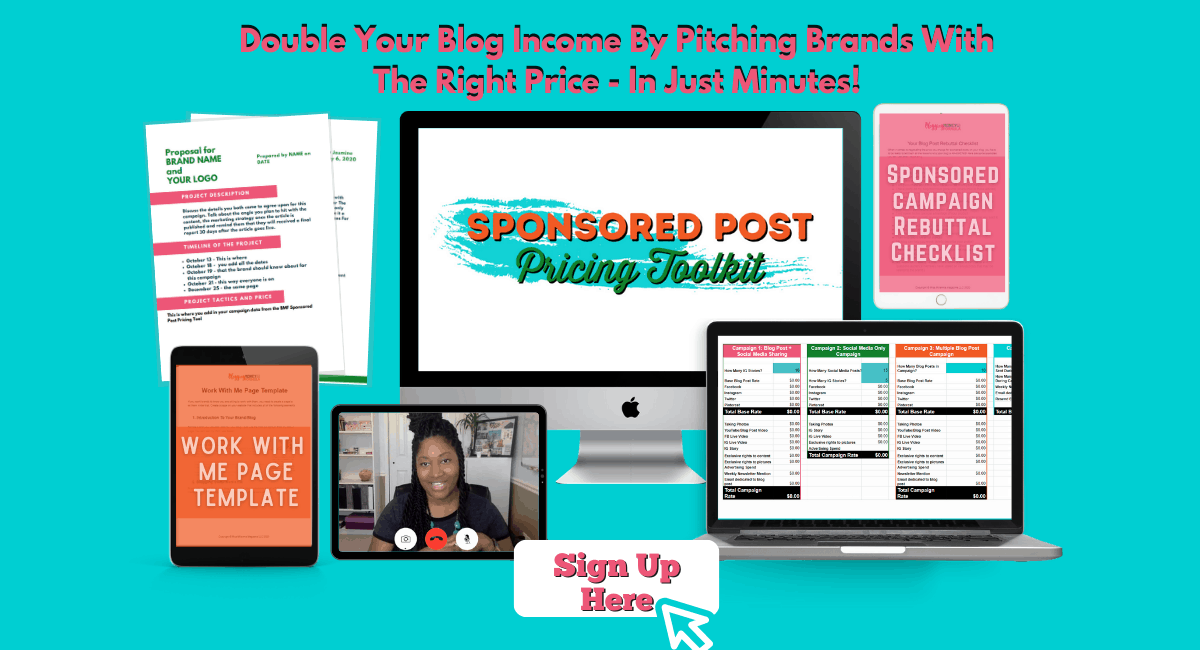 2. Hawaii
US millennials love beach destinations. We love posting pictures at the beach on our social media, and when we think about taking a vacation, most of the time, we choose an exotic beach to relax at. A great destination that is both safe and rewarding for a fun vacation, is Hawaii.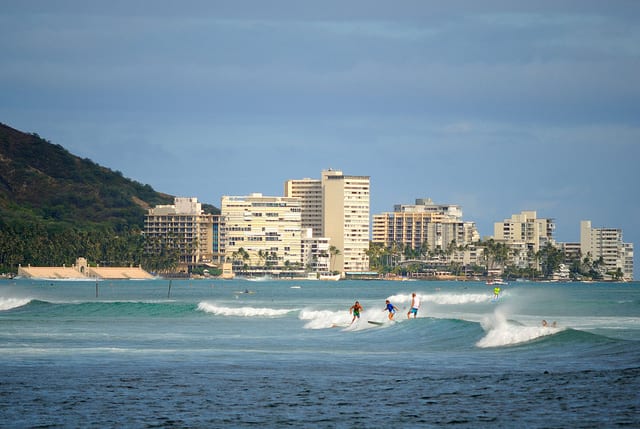 Credit: Surfing in Waikiki | © Daniel Ramirez/flickr
Hawaii offers so much variety of activities and fun, that it is one of the top destinations for solo travelers and singles. From snorkeling to fishing, kayaking, hiking, and biking, plus plenty of places for partying, Hawaii is anything but boring. You can enjoy adventures on your own or with other like-minded people.
Credit: Sailing When Sunset | © Bernard Spragg. NZ/flickr
The beautiful Hawaii beaches offer vacationers the opportunity to swim in crystal clear waters, to enjoy some surfing. If you want to do something unique, you could go sailing at Hawaiian Islands and get to know all the unique places found in one of the best locations for a beach destination. In fact, the best Hawaiian island for singles is Honolulu, with Oahu as another option.
3. Japan
Japan is a highly interesting cultural experience while being a safe place to visit. The Japanese are friendly people and the country has a lot to offer in the way of sights, new food, and places to explore.
Whether you want to visit ancient temples in Kyoto-which used to be the capital of Japan-or soaking in a hot spring-naked with strangers, because why not-in nearly any area of Japan. Tokyo itself is a world of entertainment and amazing sights and sounds. You can try several new Japanese dishes and visit the popular sites in one of the world's largest cities.  Also experience Japanese night life-a truly fascinating experience for a millennial traveler.
It's easy to travel around Japan and also very safe-although caution should always be exercised, no matter where you are. If you want to travel by train or by car, you can appreciate the scenery and unique things about this foreign country. You can also book some of the many interesting Japan tours if you prefer having a tour guide.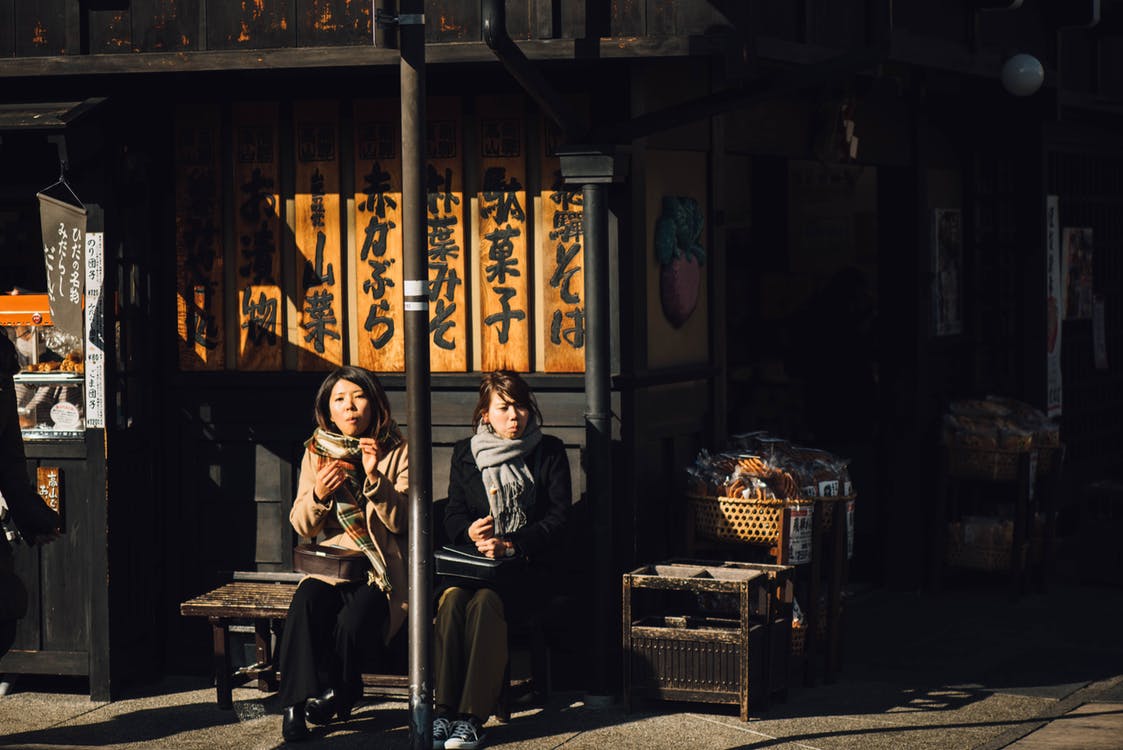 You will discover the contrasts that Japan may have, but that make it what it is. From the way that people are friendly yet conservative, to how grown-ups watch cartoons, but the same cartoons are more scandalous than nearly any normal film could ever be. It's an interesting experience and one that you will be happy you lived.
Bottom Line
There are many ways in which traveling has changed in recent years. How millennials travel is much different than how our parents used to travel. We now have much more information at our fingertips. We can know where the best places to eat, stay, and party at in any given city, simply by browsing on our phones.
Yet with everything that we have now to make travel easier, we must still stay safe. A safe trip without any mishaps or accidents means more trips can happen and that is exactly what we all want, isn't it?