10 Websites That Make it Easy to Travel on the Cheap
This post may contain affiliate links. Which means if you make a purchase using these links I may recieve a commission at no extra charge to you. Thanks for support Miss Millennia Magazine! Read my full disclosure.
Personally, I find that traveling is one of the most rewarding and fulfilling things that we can do as humans. Traveling, even just to new cities within the country we live, removes us from the crutches of our daily life: routine, work, friends, family, common territory, familiar food, familiar culture. Join me in this review of websites that make it easy to travel on the cheap.
When we travel, we are thrust into a new world, with ever-changing perspectives and experiences. It also helps us to learn about who we are, by exposing us down to the bone–so to speak. Travel has also been studied to show that there are positive, long-lasting effects on travelers both during and after their journeys.
Here is a great article discussing 4 Reasons Travel is Good for You. In addition to health and wellness benefits from traveling, there are potential risks. When traveling outside of the United States, make sure to consult with your Primary Care Physician to see what vaccinations are needed for your travel destinations. Here is a list from the CDC of country-specific recommendations and suggestions.
Moving onward, a common hurdle to travel is the cost. Fortunately for all of us, there are companies and websites that are designed specifically to help you in your travel endeavors. We will review the best of the best below, with some of their strengths and highlights pointed out for your viewing and saving pleasure.
I especially like their perspective on making traveling affordable: "We believe that seeing the world in style shouldn't have to cost the earth, so we always offer a selection of hotels and tours at up to 40% off the usual price (that's connections for you). These deals are offered for a limited time of between five and ten days only."
In addition to these 'flash sales,' you can book from their 'permanent collection' at all times with competitive rates. They even have a Jetsetter Magazine with great articles and trip ideas – it's pretty cool! They have separated their offerings into three distinct categories to make it easier to plan just what you want.
Royal: "Absolute luxury with a high bar for impeccable service, elegant style, and A-list amenities. Expect exceptionally, one-of-a-kind- experiences and be prepared to be pampered."
Posh: "Impressive properties with distinctive personality and style, attentive service, a sense of place, and a recognizable quality above standard–an experience sure to be memorable."
Brilliant: "Smart, accessible properties in desirable locations with distinctive qualities that represent great value. Don't expect everything, but there's enough to make your stay uniquely enjoyable."
Jetsetter has joined the slew of TripAdvisor sites but still operates true to it's founding fashion and values. They have two unique standards: Jetsetter Verified & Jetsetter Approved. Verified locations have had a Jetsetter staff member stay there and verify that the place is up to all of the standards. Approved meets the standards from a paper test, but hasn't had the chance to be Verified quite yet. Instead of just listing anything they can get their hands on, Jetsetter only lists quality places that fit their value lines.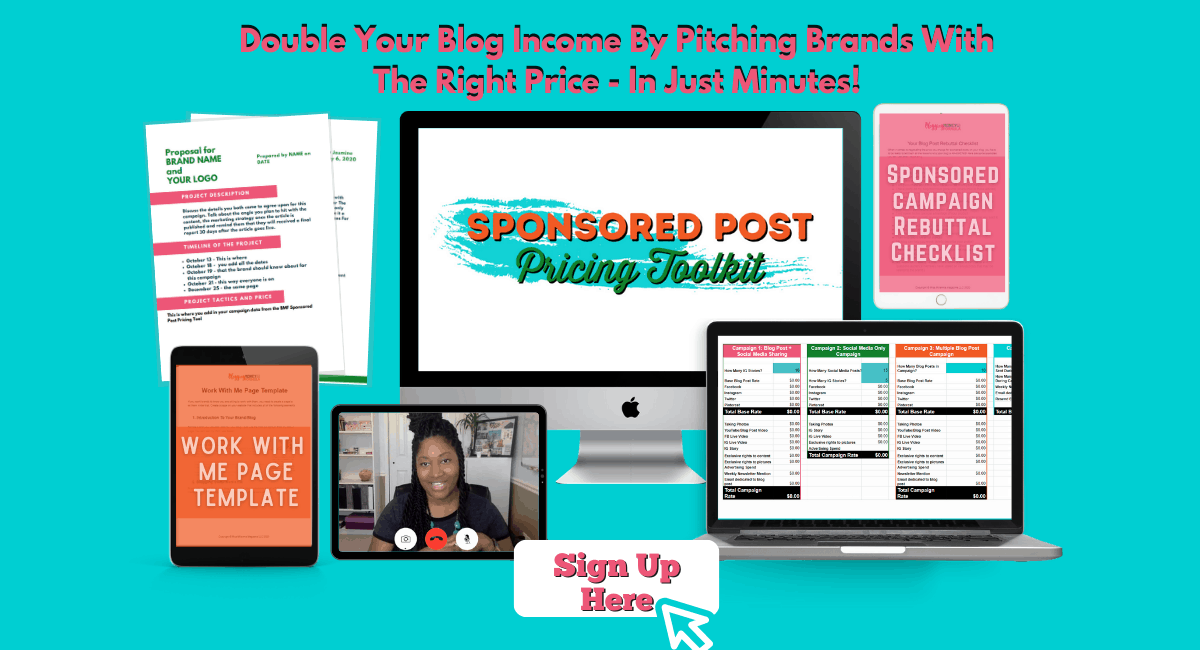 This is one of the compelling and unique features. Jetsetter reservations can be made only by members. However, joining and becoming a member yourself is free! This site is truly a great resource, and customer favorite, to help you travel on the cheap.
Boooking.com is part of the Priceline Group. This site focuses on guaranteeing the "best prices for any property, from small, family-run bed and breakfasts to executive apartments and five-star luxury suites." They work closely with their subset Villas.com, which has a more tailored and custom focus.
By signing up to become a member, you are eligible for 'Secret Deals' – with the hotel that you will be staying at unknown to you before deciding, much like it's friend Priceline.com. There is no fee for using Booking.com, and according to the site "…in many cases rooms can be canceled free of charge."
#3: TripAlertz.com
TripAlertz.com works a bit differently than the other sites. It is members only, of course. These are usually getaway package deals that can be booked close to the date of travel. TripAlertz works to book up vacancies all over the world just before the time arrives.
If you need to get away fast, the deals and steals that you can find here are likely unbeatable. However, you need to be flexible. If you have a destination in mind, it may not be available. But why not be a true traveler, and take the opportunity to try something brand new, exciting, and exhilarating!?
TripAlertz has deals that can be up to 70% off! Membership is free.
Airbnb and similar offerings have simply exploded over the past few years. I think there is more of an appeal to a lot of the places feel homey – because they ARE homes. Many hosts will work with the guests during or before their trip to help them with ideas of where to go and what to do in the area.
Airbnb has a very wide range of spaces, from a discount dive to ultra-luxury. For this site, the personal touch and human interaction can be a refreshing change of pace. If you are contemplating putting your place up for listing, you can use a calculator to see what you could make. Additionally, there is a protection plan offered by Airbnb to mitigate the risk of having others stay in your residence.
If you are looking for the basics, and just want to rest, hostelz.com may be the place to go for you. It is an excellent resource that compares all of the main hostel site listings across the web and helps you to get the best rate in a centralized location. Hostelz.com has worked to differentiate itself from other hostel sites, particularly by being the largest, most comprehensive, and entirely complimentary.
If you have never stayed in a hostel, you should consider it. Most things are worth trying at least once, right? A huge difference with hostels is the environment and the feel. You have a high probability of making some connections, potentially even lifelong friends from different countries and regions. Hostels have a younger base of travelers, but it's never bad to try and break the norms and status-quo.
Airfarewatchdog.com is designed with a similar goal as tripalertz.com. However, airfarewatchdog.com is definitely best suited for air travel though there are offerings for hotels on the site. By using airfarewatchdog.com, you can potentially get some huge steals on last-minute flights and travel arrangements. As always, flexibility is a plus and will open up a lot of options at lower rates for you. What better way to get great prices on flights, which can really help you travel on the cheap!
If you haven't heard of Momondo.com quite yet… be prepared. It is about to hit the U.S. by storm. It is already hugely popular in Europe and compares flight information from multiple hundreds of websites. Do you like a tasty Danish every once in a while, particularly a cheese or fruit-filled one? Well, think of this site as an eternal treat that will ravage you in the most positive of ways.
Momondo.com is a new, high-tech flight database program that pulls information from even tiny regional places that don't commonly get listed or pulled by other large flight finding sites. After reviewing the site, which is deliciously smooth, you will find clues that the creators are modern, trendy, and romantic.
If you want to travel in swaths of glamorous elegance, then LuxuryLink.com might be the site for you. Through LuxuryLink.com, you will have access to tremendous resources, with the ability to book exclusive, off the radar listings or boutique hotels. Most other sites mentioned do not give you the opportunity to book… castles in Ireland, for example.
A neat feature here is that you can select special packages and upgrades, all through LuxuryLink.com. Using this site will give you a delicious sampling of 5-star stays that have phenomenal savings and value. If you start clicking around, you may be here for hours.
Prior to the creation of this article, I had never heard of Budgetplaces.com. It is a new site that was recently launched to service both the United States of America and the European Union (for the most part).
Budgetplaces.com is designed to provide great prices on "Basic, reliable, affordable accommodation with easy access to the essential monuments and attractions of every destination we offer." If you love hitting all of the main spots in a particular city and want to do it on the cheap, this may be the site for you!10
I stumbled on to Google Flights a few months ago, and it has saved me a ton of money. As a typical Google product, it is smart, efficient, and effective. It uses some high-tech tools and resources backed by the world's largest search engine. Google flights have a new and innovative mindset all designed to help you travel on the cheap!
Google Flights is particularly appealing because it offers tips and suggestions that you can easily select to lower the cost of your trip. You will see immediately what the prices are within a few time periods, and also, be encouraged to look at the cost of traveling to a nearby airport instead as a cost-saving alternative. Now there is even functionality to show you different places, events, and interests to come up with smart travel and itineraries.
Resources:
4 Reasons Travel is Good for You
TripAlertz.com

Interested in learning more about how to travel on the cheap? Be sure to read Travel: The Ultimate Travel Book for Traveling on The Cheap.