The transition into adulthood can be difficult. School often doesn't teach us everything we need to know, so we're left trying to figure out the rest. Thankfully, we live in the digital age. There are so many different places online to learn information. One of my favorites is YouTube. Now that YouTube is ten years old, there are millions of videos on the site. Some of the people who made those videos have great life lessons to share! There are even entire channels dedicated to helping Millennials learn about the "real world," like How to Adult. So, here's a roundup of ten YouTube videos that teach important lessons about adulthood.
1. How to do ALL THE THINGS (ft. Hank Green)!
"Prioritize. This is vital…look at all the things you have to do, consider them each carefully, and then do the one that your brain says 'that one.' Even if you don't know why."
My first pick is for all of you who are multi-taskers. As someone with an over-achieving, do-it-all attitude, I am familiar with the stress that accompanies overloading myself. Millennials are growing up in a time when the mindset of go big or go home dominates the professional sphere. There is a lot of pressure to have a laundry list of accomplishments at a young age. In reality, it is completely ok to want to focus on one thing in your life. If you want to be an actress and that is all, then pursue it without regret. If you're like me, though, and you love playing different roles, then it's important to know how to organize your hectic life. Hank Green is the poster child for multi-taskers, so he has some wonderful advice.
2. How To Feel Confident
"The idea is to act and appear as if you are confident until you start to believe yourself, until it's no longer an act and you actually, genuinely are just confident now."
Confidence is key in adulthood. We're no longer in our awkward teenage phases, but it can be difficult to regain confidence after high school. It's necessary, though, to be successful both professionally and socially. In this video, Carrie Hope Fletcher gives some great tips on how to fake it until you make it. From altering body language to practicing small talk, all of her tips really work. The most important thing, though, is to recognize how wonderful you are. Remind yourself of your accomplishments and attributes that make you who you are. Own it!
3. How to Do Your Taxes EXPLAINED!
"The process of filing your taxes is a bizarre wonderland where nothing seems to quite make sense."
This is such a useful episode of How to Adult. Learning how to do your taxes is possibly one of the worst parts of becoming an adult. In the United States, it is incredibly confusing and complex. I think that Mike does a great job of explaining this process in a clear, succinct, and entertaining way. I am sure that when I have to file my taxes for the first time, I will watch this video many times.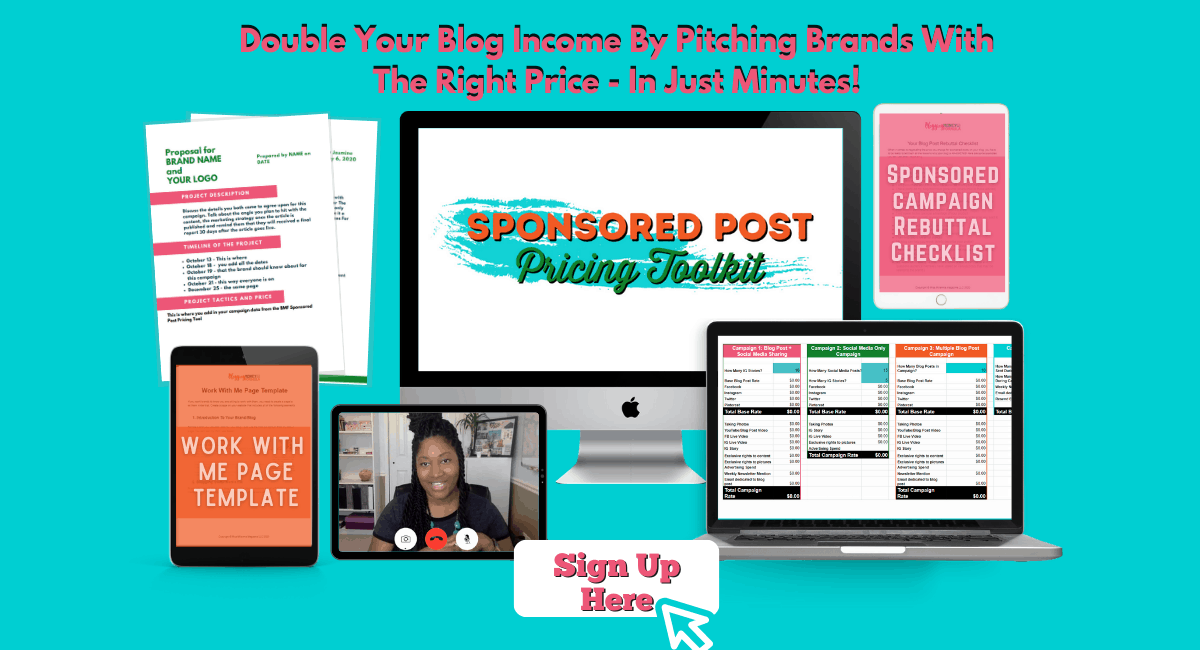 4. 10 Simple Tips to Be a Professional Networking Superstar!
"When you do meet someone, always remember that your number one concern should be building a relationship, not getting a job."
On this episode of How to Adult, guest host Steve Johnson talks about networking. In the video, he stresses the importance of forming a community, not poking around for job offers. If you focus on connecting with people in your field, they will be much more inclined to contact you if they need to fill a position. That doesn't mean you shouldn't put yourself out there, though. Carrying business cards, sending emails, and building your social networking presence online can be very helpful. Maintaining your integrity and working hard are even more important. Be confident in yourself and proud of your accomplishments, and people will want to work with you!
5. WANNA HAVE SEX? (CONSENT 101)
**Trigger Warning: This video contains discussion of sexual assault**
"Consent isn't just hot, it's also mandatory."
Sex ed in high school tried to teach us to be scared of sex. Thankfully, now we have YouTubers like Laci Green to educate people about sex in a positive way. In this video, she talks about the basics of consent. What I love about her approach is that she doesn't just discuss giving consent; she also talks about asking for it. Communication is key in any relationship, but especially a romantic or sexual one. All people involved have to agree to what is happening. There are appropriate ways to ask for consent and clear signs that consent has been given. Anything else is not acceptable.
6. Bring Your Sexy Back
"If you want sex to be important, you have to treat it like it is important."
Everyone goes through lulls in life—whether professionally, academically, socially, or romantically. It's part of being an adult. In this Sexplanations video, Dr. Lindsey Doe gives advice on what to do when your sex life is less than interesting. She likens the process to maintaining your car. You have to put time into yourself to boost your confidence and feel ready to be sexy. I love her approach because it's gender neutral (and therefore applies to all relationships) and doesn't place pressure on women to please men. Many articles and videos on this topic tell women how to look or dress or act sexy. Dr. Doe focuses on the inside so that you'll feel ready for anything in life. She also briefly addresses the fact that not everyone will be interested in sex. Depending on your sexual orientation, age, or other factors, your sex drive may change. And that's ok. If you do want to shake things up a bit, though, this video has some great advice.
7. Towering Mountains of Ignorance
"We convert our amalgamated opinions into, like, reality. That's the terrifying beauty of culture…But they are just guesses."
I love this video because it's a great reminder that no one knows everything there is to know about the world and that's ok. It doesn't matter if you're the president of the United States, Taylor Swift, a TV show host, or a doctor. We all have opinions that are a mixture of cultural bias, personal values, and confirmed facts. In reality, these are all subjective. When becoming an adult, we become more aware of our lack of knowledge. It can be scary. But acknowledging that we don't know everything is the first step to learning more. Hank Green (author John Green's brother, by the way) does an excellent job of this in his video.
8. I'm not scared
"There's nothing to be scared about in creating stuff. You're worried people won't like it? You don't have to show anyone."
This video is especially for all of the creative people reading this article. Creating something and putting your work out there can be scary. Human beings have an intrinsic desire to be liked. If people react negatively, it feels like a personal criticism. The thing is, if you don't practice your craft you can't improve. This is true with any profession, of course. In his video, PJ talks about why you shouldn't be scared to create and share your work. When you're starting out, there's nothing wrong with keeping projects to yourself! If you aren't necessarily proud of something you've created, then you don't have to share it. Getting your work out there will become important after you've perfected your craft. In the beginning, all you need to focus on is practicing and developing your skills and style. Don't be scared to create!
9. "You've changed!"
"If you feel like you don't like who you are, you will constantly be changing and molding into someone that you do prefer. Don't feel bad about it."
https://www.youtube.com/watch?v=T8PgBc8L0Yc
After the rapid changes that happen during our teen years, it's easy to feel like we've finished evolving. In general, I think it's difficult to imagine a different future version of ourselves, but looking on the past year, five years, or ten years we see how much we've grown. This can be frustrating if you aren't satisfied with your current state. Emma Blackery brings up an important topic in this video, reminding us that we will continue to change throughout our lives. This gives us the opportunity to maintain the things we do like about ourselves and fix the things we don't. We should never feel complacent, but rather actively participate in our lives' changes.
10. How Do You Calm The Monsters?
"I imagine that there's these different monsters that live inside of me…and then I think of how I can calm those monsters or make them go away."
Adulthood is scary. Everything seems much more real once we reach this point in our lives. While the weight of this reality can be a good thing—we learn to revel in the good moments—it can also cause a lot of stress, anxiety, and other negative feelings. Especially if you have a mental illness, these negative feelings can be overpowering. I wanted this to be the last video on the list to act as a reminder that no matter what happens in your adult life, you can persist. All self-doubt, anxiety, or sadness can be overcome. Learning to cope with a wide variety of emotions is essential when maturing as an adult. If you don't have a tried-and-true method for accomplishing this, I have found Ze Frank's to be very helpful.
Transitioning into adulthood can be a strange process. Personally, I still feel like a kid on the inside, even though I am about to be a junior in college and work multiple part-time jobs. School and even our parents can't teach us everything we need to know—some of it, we have to figure out on our own. These YouTube videos serve as reminders and lessons to help along the way.
Sadly, I can't include all of the amazing YouTube videos I came across while doing research for this list. So, here are a few that I loved but didn't make the final cut!
If you like all these videos, you can watch them in this playlist on Miss Millennia Magazine's YouTube Channel!
What do you think of these YouTube videos? Do you have any others that have taught you something about adulthood? Let us know! And, if you have any bits of wisdom, share those in the comments too!
Resources