Renee L'Ecuyer is a nurse practitioner that founded L'Ecuyer Gourmet, a healthy, all natural alternative homemade product business with items that range from spices and dip blends to body care products. Spurred by her discovery of a rare condition called Hereditary Angioedema that causes swelling of the body and extreme discomfort triggered by the simplest of ingredients like soy, garlic, and onions just to name a few, Renee began making her own blends of spices at home to adjust to her disorder. With just a year under her belt, Renee and her daughter are running a growing business in a growing market of healthy eating and living.
Since your disorder is relatively unknown, can you tell us a little about Hereditary Angioedema and how it affects your body?
(I paraphrased this from the HAEA website)
Hereditary Angioedema is a very rare and potentially life-threatening genetic condition that occurs in about 1 in 50,000 people. Symptoms can include episodes of edema (swelling) in various body parts including the hands, feet, face, airway, abdomen or virtually almost any part of the body.
Additionally, patients can have severe abdominal pain, nausea and vomiting that is caused by swelling in the intestinal wall. When airway swelling occurs it is particularly dangerous and can lead to death by asphyxiation.
There is a defect in the gene that controls a particular protein in the blood called C1 Inhibitor.  It can either be low, dysfunctional, or non-functioning.  A Normal C1-Inhibitor helps control this complex interaction of blood-based systems that control inflammation.  When it isn't controlled, swelling occurs by releasing unwanted peptides that cause the capillaries to leak fluid into the cells outside the capillaries (extracellular edema).  It is called hereditary because a child of a parent with it has a 50-50 chance of having the disorder.  However, just because nobody in a family has it doesn't mean it can't happen to anyone.  There often can be a mutation of this gene as well.  These patients in turn can pass it on to their children.  About twenty percent of patients with HAE have a mutation.
As this disease is so rare, it can take many, many years for a patient to receive a proper diagnosis.  It took me 38 years!  Many times patients are inappropriately diagnosed with abdominal disorders resulting in unnecessary surgeries or even labeled 'drug seekers' because of the frequent pain with no 'known' cause.  This leads to delays in treatment, unnecessary referrals to psychiatry, etc.  It wasn't until four years ago that adequate treatment was even available in the United States and it is very, very expensive.  One dose of the medication that I use costs over $7,000.  There are three other FDA approved medications.  Many insurances fight to keep these medications away from patients because of the cost.  Prior to these medications however, the mortality rate for asphyxiation due to airway obstruction was as high as 30 percent.
As for how it affects me personally, it has been difficult to say the least.  Many people (including colleagues and family) didn't 'believe' that I had this disorder or felt I was 'making it up' to get attention.  I've had ER doctors actually say to me 'I'm not treating you for something you don't have." And even tell me that "Your throat isn't swollen so you're fine."  This was after I had the diagnosis already.  Much education needs to be done for healthcare providers due to the ever changing research that has been done and to reduce the stigma with this disorder.  I recently had surgery on my ears and the anesthesiologist kept referring to HAE as 'Angioneurotic Edema' which is what it used to be called.  I wasn't going to correct her and get into an argument over it, I just put it on the survey from the hospital.
It has also caused strain on my family relationships.  I had one family member tell me 'You aren't going to tell me that we have some 'genetic' thing in the family.  Keep that to yourself."  Others have been very helpful and supportive.  To compound having this, it is on what is known as the 'Complement Cascade' of the immune system.  As such, I have severe and numerous food allergies and many of those will set off the HAE.  As for 'where' it affects me, I have episodes that affect me just about everywhere!  I get it in my face, abdomen, hands, legs, feet, and even my head leading to severe migraines.  It can vary in how often it affects me to how severe it gets.  The biggest 'triggers' for me include soy, garlic/onions (alliums/sulfites), stress, and hormones.  For more information on HAE go to www.haea.org.
Other than the discovery of your disorder how did you come to found L'Ecuyer's Gourmet?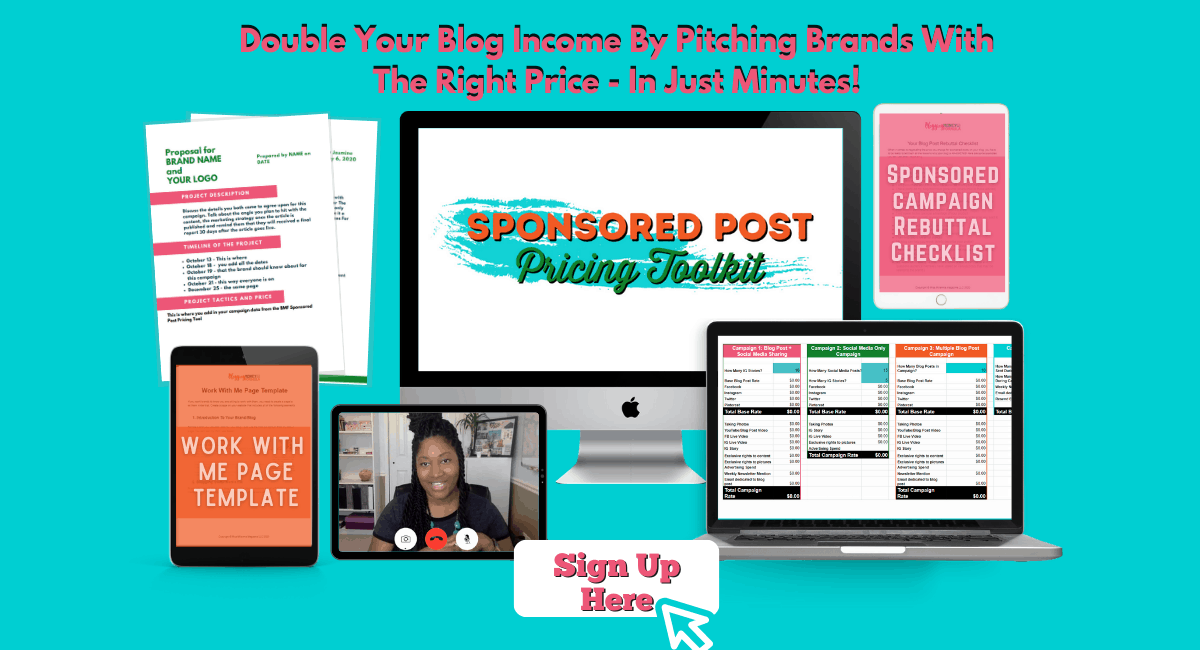 I knew before I had HAE that I was severely allergic and couldn't find things to flavor my foods or use on my skin that I could tolerate.  I had friends that wanted to be able to bring food over for parties and such and they just didn't know what to cook with for seasonings, etc. so I started giving them blends to use at home when they did.  I was also making the body care products as gifts for family and friends.  Many of them suggested that I start selling them so others could enjoy them too.
Is there a person in your life that has motivated you or has always stood behind you to start this venture?
There are five, in fact.  All women too!  The first is a dear friend of mine that is like a grandmother to me.  I've known her over 25 years and we use to work together in a department store in California.  Her name is May Bertz.  She often 'contributes' to the business in little ways, and always takes my products to friends for sampling!  She keeps telling me I should apply to 'Shark Tank' but I know I'm not quite ready for that.  The second is my Godmother, Stella Eslick.  She is always inspiring me and encouraging me in many, many ways.  Many of my mixes come from talking with her!  She is of Mexican heritage and I grew up with her and her family in CA and love Mexican food!  The third is one of my dear friends, Sandra Dickson.  She tells me all the time that I'm 'wasting my talent' in being in healthcare.  I always have to laugh at that, as my patients wouldn't think so!  The fourth is a dear friend who has been a business mentor for me!  Dea Baughman of K&D Treehouse (Columbia, SC).  She helped me get in contact with many business people that helped me get going!  I don't know what I would do without her words of wisdom.  Lastly is my youngest daughter, Jessica L'Ecuyer.  She always drives me to do better and supports me at home in ways nobody else does.  I couldn't keep going without these ladies!
Do you draw inspiration from anything in particular for your recipes and products?
I love cooking and 'miss' many of the traditional foods that I use to be able to eat.  When I'm thinking about a food that I use to eat I look to find a way to make it for me to have 'now.'  So, I start experimenting!  I take traditional recipes and just start tweaking them!  And, I mentioned my Godmother (whom I call Aunt Stella).  The Mexican Blend is a tribute to her!  I've also just come up with a Mexicali Dip Mix to be debuted very soon!  Lastly, I've gone very much 'Paleo' in cooking and try to be sure that most things are Paleo, healthy, grain-free, and allergy friendly for everyone.  I can even alter a recipe enough now to make it safe for anyone with an allergy to any particular oil for instance.
You are currently still a nurse practitioner, how do you juggle the demanding schedule and a growing business?
Even when I was a college student (and I went to college 10 years after graduating high school) I had a job, two children under five years of age, a husband overseas, and went to school full time.  It's just like then, you make time for the things that are important to you and just do it.  I've had one motto for many, many years "One Day At A Time."  I have two grown daughters and one of them now helps run the business!  I couldn't do it without her!  I know she probably thinks I don't appreciate her, but I really do!  I also just want to be healthy and have flavorful food.  If I wasn't doing this, who would?  I have to eat and I want others to be able to enjoy flavorful food and have products that they don't have to 'worry' about.
Would you ever leave the nursing profession to pursue L'Ecuyer's Gourmet full-time? Why or why not?
No, I will always be a nurse practitioner regardless of the business.  It's 'in my blood' so to speak!  I would love to marry the two together in fact!  I'm working on that one!  I can't really go into that part of it just yet as I don't want that idea to be taken from me!  So many people are still unaware of the risks and dangers of what is being put into our food, our medicines, and more.  I couldn't give up trying to help people understand health.
Promotion for any business is always difficult.  I don't have UPC Code (Universal Product Code) ability as of yet due to the cost.  If I were to get those I think things would really take off!  I've also started 'partnering' with several companies such as 'LocalHappiness.net,' a SC only fundraising program; we're in 'The Conscious Box' which is a program that includes only companies that are 'conscious' about our earth and environment and sends subscriptions to its clients of samples every month (we send samples periodically; we just were included in the Cloud9 Box, another sample box program that features products that are only 'healthy' and 'natural' and we have partnered with a couple of local seafood vendors to sell our spice products with them.  We're trying to partner with some other companies as well.  It's a slow process but we're getting there!
What was the hardest part of your start up process?
The hardest part of start-up was licensure and being approved by the SC Department of Agriculture.  All labels have to be approved prior to printing, you have to be inspected, and in SC you must use a commercial kitchen for all 'potentially hazardous' food products.  I don't think spices are a 'hazardous' food product though!   There are states that have 'Cottage Laws' that allow spices to be done at home but not SC.  We do have a Cottage Law but it doesn't include spices.  Additionally, the first kitchen that we were using we had difficulty with the owner and I had to find another kitchen.  That took several months and I had to 'slow down' on things a bit during that time.
Do you have a dream destination for L'Ecuyer's Gourmet? In other words, where would you like to see your company in ten years?
I would love to see my products in every health food store, market, and online as much as possible!  I would also love to have a storefront of my own with my own commercial kitchen in it, and even maybe a chain of them!  I have big plans and we have done so much in just a year already without 'borrowing' any money too!
What advice can you offer for young females struggling to start their own business?
Never be afraid to try something as long as you are passionate about what you are doing!  If you love what you are doing, you will never 'work' a day in your life!  Yes, it can be difficult at times but the rewards are so worth it!  Even if that means changing careers mid-stream.  Lastly, if there are turkey's keeping you on the ground, never be afraid to 'soar' like an Eagle despite them!
Visit Renee at her website and see what her products are all about!!
Like L'Ecuyer's Gourmet on Facebook!