Are you an up-and-coming blogger unsure about your passion?
Well Tammilee Tillison has some encouragement for you. Tillison left the corporate world nearly a decade ago to pursue a blogging career she wasn't always sure about. Five years after leaving, the lifestyle blog she started for her friends and family, now has readers from all over the world. Read her interview below:
Miss Millennia Magazine: What is your education/experience?
Tammilee Tillison: I have a undergraduate degree in Environmental Sciences and a Masters in Business Administration. I choose to study business because I was working in corporate America. I wanted to advance my education in hopes of furthering my career in business.  As a blogger having a business background has been incredibly helpful.  I am able to take my past experience and education and use it for contract negotiations, business relationships and so much more.
MMM: What was the biggest challenge you faced in switching careers?
TT: My biggest challenge was fear. I was worried that I would not be able to create the job that I wanted with blogging. I also face the challenge of working in a field that is new and upcoming. There is not a of understanding still of how blogging works or how bloggers are paid.
MMM: Did you ever have any doubts about what you were doing? Did you struggle in your new path?
TT: I definitely had doubts with blogging when I first started. The income was spotty to say the least. I worried about getting page views, readers, social media followers and pretty much everything I could possibly worry about.
The biggest struggle for my new career was adapting from a executive income to a random spotty income with blogging. We had to look at our spending and really decide what was important to us.
MMM: Who has impacted you the most in your career and how?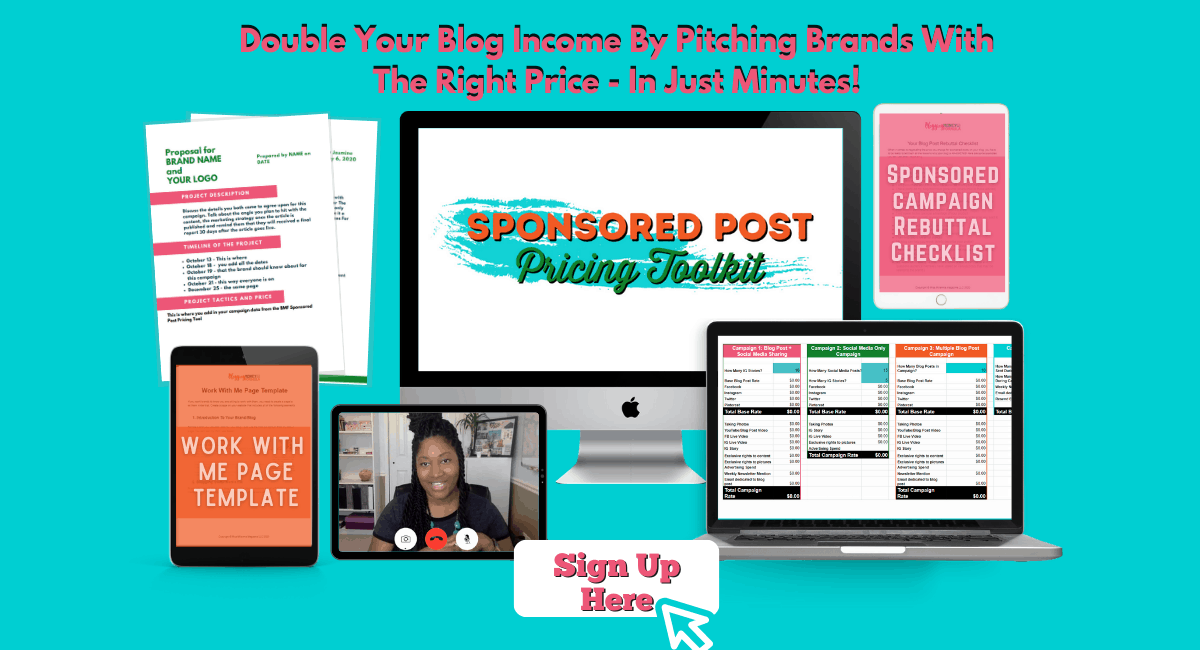 TT: My husband has impacted me the most in my blogging career. His support, guidance and love have pushed me to reach new goals and achievements with the blog. He has pushed me to live my passion and supported me through the ugly times. There were months we were not making more than $100 with the blog. He supported me and pushed me to reach our goals.
MMM: What do you love most about your profession?
TT: What I love most about blogging is the freedom it gives me to work from anywhere. Right now I am in a hotel room in Gatlinburg, Tennessee. We flew to Alabama and surprised my Husband's family. They had no idea we were coming and we were able to spent a few days exploring the area with them. Blogging allows me to work anyplace I can find a WiFi connection. I am able to take my job with me and explore the world at the same time.
MMM: What inspired you to blog about lifestyle topics (food/travel)?
TT: I was inspired to blog about food and travel because those are my passions. I love traveling and exploring the world. When I left my corporate job I was scared I would no longer be able to afford to travel.  Blogging has given me the opportunity to travel and live my passion on a daily basis.
MMM: What would you tell women in college now?
TT: For women in college now I would offer a couple tidbits of advice and thoughts:
Live life to the fullest! You are only in college once in your life. Live it up! Enjoy all that college has to offer. Try new thing, new foods, meet new people. You never know how the people you meet in college will affect your future life.
Don't pigeon hole yourself into one thing. If you have an interest or a passion in something find a way to explore that passion.
Be you! You are the best You that you can be! I know it sounds corny but don't try to be who others think you should be. Be the person you want to be. Grow in your strengths, recognize your weaknesses and learn from your mistakes. You have the chance to live life to the fullest take it!
Write down your goals, dreams and hopes. 10 years from now when you look at your goals from 2014 you will see just how much you have grown, lived life and excelled since college!
MMM: What has managing your site and being your own boss taught you?
TT: Managing my site and being my own boss has taught me discipline, contract negotiation, inner strength and how to live without sleep when needed. As my own boss I am responsible for my income stream, making sure my site is up and functioning and producing great content 7 days a week. I have to make sure that I am producing content that readers want to read and share. I have to make sure that I am generating an income that not only pays for the site hosting but also pays my bills.  All while balancing living life and trying to walk away from the computer as often as possible.
MMM: Finally, where do you see yourself in another five years from now?
TT: In 5 years I see myself blogging, cooking, traveling and living life to the fullest.  Our goal is for the blog to grow to a size that I can not only support myself but hire my Husband to work for me. I would love for both of us to be writing full time on the blog and traveling together.
If you want to know more about Tammilee or have any questions, she is open to chatting with you. You can contact her via FaceBook, e-mail, or her website.
Follow her on Twitter as well @Tammileetips.