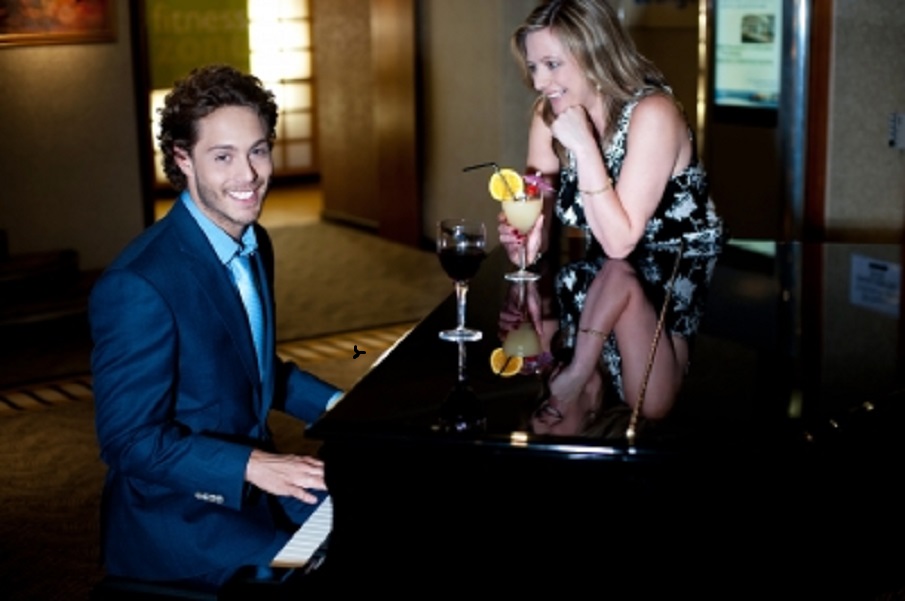 Learning to play the piano is a wonderful skill to have. You will be able to take knowledge of all walks of life. If you have the ability to read music, and grasp music theory then you can easily learn other instruments simply by spending a little bit of time with them. The piano is very versatile in the sense that it doesn't have a particular genre or time period that it is limited to. One of the most amazing things about the piano is how much it has adapted to its surroundings. The piano has been a major part of music in everything from classical, jazz, blues, and even rock, just to name a few. If you want to play an instrument but aren't sure, which one to choose, strongly consider the piano.
Low Cost & Simple
The first reason to learn is that the piano lessons are cheap and versatile. You can take private lessons for a relatively inexpensive rate. Also for about the price of sit down restaurant meal you can buy DVD instructions and enjoy online piano lessons. These are particularly convenient because you can stop, pause, and rewind a lesson as many times as you want. Compared to other musical instruments, learning to play the piano is physically easy. While other musical instruments like the violin or guitar require a lot of practice, the piano is much easier to pick up.  Of course, there are a lot of songs to play the piano and it offers musical appreciation and enjoyment just like other instruments. So yes even in your first lesson you can learn to easily play notes and chords as you learn the piano.
Loved Ones & Entertainment
Another reason to play is that the piano will give you something to share with your children. Children are naturally inclined towards music and if you spark their interests in music at a young age, it can have exponential benefits on their wellbeing. You can also entertain your friends with the piano. Nothing quite captures people like live music, especially in smaller settings. There is something very enjoyable about watching a skilled person play their instrument. Also, if you learn to play the piano then you will be able to reproduce your favorite songs whenever you like. This goes along with the entertainment: your friends are likely to request music, and you'll be ready when that happens.
A Sound Musical Foundation
As seen on Kenerly Music Studios, learning the piano will allow you to really grasp chord structure, and theory. By understanding these two concepts, you will be able to quickly pick up instruments and learn them with ease. The piano functions as a mini-orchestra and no other instrument allow you to play such a wide variety of notes with such effortlessness. The piano will also allow you to enjoy music much more. When you listen to a song that you have known your entire life, but this time with the knowledge of music, you will pick out nuances that you didn't know were there before. You also grow to respect musicians more.
Final Thoughts
Piano is one of the greatest instruments that has ever been invented. It is a tradition that goes back nearly three hundred years. By learning to play you can take part in that tradition, and even add your own pieces to its history. Having the knowledge to skillfully play the piano is something that you could take with you for the rest of your life.
This article is sponsored by best reeds for sax