Releasing butterflies in a wedding creates a magical and unforgettable memory for all witnessing the whimsical moment. This innovative choice is full of symbolism and fascination. Many cultures give different meanings to the release of the butterflies, for some it signifies transformation; for most newlyweds, it is a symbol of the new, beautiful lives they are about to begin. Although there are approximately 20,000 species of butterflies in the world, some species are more often used for this purpose than others. Most of the time the preference of certain species are not just a matter of taste but also of regulations. Each state and country has their own regulation in order to prevent any potential harm to the local ecosystem. The most popular butterflies to release at weddings are the Monarchs, the Lady Painted, the White Peacock, or the Zebra Long Wing.
The Monarchs (Danaus Plexippus)

The Monarchs are known as the "queen of the wild world". They are expert migrants and travel thousands of kilometers from Canada to Mexico. They are unique because they are one of the few insects that are able to accomplish this arduous transatlantic feat. They are considered sociable butterflies, remaining in the place where they are released for a week or more, as long as they have flowers from which they can nurture. Their black and orange wings, and the fact that they are friendly, make them a wonderful attraction to children and adults. No wonder they're popular in social events.
Lady Painted (Vanessa Cardui)

Also known as cosmopolitans because they're found almost everywhere, Lady Painted butterflies are one of the most common species in the world. The climate determines their lifespan as they don't tolerate winter very well. Like the Monarchs, they are migrants. Their beauty is similar to the Monarchs but these have more variety in their colors. The upper side of their wings have red, pink, or orange. Their underside is brown and black and they can camouflage by folding their wings.
White Peacock Butterfly (Anartia jatrophae)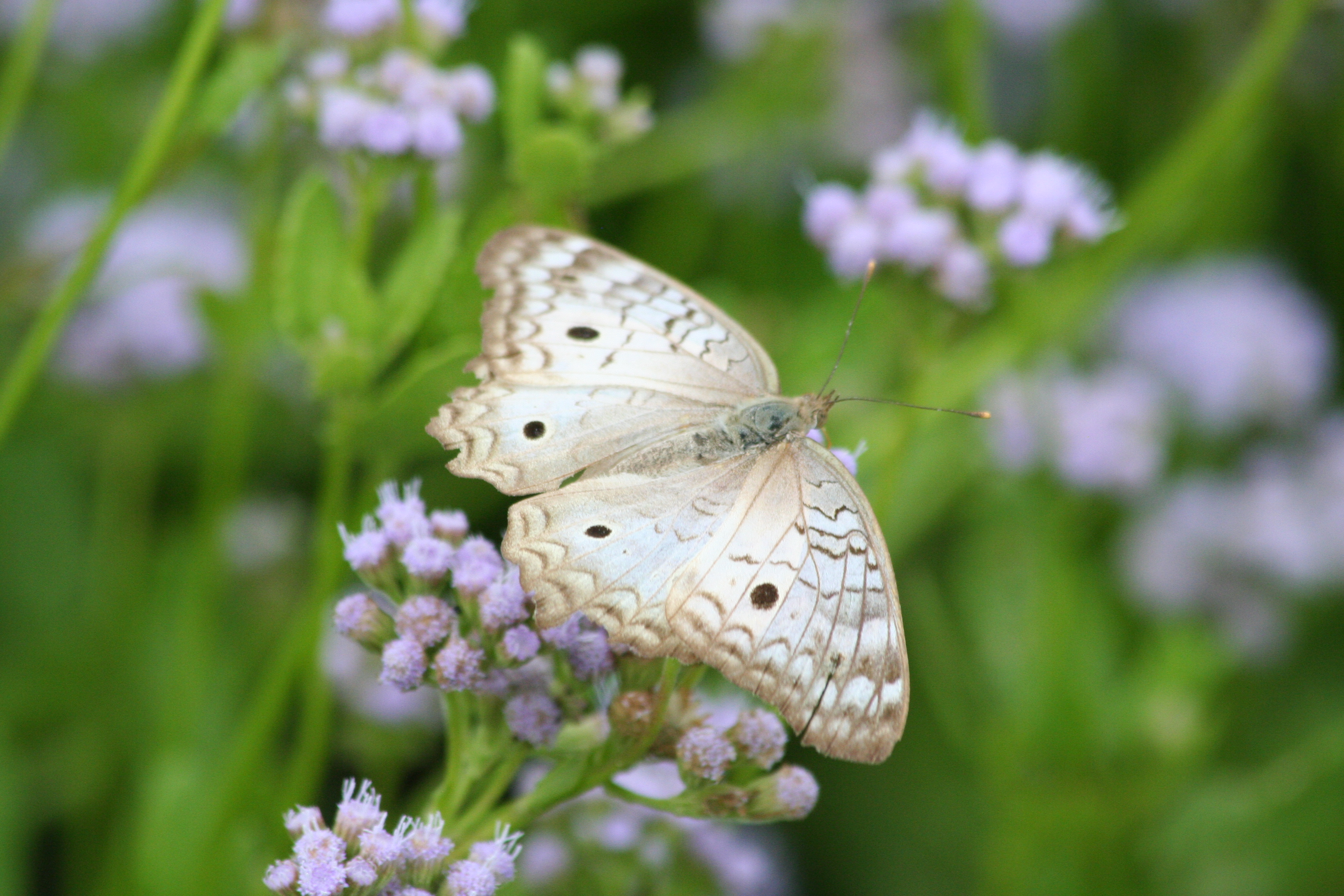 Because of their white color, this butterfly is considered a perfect match for weddings. Their pattern and colors make them look elegant. Despite their fast, erratic flight, they can be well appreciated. The adult butterflies fly low to the ground and are normally difficult to approach.
Zebra Long Wing (Heliconius Charitonius)

These butterflies are restricted to certain areas in the United States. They are more fragile than the Monarchs. They are a wonder and a pleasure to watch, and are great for wedding release because they like to hover in place. Their white or yellowish stripes on their black wings charm every viewer.
The popularity of released butterflies depends on the region. Every country's ecosystem allows the approval of certain species to be released for social events. Their longevity and their endurance to survive the shipping are some factors that determine whether or not they are suitable for a wedding release. Butterflies play an important role in pollinating flowers, thus the importance of complying with regulations in their release. The butterflies' flight, colors, and symbolism offer an astonishing moment during a very important day.