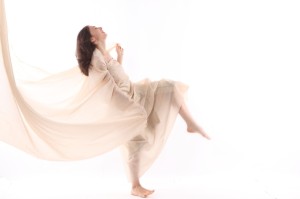 Ms. Watts, Co-Founder/Editor at Miss Millennia Magazine asked:
What is your goal in the arts? What would be your dream job?
What a much simpler world it would be if I had just one goal or one dream job in sight. Truth is, I have numerous goals that fall into various categories. I jokingly blame my mother for making sure I was exposed to any and everything! My Saturdays were like a scavenger hunt; I went from one lesson to the next, one class to the next, in search of my treasure. The problem was, I loved it all! I wanted it all! I wanted to sing, and dance, and act, and play instruments and that eventually turned into composing, songwriting, choreographing, directing, and now producing. Much hasn't changed since I was that little 12 year old girl running around with a violin, piano book, ballet shoes, and choral music on any given week day. I still want it all, proof that some thing never change.
Some of my goals in arts include:
– performing on Broadway
– performing at regional theaters (already accomplished)
– originating a role in a play or musical (a very special goal because that doesn't get to happen often)
– starting my own non-profit for the arts ( I'm currently working on this project. It's in the preliminary planning stages.)
– writing, recording, and producing music
As much as performing on Broadway sounds like the end-all-be-all goal, my passion for the music industry runs deep, as well as my calling for education, as I do believe in giving back a portion of what was given to you. Therefore, the first of my major two goals in the arts would be to have a successful career as a writer, performer, and producer in the music industry . It's always been a passion of mine to bring a positive renaissance to the music industry. The second of my major goals would be the creation of my non-profit arts education program from underprivileged youth. My goal for this organization is to provide an opportunity for select city and rural kids to freely seek the arts (visual, performing, and creative). It would begin as a six-week long summer intensive and continue into the school year with artistic tutoring and academic support. The students would also use their crafts to spread positivity and peace throughout their communities by way of murals, peaceful poetry slams, free community performances, and mentoring younger kids.
What would my dream job be? 
Wow. So many interests. My dream job is to be a mainstream entrepreneurial artist. I want to spread my art with as many people as possible, in as many genres as possible, in as many venues as possible. This includes, performing on Broadway and in Hollywood, while maintaining a professional recording career and writing/producing music. Yea, I know. That's a lot, but I really couldn't imagine living my life any other way.  Ultimately, I want to call the shots, directing my career and influencing the next generation of artists.