Dresses are my absolute favorite garment to wear, mostly because of their versatility. While dresses are great and fun to wear, it can sometimes be difficult to wear them once it starts to get cold outside. Here, I will list some great ways to still wear a dress in the winter without having to freeze your butt off.
Wear warmer fabrics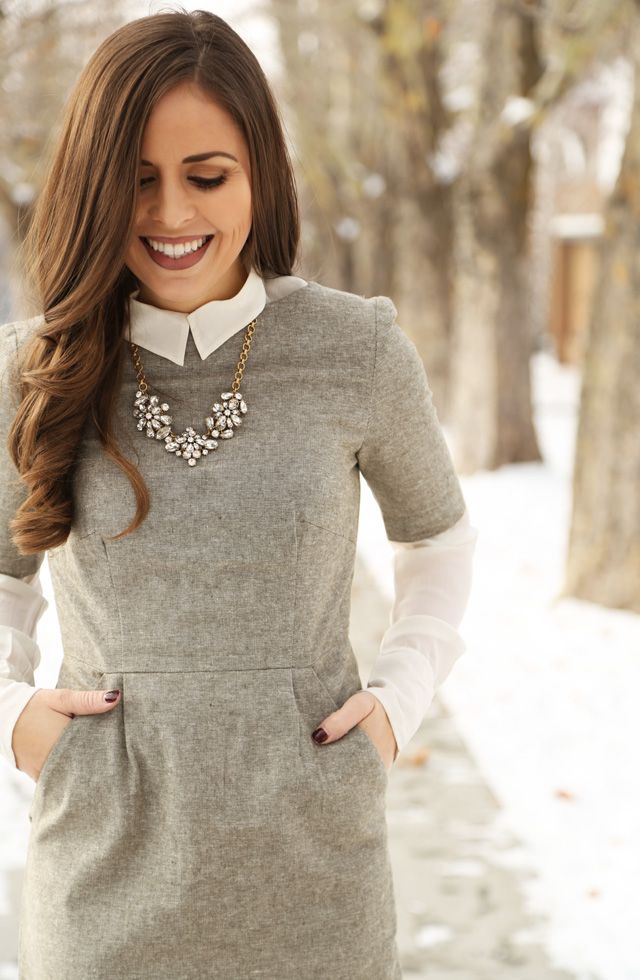 While cotton dresses and skirts are great for the summer, things may feel pretty chilly with this fabric in the coldest season. Sundresses are great, but you have to put them away during the winter months and get out some sturdier dresses. Make the switch to warmer fabrics such as wool, angora, and even polyester.  These fabrics can usually be found in sweater dresses and woolen skirts. These fabrics will definitely keep you warmer and give you a fun winter style.
Tights and leggings
When it gets really cold, try to not expose any skin. Pair your winter skirt and dress ensembles with a pair of tights or leggings. There are plenty of options out there for you to choose from. Depending on how cold it is, you may have to layer up with tights, which can look really cool if you use the right colors, patterns, and styles. For example, a solid-colored tight with a fishnet tight over it would be an adorable addition to a cute winter dress.
High boots
It is impossible to wear a dress in the winter if you do not have the proper foot gear. While flats are cute with dresses in the winter, they are not ideal in several inches of snow. This is why it is preferable to have a pair of boots that go to the knee at least. This will not only provide your legs with more warmth, they will also protect your feet from getting soaked. Look for boots that actually offer some protection from the elements, not just look good. Flat rider boots are a great example of boots to wear in the winter with dresses.
Always wear socks for cold winters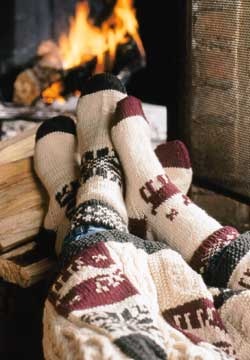 When purchasing your boots, it is always good to buy them a little big so that you can wear a warm pair of socks as well. While fashionable boots are cute, they are not usually very insulated. This is why it is important to invest in a pair of wool socks to wear over your tights and leggings that will help keep your feet warm. Keeping your feet warm will help the rest of your body stay warm. It's amazing the effect a good pair of socks can have on keeping you warm.
While it may take a bit of extra effort, it is very possible to wear dresses in the winter as it is to wear them in the summer, spring and fall. If you love dress but hate being cold, try these tips out to keep yourself stylish in cold weather. Instead of feeling gloomy about the winter season approaching, you can get excited for a new way to wear your favorite dresses.
Resources