We live in an age where technology is continuously advancing, and industries are changing to find success in this new landscape. For this reason, as an employee, regardless of your industry, you should always be making sure that your current skills are relevant and that you continue developing useful skills that will help you go further in your career path. There is a difference between simply picking up skills as you stay in the same position and actively seeking to improve yourself and gain new knowledge, experience, and qualifications.
This process is referred to as upskilling, and it is an essential part of finding professional success. In a landscape where women are still not paid as much as men, and when having children often requires women to take a break from working, upskilling is a way of ensuring you always have hireable skills as part of your repertoire and a way of standing out from other employees. Here is how to upskill in your career.
Identify Your Top Skills
If you're looking to upskill in your career, it is worth identifying your top skills so you can make more informed decisions about where you want your career to go and what skills you should seek to improve to get there. To figure out what areas you excel in, look at those tasks that you love doing and the tasks that you hate doing and the skills required to complete these tasks. This will help you understand what keeps you engaged and when you feel most productive and know this will be useful when it comes to upskilling in your career.
Upskilling is about making yourself a well-rounded and highly skilled employee, but there is no point putting time and effort to learning skills that you won't ever need in your career. By identifying your top skills and the type of work that you are best at, you can decide what skills you will focus on when it comes to upskilling.
Find A Mentor
Upskilling in the workplace can come from skills being passed down to you by your superiors so having a mentor in your professional life can help you to learn relevant skills that will help you advance in your career path. Look at the people in your life who are where you want to be and seek their insight into how they go there. If this is someone you work closely with, like a manager or team leader, express your interest in learning more and use their knowledge and advice to help move forward. Letting someone high up know your commitment to learning means that you're more likely to be put forward to participate in professional development opportunities or courses run by your workplace.
Network
Networking is an essential part of professional life, and it is one way you can find opportunities to upskill in your career, as well as a way of finding mentors and mentoring others. Networking gives you the opportunity to meet others in your industry and to find out more about the issues facing your industry and how you might be able to use your skills to deal with these issues. Sharing knowledge with other people who have experience working in your field can give you ideas for how to better upskill yourself.
Do An Online Course
One way to upskill in your career is to make use of your spare time to gain extra qualifications and learn something new. You can do this by enrolling in online courses run by education providers such as Upskilled. Studying online gives you the chance to complete a course at your own pace, on your own time without the hassle of physically attending classes. This means you can fit it around your professional commitments while still learning new knowledge every time you log in and do work.
Online courses are one way of receiving a high-quality education in a flexible and affordable format, and you can find courses suited to your position and industry. If you work for a business and you are interested in becoming more involved in marketing, you can take a short course on digital or social media marketing to show to your employer that you are committed to expanding your skills and helping the business to grow.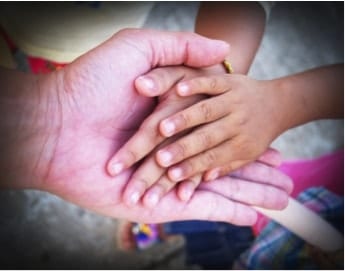 Volunteer
Upskilling doesn't just have to take place in the office. Outside of the office, in your spare time, you could be upskilling your career without even realizing. While it is important to be learning and honing your skills that relate to your career, volunteering can give you new skills that help you in both your professional and personal life. Volunteering, whether it be for an animal shelter, a crisis hotline or using your skills pro-bono, takes you out of your comfort zone, gives you a chance to work with those less fortunate and helps to teach qualities like empathy and resourcefulness.