To put it simply, an unlocked smartphone gives you the ability to connect to any wireless network you choose rather than being chained to a certain carrier, often for a few years. By purchasing an unlocked smartphone, you're not "locked" to any one particular plan or provider. You also have the ability to switch carriers as your needs change without penalties for terminating an existing contract. The tradeoff is that you'll likely have to pay full price for your phone to enjoy the freedom of accessing any wireless network.
Greater Choice vs. Provider Benefits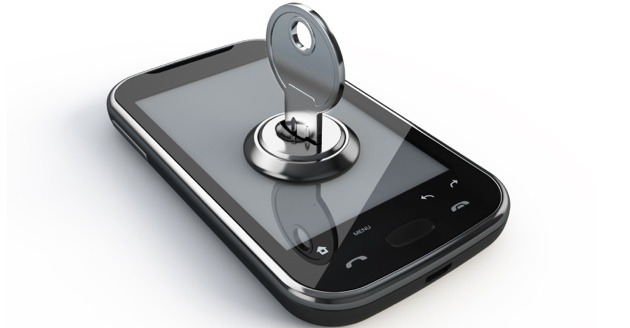 The idea of locking phones, even before smartphones dominated the market, was to encourage brand loyalty and to make it more difficult to switch carriers simply because you had an issue with their wireless service. Now that smartphones are the standard, more and more consumers are seeing the benefits of being able to shuffle networks at will.
Choosing a Phone vs. Converting a Phone
If you go with an unlocked smartphone, you'll need a phone that's either already unlocked or you'll have to convert your existing phone, if possible. Locked phones are already programmed for a specific provider. In some cases, a locked phone can be reformatted or you can simply remove the memory card. You're pretty much out of luck if a phone is designed in a way that it cannot work for any other provider. An unlocked phone allows you to access any provider that allows unlocked phones to be used. If you have the skills to tinker with your phone to convert it to unlocked, you may end up "bricking" it, or rending it useless. Most manufacturers won't repair or replace a bricked phone.
Making a Choice Based On Usage
Since a smartphone can be used for everything from playing games and transferring large amounts of data to sending texts and viewing emails, the choice of unlocked or locked phone often comes down to how you use your phone. If, for instance, your provider has a good basic plan but has excessive charges for going beyond your data limits per month, an unlocked phone will give you the flexibility to find a plan from a carrier that meets your usage requirements at a reasonable rate.
Where to Purchase an Unlocked Smartphone
Unlocked phones can usually be purchased directly from the manufacturer. Keep in mind that you'll likely pay the full price of the phone if you get it from the manufacturer, unless they have some kind of special on a less popular model. You can get  unlocked Android smartphones from ScratchWireless.com, as do some cell providers. If you go through a provider, they may offer a reduced price on an unlocked phone only if you sign a service contract. Usually the smaller providers offer a choice of locked and unlocked phones.
Weighing Your Options
Realize that you will have to pay more for an unlocked smartphone. While you may be able to find some discounts, an unlocked phone is not going to be as cheap as a phone that comes with a required contract. On the other hand, if you consider the fact that some providers add on an extra fee for your phone to your plan each month, it could be more cost-effective to go with an unlocked phone. If, for example, an extra $20 is added to your bill each month to cover the real cost of the phone with a required 2-year contract, you're going to be paying over $600 for that phone. If you can find an unlocked smartphone for around $500 or less, you'll be saving money in the long run with an unlocked phone.
The decision of whether or not to purchase an unlocked phone involves several factors. If you're paying for a plan with features you don't use, for instance, it would make sense to consider an unlocked phone since you could shop around for a provider offering a better plan that meets your current needs. When it comes to unlocked phones, consider the long-term benefits. One of the reasons why unlocked smartphones are more popular is simply because many customers don't even know such an option exists. As with any purchase, it pays to do your homework.