Availability of flowers is a significant issue when it comes to choosing flowers for your wedding. The season you are getting married in should be one of the key factors for selecting wedding flowers. Seasonal flowers are usually more affordable and more convenient to get. If you want a budget-friendly floral decoration on your wedding day, you can go for locally grown flowers with a suitable combination of seasonal and all-year-round flowers.
To know about the available flowers on your wedding day, check out our list of wedding flowers organized by season.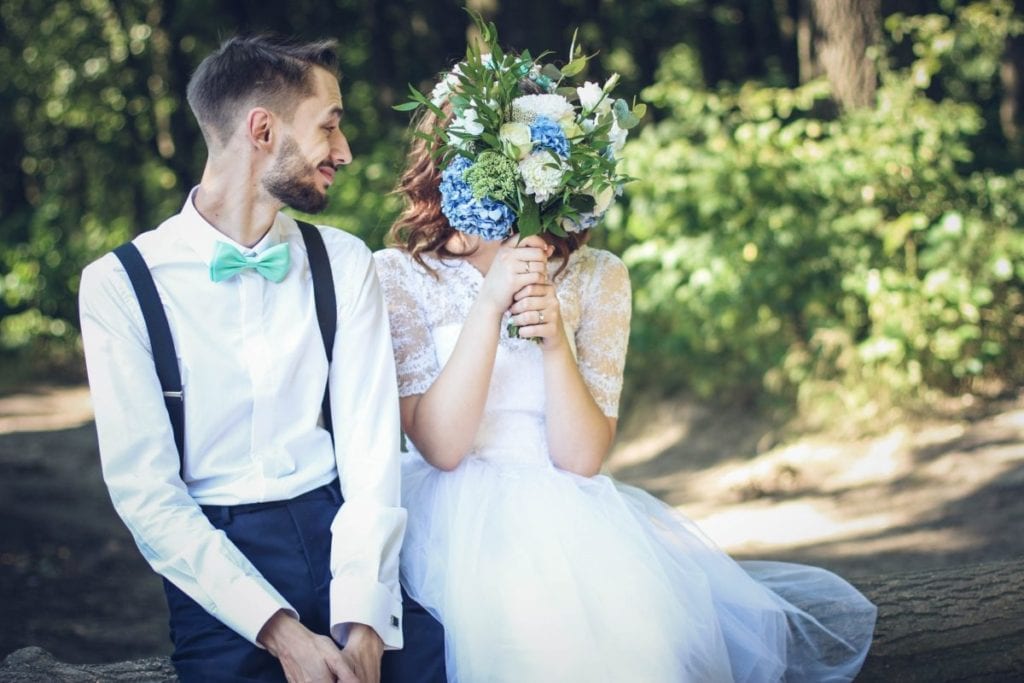 Flowers in Summer
Summer days offer carefree evenings, clear skies and heavily-scented flowers. To top it all, summer flowers come with a variety of warm and bright color palettes. You can choose from the vibrant yellows, pretty purples, soothing greens and shades of reds to your heart's content. From eye-catching sunny colored flowers to fresh greeneries and lush tropical leaves, you can form pretty much every combination of grand wedding décor.
List of Summer Wedding Flowers
Summer wedding flowers offer you different fragrance, colors, and shapes for any theme you are going for. Whether it's a wedding by the seashore or a country churchyard, you can easily choose flowers based on the theme of your wedding.
Outdoor: Alchemilla, Iris, Lilac

Garden: Gladiolus, Cosmos, Carnation

Fairy Tale: Hydrangea, Stargazer, Dianthus

Beach: Chrysanthemum, Gardenia, Freesia

Vintage: Casa Blanca Lily, Hydrangea, Allium

Indoor: Stargazers, Lisianthus, Campanula
Flowers in Spring
With the rejuvenation of nature and the outburst of vibrant flowers, spring brides have the opportunity to choose from a vast array of pretty pinks, blues, and purples. These flowers are defined by their unique fragrance, brightness, and elegance, which make them perfect for both indoor and outdoor weddings.
Flowering bulbs like hyacinths and tulips can be wonderful choices as they offer a wide variety of shades and hues. Peonies are also very popular for spring weddings. If you are looking for flowers with strong fragrance, add a few stems of bright Oriental Lilies in your wedding decoration to bring up the spring vibe.
Spring flowers are perfect for bouquets, centerpieces, and overall decoration. Moreover, you can gain additional texture by adding colorful stems like Gypsophila, Limonium, Waxflower, etc. However, it might get a little tedious for you to choose from so many options. Getting flowers wholesale can be your most effective step in selecting flowers quickly and affordable.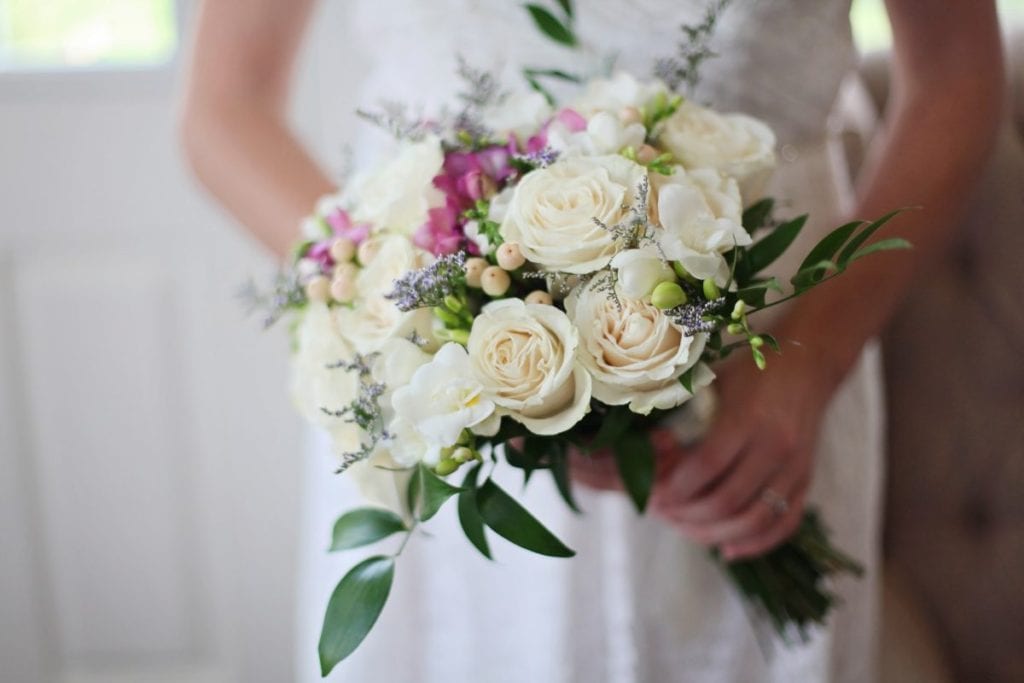 List of Spring Wedding Flowers
Cherry blossoms, Lilacs, Lilies, Daffodils, Dogwoods, Pansies, Peonies, Apple blossoms, Forsythia branches, Hyacinths, Iris, Lily of the valley, Hydrangeas, Mini Calla Lily, Roses, Sweet peas, Tulips, etc.
Flowers in Winter
If your wedding is set for the winter season, you are lucky to have your big day among all the holidays and the festivities. However, winter brides often worry about the availability of floral varieties and go for a crystallized white décor to avoid a clash with unnatural color palettes. An alternative can be attained by going for a more antique or a soft version of white to bring out elegance.
If you want to change the trend and have your take on the floral arrangements, you can choose bright reds or pinks. Even though winter flowers are somewhat fragile, hard to maintain and expensive at times, you will forget the fact once you notice the outcome.  
You can also check out whole blossoms flowers wholesale section for more ideas on winter wedding flowers arrangements.
List of Winter Wedding Flowers
Ranunculus, Cockscomb, sweet peas, Ivy, Italian ruscus, Pine, Cedar Jasmine, Orchid, Gardenia, Holly, Berry flowers, etc.
Flowers in Fall
The fall season is a great time to walk down the aisle. Each flower in this romantic season symbolizes love, bonding, and intimacy. The price range of these flowers is also as versatile as the flowers in this season. You can get expensive, moderately priced or cheaper blooms in this season.
Dahlias, Mochara orchids, Sunflowers are the most popular choices for fall weddings as they convey a natural look to the wedding décor. You can also go for a combination of vibrant reds, warm oranges, and bright yellows to highlight the magnificent fall bridal flowers.
List of Fall Wedding Flowers
Asiatic Lily, Chrysanthemum, Purple Alstroemeria, Dahlias, Gerbera daisies, Calla lily, Zinnias, Celosia, etc.
The All-season Flowers
At the end of the day, it's not a big deal in which season you have scheduled your wedding date. You will find plenty of flowers that are available around the year. All you have to do is to combine them well with your theme, and you are good to go. Buying them as flowers wholesale is also very convenient and saves you the hassle of knit picking the seasonal blooms.
List of All-season Flowers
Alstroemeria, Anthurium, Belladonna, Tulip, Carnation, Chrysanthemum, Delphinium, Ivy, Lily, Rose, Orchid, Sunflowers, etc.
Common Flower Combinations
Choosing the perfect combination of flowers can be difficult and time-consuming if you are not familiar with the seasonal flowers. An effective tip is to consider the style, theme and the color scheme of your wedding while playing with different flower combinations.
Here are some great combos for you to begin with.
Protea and Peonies

Astrantia and Leucadendrons

Daffodils and Ranunculus

Garden roses and Geraniums

Camellias and Ranunculus

Hydrangeas and Peonies

Dahlias and Orchids
Last but not the least, choosing the right flowers does not only brighten up the wedding but also signifies your personae. No matter which flower combination you go for, consider the overall effect beforehand and choose the most suitable one for your special day.