If you're planning a trip to California sometime soon, make sure to make San Francisco one of your pit stops there. I recently took the trip there to visit my childhood best friend. I was amazed to have enjoyed it so much but how could I not with the variety of options you have in San Fran and the surrounding areas. Here are some of the things you cannot forget to check out.
The Golden Gate Bridge is probably the first thing you think of when thinking of San Francisco, so how could you miss out on the opportunity to see this wonder. With its rare orange color and its Art-Deco style, it's definitely attractive enough for some great photography shots. The visitor's area conveniently offers tours during the warmer months of the year. They also provide a café and gift shop in the area.
Alcatraz is another attraction to see. Once known as the most notorious jail for the most infamous criminals in the U.S., Alcatraz, has now become a popular tourist spot. You can purchase tickets for a tour in which you'll receive a full experience of what the Alcatraz life was once like. If you want a little more fright though, you can also schedule a night tour.
The Full House House is a necessary pit stop if you grew up in the '90's. Although it's a private residence without internal access, it's a great photo-op. Just make sure not to disturb any of the residents. While you're there, you might as well check out some of the other beautifully architected "painted ladies."
A baseball game at the AT&T Stadium can be an exciting experience. Even if you're not a fan of baseball, this can be an experience to remember. Simply by being part of a large cheering crowd, you can easily become thrilled. The exuberance of the crowd can be pleasantly contagious. If you'd really prefer not to watch a baseball game, it can still be a great idea to check out some of the other events offered at the stadium.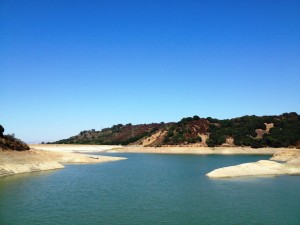 Hiking on scenic trails can be a fun experience as well, if you're a nature junkie. With the grand and mountainous California terrain, there's no reason not to take a quick hike. Not only does it provide great exercise, but some of these trails offer beautiful and scenic views. It'll leave you in awe. Additionally, if you have a pet, you can share some bonding time on one of the trails. Just don't forget to check which trails allow pets.
A Trolley ride is a must. Not only can this be a pleasant experience, but it also allows you a way of being a part of something historic. These cable cars have been around for over a century, since the mid 1800's. Yet, they're still accessible and convenient when travelling around San Francisco.
San Francisco can be a fantastic experience. There's plenty to do and it has much culture from art to music events such as the Outside Lands. Although the above are only a few of the many options, there is undoubtedly plenty more to do. There are plenty of beaches around, the San Francisco Zoo and Chinatown along with much more. Just don't forget to do enough research and planning before arriving because you don't want to waste a second of your precious time there.