With its incredible beaches, volcanos, and vivacious rainforests, Costa Rica has become an increasingly popular destination for travelers in recent years. As the country often graces the top of the Happy Planet Index, it's no wonder that thousands of Millennials are choosing to Volunteer in Costa Rica every year.
Despite the appeal of the country, many female solo travelers are hesitant to go to this part of the world alone. Fortunately, there are steps one can take to ensure a safe, unforgettable experience in Costa Rica while traveling unaccompanied.
A Bit About Costa Rica
Costa Rica often gets grouped in with other, less stable countries in the Central America region. However, Costa Rica is quite progressive, with its citizens having better overall well-being ratings than first world countries like the UK and USA.
Costa Rica abolished its army in the 1940s, reallocating the money saved into programs to benefit the people, like education and health. One of the most environmentally-friendly countries in the world, Costa Rica has been able to derive an astonishing 99% of their energy from renewable sources. They have volunteer programs that assist with their growth in these areas, attracting people from around the world to help conserve the sea turtle population and teach English as a second language.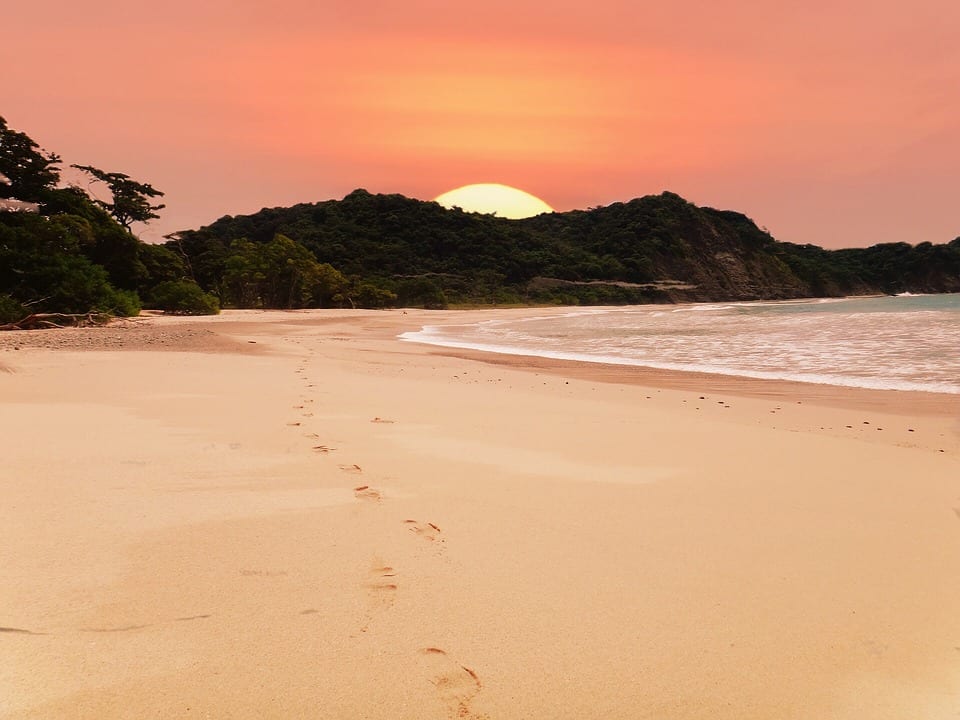 Is Costa Rica Safe?
Costa Rica is safe for travelers. As with any country, there are areas to avoid, signs of danger to watch for, and precautions to take to protect yourself. Avoid being on the streets after dark, and if you opt to enjoy the urban party scene, take a cab to and from your accommodations. Remember to grab a business card with the address of your hotel or hostel before taking off for the evening so you can communicate with your taxi driver.
Regarding crime in Costa Rica, petty theft is most common when it comes to tourist incidents. Travelers who engage in unsavory activities are more likely to experience a problem than those who proactively stay out of trouble.
Tips for Safely Traveling Solo in Costa Rica
In addition to avoiding urban areas after nightfall and keeping away from illicit activities, there are numerous things a solo female traveler can do to stay safe. Here are a few to keep in mind:
Dress Conservatively
While a female should be able to wear what she wants, when she wants, some parts of the world unfortunately disagree. While Costa Rica lacks the misogyny of some foreign countries, some areas are more conservative than others. When traveling alone, every step you can take to detract attention from yourself will help.  
Do your research about the area you're visiting. More popular tourist areas and beaches are excellent for showing some skin, whereas you might be better off covering your shoulders and wearing a long skirt or maxi dress in some of the villages. Avoid wearing any flashy jewelry wherever you go; if a particular piece has special meaning to you, consider locking it up at home.
Have Confidence in your Route
Before you go anywhere, take the time to look at a map and familiarize yourself with the area. When you're walking, avoid that hesitant tourist look that tends to make travelers stick out like a sore thumb. Walk briskly and match the pace of the people around you to look as though you know where you're going and are familiar with the ebb and flow of the region.
Stay Alert and Trust Your Instincts
Make sure you're using your senses as you travel around. Keep your ears tuned in and your eyes on the move. If you end up in a situation or area that feels wrong, get out of there. It's better to trust your instincts than to brush them off as an overreaction. Learning some common Spanish phrases is also useful when traveling through Costa Rica.
As for your senses of taste, touch, and smell, you need those to enjoy all of the culinary delights you come across during your travels!
If All Else Fails, Ask
If you want to know more about the areas you are traveling in, ask around. A hotel concierge, waiter, taxi driver or fellow travelers are untapped fountains of knowledge. They can identify places you should avoid or experiences you might have forgotten to add to your list while planning your trip.
If you're staying in Costa Rica to volunteer, ask veteran volunteers about their experience or workers through the agency you're volunteering for.
Why You Should Go
As Costa Rica is one of the safer Central American options for solo travel, you should go for it! Solo travel can be empowering and allow you to reconnect with yourself. It gives you time for reflection and problem solving, which improves your confidence in your independence and decision making abilities, a benefit for anyone on a journey through life.