Are you ready to have a baby?
This is a question every future mother must ask herself, and it's a tougher one to answer. There are many variables to consider. You might think you are ready based on your job or financial situation. Maybe you just bought a new house or car and can't wait to fill them with babies.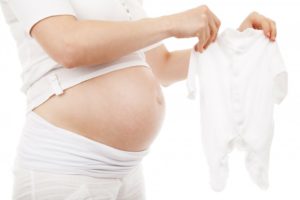 Perhaps you think you're ready because you know you have a stable, reliable partner with whom you can share the responsibilities. Or maybe you would rather do it alone and you're debating over potential sperm donors. It's one of the biggest decisions you can ever make, so it's not supposed to be easy.
Now, I'm not trying to fill your mind with concerns and convince you that you will never be ready for motherhood. I simply seek to express the significance of such an undertaking. It requires intent deliberation, soul searching and inner questioning. For some guidance with your questions, check out these helpful articles at Planned Parenthood.
All the planning in the world can not fully prepare you for the feeling of holding your baby for the first time, and the love and sense of responsibility that washes over you. Yes, you should read as many books as you want, take all the classes, eat all the right foods, speak with all the doctors. In that moment, when you look in their
eyes, that's when it's real. At this point, your motherly instincts will silence your doubts and you will know you're ready. Whether you're striking out on your own, or looking over at your significant other or at the person who gave you your own life, you will feel a new determination to do whatever it takes for your child. Any job it requires, any moving arrangements, any amount of money, you would take on heaven and hell for your baby.
Motherhood is a beautiful gift for women; children are meant to be cherished. There is nothing like the sound of a child's laughter, or the feeling when they grasp their whole hand around your own little finger. Amidst these joys, one cannot neglect the practicality of motherhood. Being a mother entails being a teacher, nurturer, nurse, cook, chauffeur and countless other jobs. Because of this, mothering is a full-time job. You must adjust your sleep schedule, social life and work habits. The child will be the number one priority in your life. This includes making dietary changes for the baby's benefit, de-stressing yourself so nursing comes easier, etc. It will absolutely turn your life upside down, but in the best way possible.
So, to return to the original question. In reality, only you will know when you're ready for motherhood. I can't tell you when or how or where. When the time is right, you will be able to tell. Not everything will be perfect, but it will be right. You can't wait for the stars to align. You just have to trust your gut, your instinct–your mother's intuition.
So, are you ready to have a baby?