Thank you Florastor® Daily Probiotics for sponsoring this post. Visit your local retailer to pick up your bottle of Florastor®Daily Probiotics to complement your active lifestyle!
Raise your hand if your New Year's resolution (do you still remember yours?) included some kind of "I'm going to get healthy/lose weight," clause.  I know mine sure did.
And you know what? I actually didn't do so bad. I wanted to lose around 30 pounds but realistically lost around 15. You know how it goes – life gets busy and weight loss gets pushed to the back burner in the light of everything else.
But just because I'm not actively losing weight doesn't mean I want to give up completely on maintaining a healthy lifestyle. It's no secret that keeping up with healthy eating and exercise just makes you feel better, even if you're not shedding pounds. But it's also no secret that maintaining a healthy lifestyle can be difficult amongst life's craziness. So I'm here to give you some real life, practical advice on how you can maintain your healthy lifestyle, even if you haven't thought about that New Year's resolution for months.
Find what works
If you're like me, the phrase "healthy lifestyle" automatically conjures up images of hours in the gym and running in circles on a track. But being healthy doesn't have to look like that if you don't want it to.
Here's my first big piece of advice: find what works for you. If you hate running, don't run. If you don't want to lift weights, don't. Forcing yourself to go on a workout regime that you hate isn't going to make you successful in your healthy pursuits.
Instead, find something that you really enjoy. I have found that yoga is totally my jam. I love everything about it from the soothing voice of my instructor to the gentle shaking of my muscles. Give it a shot if you haven't. Many yoga studios offer one complimentary class so you can see if the studio is a good fit for you.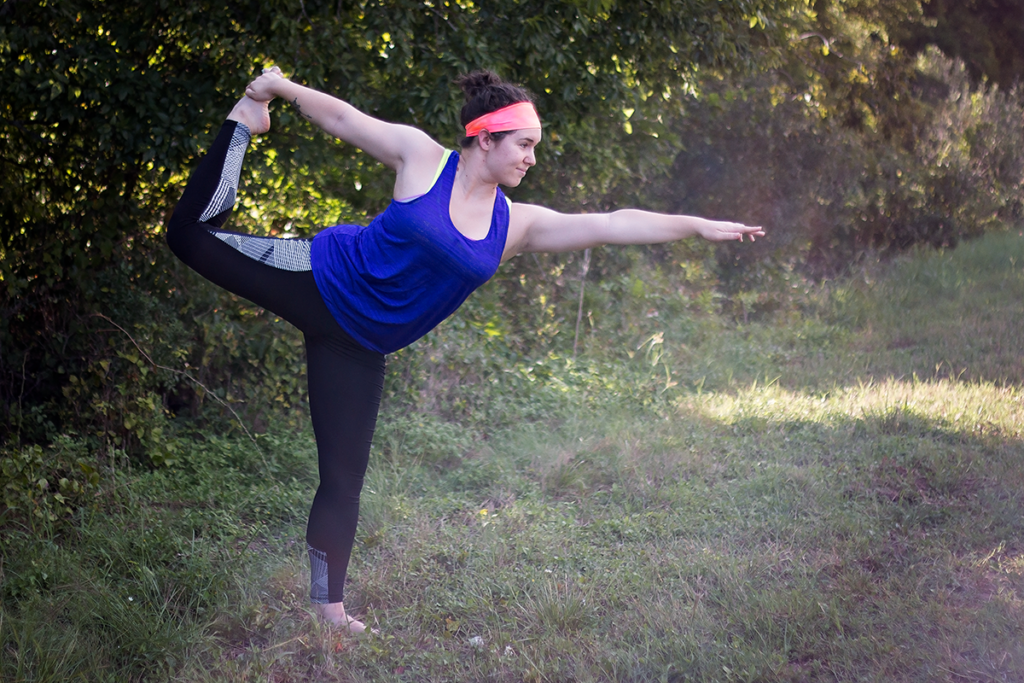 If you don't dig yoga as much as I do, try something else. If you like a more dynamic, interactive workout maybe give CrossFit a shot. Want something a little more low-pressure? Invest in a fitness tracker or step counter and set goals for yourself to take a nightly walk with your best friend. Just find what works for you and stick with it!
In the same vein, don't force yourself to eat things you don't want to eat. It can be easy to think that chicken and vegetables are the only thing on the menu for a healthy diet but that doesn't have to be the case. Again, find what works for you. If you're more of a burger kind of gal (right there with ya, sister) maybe you could try turkey or veggie burgers. Pasta's your thing? Try turning zucchini into noodles and tossing it with your regular marinara! There are ideas all over the internet and you can get really creative with what will keep you on track!
Don't forget about your gut
While you're finding what kind of activity works best for you on the outside, don't forget about the inside. You know the phrase, "If mama ain't happy, ain't nobody happy?" Let's reapply that here and say, "If your gut ain't happy, ain't nobody happy." One of my favorite ways to take care of my gut is with a good probiotic.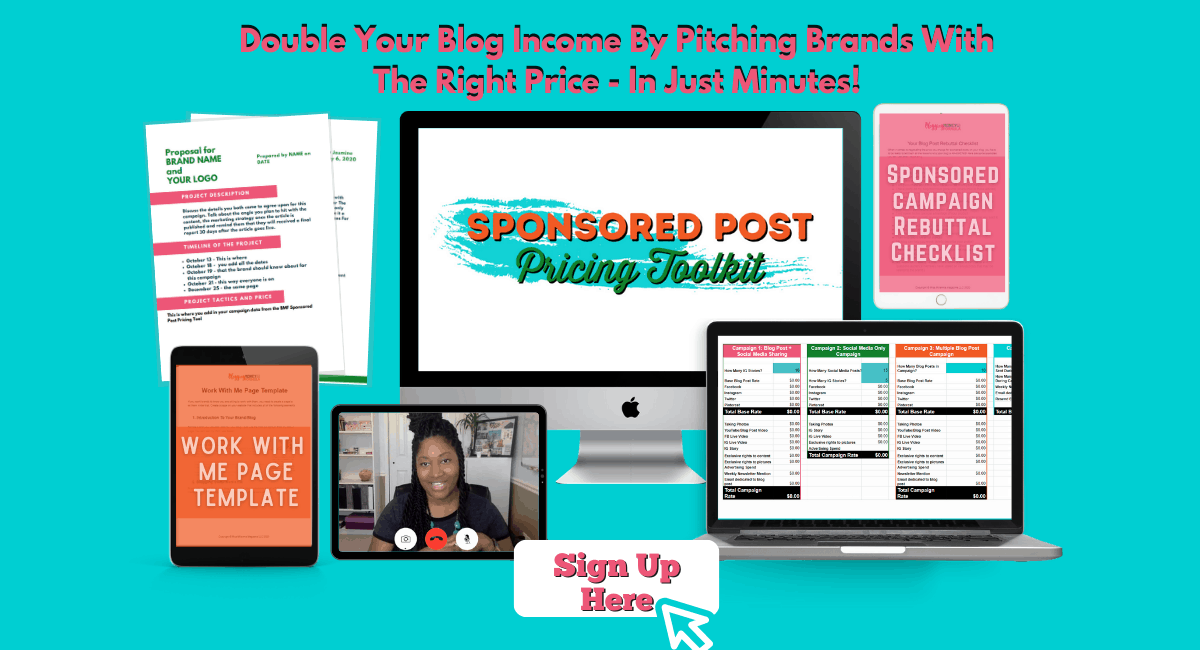 So what exactly is a probiotic? While we often think of bacteria as being harmful, there are both good and bad bacteria floating around in your gut. The good bacteria are known as probiotics, but can be thrown out of whack for all kinds of reasons. Taking a daily probiotic helps bring all these good bacteria back into balance. I highly recommend Florastor Daily Probiotics because Florastor is the only probiotic brand with Saccharomyces boulardii lyo CNCM I-745 which helps restore your natural flora. Florastor also strengthens your digestive balance and supports a healthy immune system – right on track with maintaining a healthy lifestyle!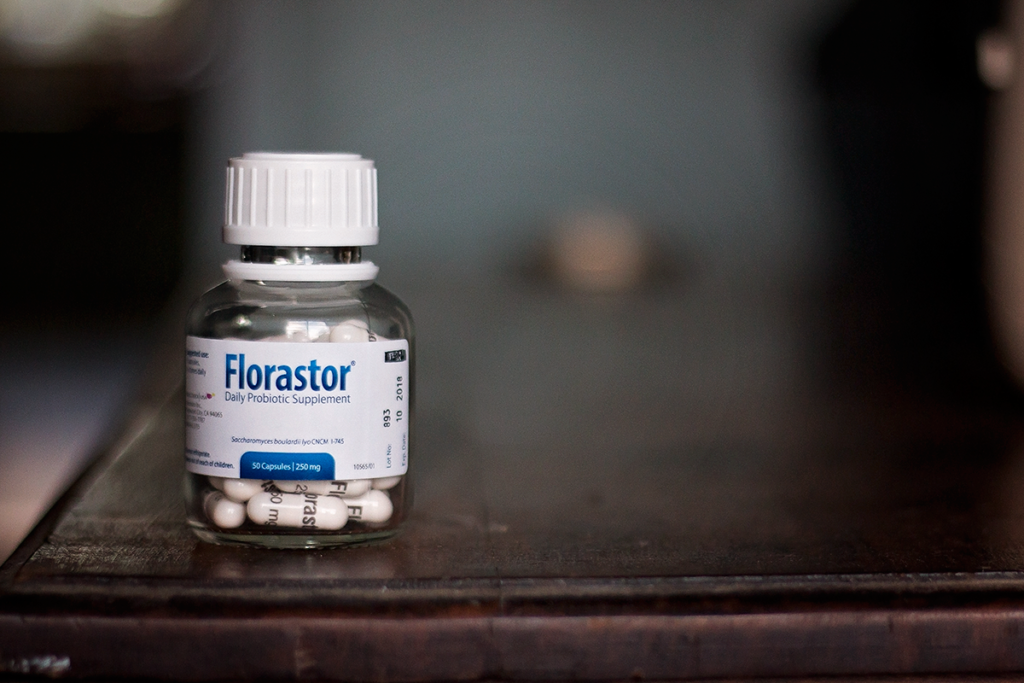 I am the type of person that researches the death out of something before finally making a decision but Florastor has made it super easy as the best-selling probiotic worldwide backed by over 60 years of use and research. And (added bonus) Florastor doesn't require refrigeration and has a shelf life of 3 years at room temperature. You seriously cannot lose with this brand! I could go on and on but feel free to click here to find out more for yourself.
Don't deprive yourself
Everybody's got a vice. For example, I am a huge snacker. I have been known to just eat snack food all day long and never actually eat a real meal. As you can imagine, this makes losing weight or maintaining a healthy lifestyle particularly difficult. Someone else's vice might be drinking five Pepsis every day or eating an entire tub of cookie dough ice cream on a Friday night.
My biggest piece of advice when it comes to whatever your vice might be is to not deprive yourself of it. If you really want to have a snack, have a snack. But be a little smarter about what you choose. Instead of having an entire tub of cookie dough ice cream, try a mini ice cream sandwich. If you completely deprive yourself of your normal treats, you're going to eventually cave and slip back into old habits. Don't beat yourself up over treating yourself and strive to keep portions in control.
Maintaining a healthy lifestyle is all about balance – balance in your activities, gut, and diet! There are many ways to stay healthy and hopefully you've found some good ideas here! I hope you take this advice and find a great way to apply it to your healthy lifestyle.
What are your favorite ways to keep up with a healthy lifestyle? Share in the comments below!
I was selected for this opportunity as a member of Clever Girls and the content and opinions expressed here are all my own.