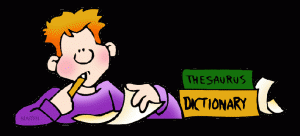 As we come closer to that date in November when we all must vote for our next president of the United States, it is important to make an educated decision about who is better for our future. With this being said, one has to be aware of all the political lingo that is being mentioned everyday. To make things a little easier for our readers, I put together a list of terms that may be confusing to some that may help you understand those political speeches a little more.
Big Government
This is a term that has been used over and over again. Big Government is a negative term, used mainly by conservatives to describe government programs in areas where they believe government shouldn't be involved.This is especially true for those that spend money on social problems.
Capitalism
Another topic that I am sure many of you remember from your social studies classes in high school, but maybe need a bit of a refresher. Capitalism refers to private ownership of a business with little to no interference from the government.
GOP
A Republican party nickname which stands for Grand Old Party.
Swing State
States that consist of  undecided, usually independent, portion of the electorate that can "swing" the outcome of an election one way or the other. The swing states include  Florida, Ohio, Missouri, Iowa, Colorado, Nevada, New Hampshire and New Mexico.
Bipartisan
You've probably heard this a lot from Mitt Romney as he discussed the way he governed in Massachusetts. This is in a nutshell a cooperative effort by two political parties.
I hope these political terms make voting and listening to the political speeches a little easier for you!
References:
A True English Guide of Political Terms