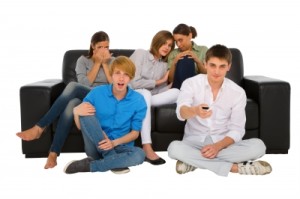 We all have different likes and dislikes, and our tolerance levels vary as well. Some of us will simply shrug our shoulders and move on if something annoys, upsets or infuriates us. Others want everyone to know about their pet peeves.
If you are one of those people who just needs to let everyone know what is bugging you and share it with a wider audience, then you can turn your pain and frustration into a video, which might just strike a chord with like-minded people. Before you know it, your video goes viral!
Going Public
When you connect to widely popular sites, like YouTube, you will come across videos where people tell a wider audience about their pet peeves. A good number of them quickly attract many followers because of the subject matter, even if it's a topic that causes minor irritation in our daily lives. It is bound to draw a sympathetic vote, as many others nod their heads and confirm that they feel the same way about that pet peeve.
A group of actors, known as Improv Everywhere, used the concept of everyday annoyances and made some videos that drew people into discussions. Check out their infamous No Pants Subway Rides stunt, which sparked a widespread reaction and quickly achieved viral status.
Turning Frustration Into Laughs
The whole point about making a video, based on people's pet peeves, is that viewers get quickly attached to them, because they get annoyed by exactly same things. The trick with the video is to exaggerate that daily annoyance and to turn that frustration into laughs, which sends the audience away with a smile on their faces, wanting to tell others about what they have just seen in the video.
Common Annoyance
Some commercially orientated people, who run their own business, noticed that the likes of Improv Everywhere managed to reach a lay out to an excellent road map for success in video by doing the right thing in their videos, which is to find and then entertain their audience.
You can apply the same logic to creating your own video that has the potential to go viral. The main ingredient for success is to exaggerate that common annoyance or pet peeve to the point where it dissolves into hilarity. Once you find a topic that resonates with an audience, who want to share your pain, you will have them addicted, and the whole thing might just snowball from there. It's never been easier to edit, convert and download video than by using software, such as YTD. There are few barriers to entry though, when it comes to making own video. Make sure to respect IP when video downloading.
Pet peeves and pesky problems are a part and parcel of our daily lives. But there are usually two ways to deal with these, often minor, issues: you can let them get under your skin and annoy you, or you can choose not to be mad and get even with them.
Find an audience to share your pet peeves with, make it funny with some over-the-top exaggerations, and you have the main ingredients for a viral video.