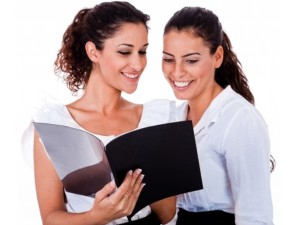 As a business grows, their needs change, and the skill sets required to get them to their current level are not necessarily the same skill sets they'll need to get to the next level. If you run a business that has outgrown its present manpower, but currently do not have the cash flow to hire all the full time staff members you need, you might want to consider bringing in a part-time CFO to grow your business. Below we are going to discuss some of the areas a company might be able to benefit from if they were to bring in a professional of this caliber. 
1. Business Analysis, Planning, and Budgeting
Most small to medium sized businesses are ran by people that know that particular industry inside and out. They are experts when it comes to manufacturing or producing the product or service they sell. However, it is almost impossible to be an expert in every area that a business needs in order to continue growing and, eventually, reach its fullest potential.
If you run a firm that needs to make changes, but you're not sure of the exact adjustments that should be made in the future, then this is definitely an area that a part-time CFO can help you with. The first thing that a person in this position does is to sit down and talk to you about your future plans and ambitions.
After that is understood, they will analyze your business to make sure it has what it takes to accomplish your goals. Next, they layout a detailed plan that includes financial projections that are adjustable based on what direction you eventually decide to pursue.
These projections allow you to easily analyze your alternatives and later select the one you believe to be the most advantageous.
2. Funding your Expansion 
Many businesses are very profitable and could make even more money, if only they had more capital to invest in that  specific business. Our nation's economy has been on the upswing for the past few years, and one would think that the banks would recognize that and ease  their funding requirements for small businesses. However, that is not the case, which is precisely why some businesses are now forced to look for alternative financing sources.
Maybe your business is profitable, and you know that you could improve it if you only had a little bit more money to invest with. This is another area where a part time CFO can be quite helpful. Most CFO's have a great deal of experience when it comes to raising capital. Not only do they know who to talk to and how to talk to them, but they also understand the documentation a business needs to secure the investment they require.
There are all kinds of other ways a part time CFO could help a growing business other than what we've discussed above. If you happen to run a company that could use a little assistance in this area, why not contact a few of these specialists and have them tell you what they could do for your firm. It just might be the thing you've needed to give your business a boost!