Spring is here, and spring is often a time of rebirth. Think about it. Plants, flowers, grasses and other vegetation begin to come back, as do all of the birds from their time down south. This spirit of rebirth can make its way toward your business as well. For the most part, this rebirth is being facilitated with technology. If you are looking for a better business, there are new ways to make your business more efficient and reach potential customers. Here are several things to keep in mind this spring: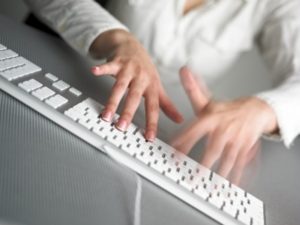 Get Into E-commerce
Where are most customers going these days? According to eMarketers, 2013 US e-commerce sales will be in the $262 billion range and as much as $440 billion by 2017. Those who are best able to leverage this trend are the ones who will survive. Developing a clean, intuitive marketplace is a good place to start. It might make sense to invest in some sort of an order fulfillment provider to ensure you're shipping items on-time and in-tact. Warehouse logistics and real-time reporting might be difficult in the beginning and the service could help. You might also consider looking into your mobile e-commerce page, as more and more consumers are purchasing their goods from their smartphone or tablet. Mobile commerce is expected to account for $100 billion by 2017.
Embrace Data
If there is one area where many businesses miss the mark, it's knowing what their customers want. Let the numbers speak for themselves. If certain trends and numbers point in one direction, don't be stubborn. However, don't use old data. As customers' interests change in real-time, so does your data. That way you're on top of any new trends and can adjust accordingly. In addition, encourage participation from your customers. A simple, but effective customer feedback system is one way you can go about getting feedback from your customers right away. Social media engagement is another.
Examine Your IT Infrastructure
Unfortunately, the one area where many businesses spend way too much money on is in IT. For the most part, they're devoting too much staff to day-to-day trouble shooting or trying to do a lot with antiquated hardware and software. The truth of the matter is that IT does cost money, especially if you try to run your own server. From new hardware and software licensing fees to training your staff and safeguarding against security threats, it could get very expensive very quickly. This is another area where outsourcing might be a good idea. There are third party providers that can help you with compliance and up-time to ensure your data and operations are safe. This can free your staff to work on higher-order concerns.
Spring is here finally, and now is the best time to reexamine what your business is doing right and what it is doing wrong. In most cases, there is a solution, and it will often be some implementation of technology hardware or enlisting a third-party solution. Take inventory of your business's needs and goals to see where you need to take your business this spring.