Whatever your profession may be, you can choose to take an internship program. It allows you to learn while you work. However, most of these are no pay internships, so do your research before deciding if an internship is the best choice for you. This article tells you the myths of internships. Do not let a little myth decide your future- always do your research!
1. You will only be getting coffee all morning
Although some tasks may be required, many companies hire interns to work on special projects or work alongside full-time staff on real projects. Rather than sorting mail, making copies or answering phones, interns' generally complete entry-level assignments and contribute to the company's mission. Therefore, unless you are interning at Starbucks, the only coffee you will be making is for yourself.
2.    All internships are at high-profile companies
Some of the most exciting internships are with organizations you have never heard of. Start with what you would like to do as an intern, and do some research on the industry and career paths. You may find the perfect internship program at an organization you may not be familiar with. Moreover, it is often the internships at smaller, lower-profile companies that are the ones that provide students with hands-on tasks and the ability to learn about all the departments. Although they may not initially pack the same resume punch as some of the more prestigious organizations, it is the work you do in your internship- not where you do it- that will really benefit your future job search.
 3.    Companies do not care about their interns
Interns often play an integral role within a company and most managers value their interns' opinion and are interested in their perspective. After all, everyone appreciates when someone is able to make their job a little easier: an interns' responsibility is often to assist higher-level employees.
 4.    You cannot have an internship and a summer job at the same time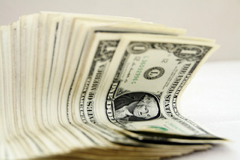 If you need to make extra money during the summer, but you also want to take an internship; you can do both. Internship coordinators, particularly if the program is low or unpaid, understand that you may need to find additional income. Try taking a part-time internship a day a week. You should be able to fit a traditional summer job in there, too. It will take some hard work, but if waiting tables or lifeguarding means you will be able to afford rent, you can pull it off. You can even take a summer internship program. Most of them are paid, so if you do not think you can juggle an internship and a job, take a summer internship where you can choose the location. You can choose to take a summer internship anywhere as long as the company is not full. Whether it is in Florida, Alaska, California, Texas, or even China.