When people think of professional football, they think of drinking beer, eating wings, attending Superbowl parties, and generally having a good time. Even those of us who don't watch the games must contend with the onslaught of football-themed commercials, happy hours, and associated apparel that saturates our society. There is no denying that football is an iconic, All-American sport. It's also accompanied by hefty statistics: 75% of men and 55% of women residing in the United States tune in to watch every fall season. But why, when so many female viewers comprise their audience, does the NFL continually fail to treat women as anything more than collateral damage?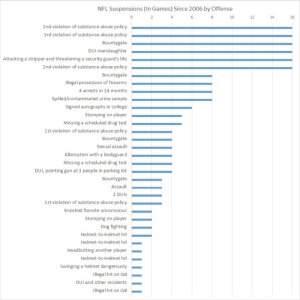 By now, most of us have seen the video of Ray Rice punching his wife unconscious in an elevator in Atlantic City. Prior to this week, the NFL claims they had no access to this video (although new evidence has come to light that someone in the NFL office received a DVD with video of the altercation). It was only after this video went public that they decided to fire Rice rather than simply issue a two-game suspension for the upcoming season.  Although it's great to hear that Rice is facing more serious consequences for his actions, it's clear that the NFL would never have issued this punishment if it were not for public outrage.
This is not an isolated incident. While fans might have positive associations with football, I simply remember the seemingly endless string of sexual assaults, domestic violence disputes, and even murders that have been committed by team players. Many of these men faced virtually little-to-no punishment for their heinous behavior. This inaction on the part of the NFL has made one message clear: their consideration for women is little-to-none. They don't care if you're beaten, raped, or killed by their players. Meanwhile, they allow teams to pay their cheerleaders considerably less than the minimum wage, while enforcing ridiculously sexist and deranged restrictions regarding their physique, food intake, and types of menstrual products they can use.
Ray Rice is just one man on a long list of accused and convicted criminals that have been employed by the NFL. This list also includes O.J. Simpson, Ray Lewis, Darren Sharper, Aaron Hernandez and Jerry Jones. Congratulations to Ray Lewis, by the way, who was recently awarded his own statue outside of M&T Bank Stadium in Baltimore for his prowess on the field. Lewis, to this day, remains a suspect in a double homicide from 2000, in which two men were brutally murdered. These are our heroes, our role models for young boys and men.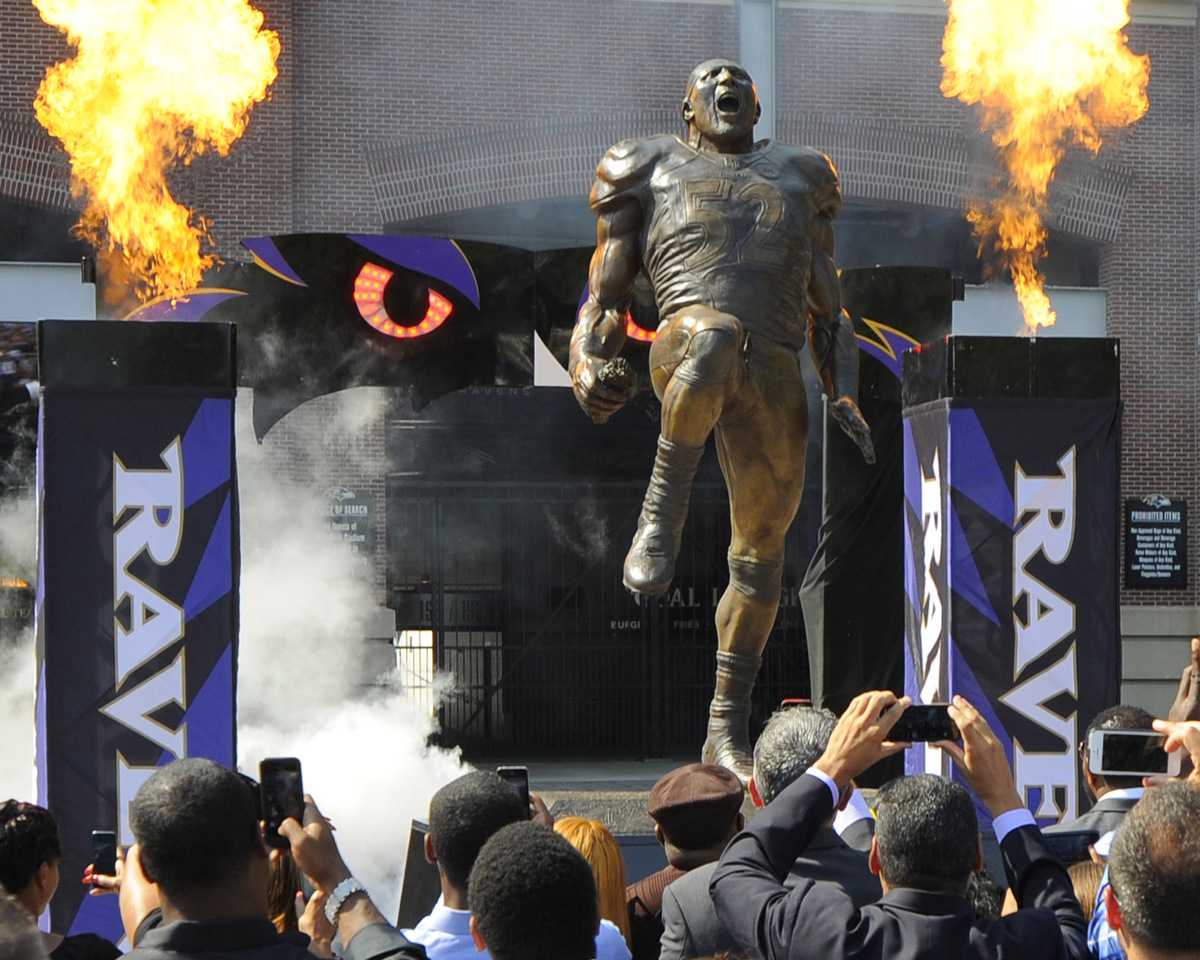 What of these sexual assault and domestic violence allegations? In 2010, Ben Roethlisberger was accused of rape by a 20-year-old college student in Georgia. Wondering why you haven't heard about a court case or his arrest? That's because of how grossly mishandled the investigation was by the responding officer. After being contacted by the victim for assistance, he stated in his police report that she was a "f*cking bitch." He also attempted to discourage her from pressing charges and failed to secure the crime scene (allowing the club's janitor to clean the bathroom, effectively destroying any evidence of the rape allegation). He didn't even question Roethlisberger. In a not-so-surprising turn of events, the victim decided not to pursue a trial after most of the DNA evidence was destroyed. The officers who were supposed to protect and serve her instead discouraged, berated, and judged her mere minutes after her assault. Does the fact that Roethlisberger was never formally convicted of rape mean he isn't a rapist? Or does it merely mean that our system has failed us and we privilege NFL stars over the women and men they abuse and assault every day?
I don't deny the allure of professional football. The players are talented, the games are exciting, and there is a sense of camaraderie that is undoubtedly intoxicating. But as long as the NFL refuses to address issues of misogyny within their ranks, you can find me on my couch with my cats watching anything but the Superbowl. There is power in numbers: If 55% (80 million), of female viewers in the United States decided to turn off the TVs, there's no telling what kind of difference that could make.
Resources