Making resolutions always feels like a great way to kick off the New Year. But for some reason, keeping resolutions is the hardest thing ever! We either set unrealistic goals, forget to figure out a way to achieve them, or life just happens.But this year is going to be different! To help convince you, we've compiled some super solid advice for making resolutions from real goal-getters that achieved awesome success in 2017.You're about to quickly discover that you can achieve whatever you set out to do this year. The key is making the right resolutions, backing them up so they're foolproof, and staying accountable along the way.
How to Make Sure You're Making Resolutions that Are Really Right for You
"Each New Year's, [my husband] Drew and I have a tradition of escaping to a peaceful and remote location to reflect on the year past and write down our goals for the year ahead. It allows us to really get in touch with our vision and gives us the space to talk things out.
This past year we set the goal to fly to Europe and buy a campervan so we could travel around for a year without making a major dent in our savings, and we did it!
We shopped hard for a good deal on a used camper, cooked 98% of all our meals, wild camped everywhere we could and sought to experience things on our own terms rather than going the normal tourist route. We found joy in being happy with what we had, not needing or wanting to buy anything else."
– Brittany, Mr and Mrs Adventure
"Know what you really care about. The reason I'm able to keep certain financial resolutions is because I'm crystal clear about what I value.
For example, let's say I wanted to max out my IRA (which I managed to do this year), it's because I place a high-value on security. Or, let's say I want to do my annual goal of taking at least three trips a year (also did that this year), I'm able to do it and stay focused because I also place a high value on freedom and to me, freedom looks like getting on a plane when I feel like it."
– Amanda Abella, Make Money Your Honey
"When it comes to setting your goals this year, be selective. Often we fail in our goals because we pick too big, or too many of them. If you have had problems reaching your goals in the past, then it is time for something new.
Pick one goal that you want to achieve this year. Make sure it is possible, but still requires some effort. Then, go after that one goal with laser-like focus. The idea here is to set yourself up for success. Once you start to see some initial success, you will gain confidence. From there you will be able to build on that success and move towards your bigger goals.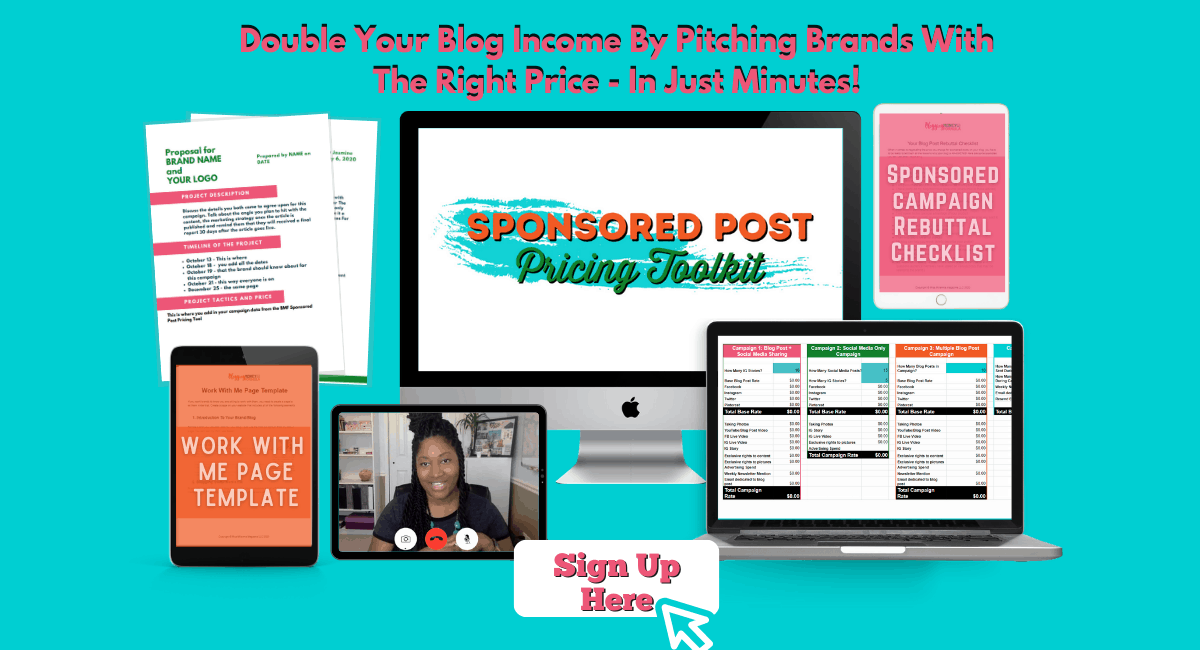 For example, when we decided we wanted to pay off our mortgage, there was no way we could do it in one year. The first year we set a goal of putting some extra money down on the mortgage every month. After we met that goal, we had confidence that we could do more to pay it down. So we made a goal to do an extra payment each month. Achieving that smaller goal gave us the confidence to build towards bigger and better goals."
– Andrew Daniels, FamilyMoneyPlan.com
Best Strategies for Making Resolutions You'll Actually Keep
"The best way to tackle your New Year's resolutions is to prep for any expenses that come along with them. I know, I know – another financial tip? Well, it's easy to plan dozens of travel and fitness goals, but actually implementing these resolutions without financial support is nearly impossible.
How will you pay for your flight? How will you pay for your training sessions? By acknowledging the amount of money you'll need to actually achieve your goals, you can save small lump sums until you reach the dollar amount required.
In 2016, I saved $10,000 cash for my wedding and paid in full for the big day! I did so by saving half of my monthly income and earning additional cash flow through freelancing! Leaving our venue without a dime in debt was an awesome accomplishment for my husband and I, and also a great way to start off our first year of marriage!"
– Alyssa Fischer, Mixed Up Money
""My favorite trick is waking up at 5 am and hustling hard while everyone's sleeping. It's amazing how much you can get done when no one's bothering you! And the serenity around you only makes it that much more enjoyable ????
If you can't do 5 am, try waking up *one* hour earlier than you normally do and then focusing on what's IMPORTANT. It'll be one of the best hours of your day. And what's 'important' can be anything from your day job, your life, goals, dreams, whatever. It's your *free* hour just for you."
– J. Money, Rockstar Finance
"If you really want to make – and keep! – your New Year's Resolution, you need to get clear on what you really want, and how much of a priority you're willing to make it. Once you know that, you're in a much better position to adjust your life – and `your budget! – to make it happen, whatever the resolution is.
At this point last year, my partner and I decided that we wanted to have a downpayment for a house saved by the spring of 2017. For me, that meant saving $20,000 in a single year – or as close to it as I could get. Since I know I'm a total homebody, and buying a house is one of my biggest lifestyle goals, I prioritized this goal over almost every other one I had this year. Sure, I kept my automatic savings contributions in place for stuff like my retirement and emergency fund, but I knew that any extra money that came in from freelancing, or cutting back on my spending, was going straight to the house fund.
As a result, I just passed the $18,000 mark in my house downpayment savings! Knowing why I wanted to achieve the goal, setting it as a priority and aligning my money with those two things was the real key in sticking to a sometimes-grueling savings regimen (I put together a quick guide to doing the same for anyone who might be tackling big goals this year, too!).
– Desirae Odjick, Half Banked
"Accountability and consistency will take your dreams and make them a reality.
The difference between setting a goal and making it a reality is proper preparation. Make a plan and stick to it.
Last year my goal was to be able to blog full time and travel the world. I made a plan, held myself accountable, and was consistent with my progress every day. Within 3 months I achieved my goal. 2017 is your year, anything is possible."
– Ashley Lauren, Money Gravity
"One resolution I had this year was contributing regularly to my retirement despite having variable income as a freelancer. I just automated a withdrawal to contribute to my Roth IRA, and treated it as a bill.
I just figured if I fall short one month, I can skip a month, but it hasn't happened thus far *fingers crossed*.
If I have any money leftover in a given month, I'll contribute to my SEP IRA. I also started contributing regularly to an HSA to help me invest and pay for medical bills. Now that I have to pay for my own health insurance, my  healthcare expenses shot up."
– Jackie Lam, Cheapsters

Making Resolutions and Then Breaking Them Down Into Smaller Goals is a Proven Strategy for Success
"My best advice for making and keeping resolutions is to keep them S.M.A.R.T. By that I mean Specific, Measurable, Action-Oriented, Realistic, and Timebound. I try to focus on a goal that is really meaningful to me and find ways to break it into actionable chunks with smaller timebound benchmarks throughout the year.
For instance, this year one of my resolutions was to establish myself as an influencer in the millennial space with the measurable goals being social media growth and earning a specific dollar amount in profit for my business directly related to my efforts. That meant that each month I needed to be hitting target numbers on social media, networking with other brands and influencers, and refining my services to match what my end goal was."
– Rachel Ritlop, The Confused Millennial
"My best advice for keeping financial resolutions is to make them a priority and to not discount 'small' progress.
One year, my husband had some consumer debt we needed to get rid of. We did a balance transfer and vowed to get it paid off by the time the 0% APR expired in five months. We threw every spare penny at that debt, sometimes making ridiculously small payments. But we did it that way so that the money literally couldn't be spent anywhere else.
By making the debt a priority and chipping away at it bit by bit, we exceeded our goal and had it paid off in just over three months."
– Femme, Femme Frugality
"My top tip for New Years Resolutions is not to limit your resolutions to the New Year! Break them up into smaller monthly or quarterly goals.
Saving $10K in a year is a big deal, but saving $1K a month doesn't seem so challenging. And if you miss one month, you've got the next month to make up for it and still be on track to hit your overall goal.
By setting monthly goals in 2016, I paid off $7500 of consumer debt in 5 months. I've got $3000 left to go on my student loan, but since this is a tried and true method for me, I know it'll be gone before the snow melts in 2017."
– Katie Sullivan, Kate Saves
"My best advice for making and keeping New Year's Resolutions would be to of course set achievable goals – but don't be afraid to aim high.
There's no point in setting resolutions if you are not going to follow through with them. The best ways that you can make sure that you can follow through is to write them down, as this is proven to make you more likely to achieve your goals – and also to break them down. Break down each goal into actionable steps and timeframes.
A resolution that I managed to complete was paying off 75% of my debt. The resolution for next year is to get rid of it completely!"
– Francesca, From Pennies to Pounds 
When it Comes to Making Resolutions, Less Can Be More
"My best tip for setting New Year's resolutions would be to keep it simple and concise. Setting a ton of goals and trying to do everything at once can throw your focus off and prevent you from accomplishing anything.
Over the years, I've learned that less is more. Set 1-3 goals that you are really motivated to reach, then make sure every decision you make throughout the year moves you one step closer to reaching that goal.
This year, I set a major goal to switch careers and quit my job to start working for myself as a full-time freelance writer and blogger. I made sure I didn't set too many other goals that would create 'unwanted noise' and focused on setting sub-goals each month that would allow me to get closer to reaching my large main goal."
– Chonce Maddox, My Debt Epiphany
"Rather than set a whole bunch of resolutions, I think there is value in focusing on one or two resolutions, perhaps one resolution for life and one for money. I've made the mistake of setting a TON of resolutions for myself, but by the end of the year, I found I hadn't made a lot of progress on any of them.
We set out to pay off our mortgage in 2016 and we did it! Honestly, it was difficult. Throughout the year, we debated whether or not it was worth paying off our mortgage rather than paying off another debt or even investing. But it was the one resolution we set for ourselves in 2016 and because of that commitment, we did it!"
– Claudia, Two Cup House
"If you want to accomplish any sort of goal, keep it simple. For example, if you want to pay off your loans early, add a set amount to your minimum payment. Make it automatic so you won't be able to change your  mind at the last minute. If you want to save more, start a Digit account or external savings account and set up regular transfers. Making it automatic and simple will make your goal easier to reach. This is how I was able to pay off $28,000 in student loans in three years, while only making about $30,000 a year.
– Zina Kumok, Debt Free after Three
What is your best advice for making resolutions and keeping them? Leave your tips in the comments!
Invibed is an online destination that makes personal finance relevant, accessible and entertaining to millennials. Follow Invibed on Facebook and Instagram.