A property is one of the biggest things we can earn a lot of money from. There is no surprise considering it can be the biggest purchase we make in our lifetime. However, some people seem to strike lucky more than others when it comes to property. But how do they do that? I am here to divulge some of those tips and explain how you can make more money out of property in the future.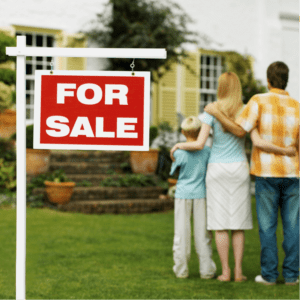 Maximise your budget
We all have a budget in mind when we come to buying a property. This might be dictated by how much deposit you have versus how much you can obtain through a mortgage. But, sometimes stretching yourself to your absolute limit isn't a bad thing. An extra ten thousand on a property price equates to not that much per month in a mortgage payment. But could potentially see you raising your property game by buying in a great area or increasing the size of the property. It may feel silly to stretch yourself beyond your means, but in the long term, you could reap the rewards in profitability. Of course, don't stretch it, so it is unaffordable. Only commit to something you can realistically pay out for each month.
Consider a renovation
There will always be money to be made in property if you consider putting work in. Adding value by rennovating can be quite lucrative. It's all about finding the right house, spending as little as possible but yet still to a good standard. Then maximising the profit on the resale value. Great tips include looking out for properties that will offer extension possibilities. Adding more floor space or bedrooms will instantly add to the value. However, many people are after these types of houses, so it's worth checking out the local estate agents websites regularly.
Why not try the rental market?
Sometimes work isn't for everyone. It can be quite costly to get contractors in to do everything for you. So it might be worth buying an additional property that is already to a good standard and renting out. The rental market is booming at the moment as people struggle to save deposits for houses. This is where you can capitalise on an already existing market place and start earning a monthly income straight away. If you are unsure about what type of properties that may suit you local area then estate agents like Taylors has the info to help you out.
Who says you have to stick to this country?
No one is limited to the country they live in when it comes to investment property. Some people find they get huge success from renting out properties abroad as holiday lets. Some of the most successful properties will rent out each week providing a nice tidy sum each month. Location and accommodation are key for a successful holiday rental. However, buying abroad doesn't need to be for others. You could consider investing over there for your pleasure. This could save you a fortune in the long run when it comes to your own holiday bookings.
I hope this helps you see the potential in investing in property.