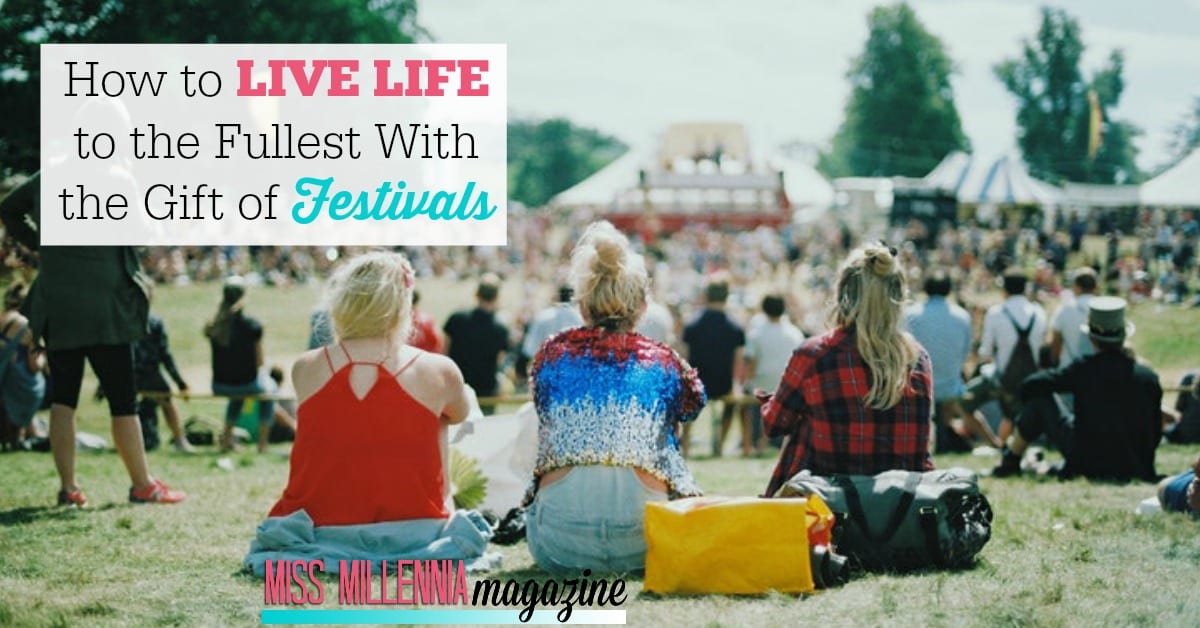 Even though millennials have the whole world at their fingertips, adulthood comes packaged with dull routines, a laundry list of responsibilities, and an ever-growing stack of bills. The holiday season swoops in to rescue your sanity with family gatherings and ugly sweater parties. Then it's gift-opening time: beaming with a smile, you unwrap the coolest item on your wish-list. You busted your tail all year long, you made a dent in your school loans, and you couldn't be happier. You deserved this gift, and yet weeks later, said the gift is wearing a fresh coat of dust that keeps getting thicker.
All that matters is that you're happy, right? However, it turns out that material things don't make millennials happy, at least not in the long run. Unwrapping the hottest tech gadget on the market is guaranteed to rev up your excitement at first, but over time it loses its magic as it becomes a fixture of your daily life. Your happiness wanes, and now you're back to square one. It's like a new car that lost its new car smell. It's why people are quick to upgrade their smartphones as soon as a newer model is released. This phenomenon is called hedonic adaptation, and there's no better time to see it in action than during the holiday season. Thanks a lot, science!
Experiences Over Things
Fortunately, millennials have discovered the power of memorable experiences over material goods. According to research by Eventbrite and the Harris Group, 78% of millennials would rather spend their hard-earned money on an experience than something tangible. They also found that 82% of millennials attended some live experiences such as a concert, a sports event or a festival within the past year.
And thanks to our tendency to document life experiences on social media, the fear of missing out (FOMO) plagues nearly 70% of millennials. The idea is that live experiences foster strong social connections with other people. They also provide millennials with an arsenal of compelling stories to tell their friends and family.
With all that in mind, the logical conclusion would be to spend money on an experiential gift this holiday season. Get something you or someone else will remember decades later; something you can tell your grandchildren or a random stranger about. That's all fine and dandy, but we can't forget that a fair number of millennials are saddled with financial anxiety. It's no secret that live experiences can get expensive, which is why one company in Austin, Texas, aims to bridge the gap between affordability and lifelong memories.
The Gift of Festivals
Festivals are the perfect experiential gift because they're chock-full of positive vibes, exceptional artistry and unforgettable memories. They set themselves apart from other live events due to their intimate nature; it's one of those experiences where it's crucial to immerse yourself in the immediate environment to get the full euphoric effect.
Imagine attending an electronic music festival that's tucked away in the wilderness—or maybe on a white sand beach on an exotic island—and basking in the cool stage lighting while dancing to your favorite jams with people from around the globe. That's a memory that will never collect dust on anyone's shelf.
Everfest is your ticket to living life to the fullest at festivals like these. Their website is a discovery platform where you can find festivals of any kind to attend all over the world. There are more than 17,000 festivals in their database spanning broad genres such as music, film, food and cultural festivals.
Stemming from those are dozens of sub-categories to help you narrow down your search for a festival that closely aligns with your interests. Whether it's a hard-hitting electronic dance music festival, a thirst-quenching beer festival, or a holiday-themed cultural festival, Everfest likely has it on their website. You can also search for festivals by city, state, and country to see what's going on near you throughout the year.
Now you know there are tons of festivals to attend, but how do you save money with Everfest? The company offers a Premium Membership (for one year at $49 for a limited time; reg. $99), which offers exclusive perks to select festivals that Everfest has partnered with.
For example, with a Premium Membership you can snag VIP passes for the price of general admission, 50% off a general admission pass, discounts on camping passes, discounts on festival merchandise, artist meet and greets, and a variety of other exclusive perks. In the past, premium members have scored substantial savings on experiences like The Wanderlust Festival and Austin City Limits Music Festival. Also, fans can claim lifestyle perks with discounts on items like tents and apparel from festival-related brands. New partnerships and perks are announced every month to bring festival fans more savings.
Since it's the holiday season, there's bound to be someone in your life who has too much stuff. If they're a millennial who prefers enriching experiences, they'll get a lot of mileage out of a Premium Membership. Whether they are a diehard festive, a casual festival-goer, or have never been to a festival before, a Premium Membership is an ideal gift. The overall goal here is to get them to attend one more festival than they usually would.
No one should have to gut their bank accounts in exchange for happy memories, but a Premium Membership with Everfest presents a win-win situation. You'll spend less than $50 on an excellent gift, and your friend will rack up a bunch of savings on incredible experiences throughout the year.
When you chat with friends and family down the line, would you rather reminisce about a pair of socks you received for Christmas or dazzle them with details about all the cool festivals you attended? Do yourself a favor and choose experiences over things with Everfest Premium.
Resources