Once upon a time, I had this job. It was a great job too; excellent pay and a great discount on merchandise I truly enjoyed. It was for a solid company in a desirable location. On the outside, it looked like everything was perfect. Truthfully, it was far from it.
After only a short period of time, I quickly realized that the old adage that "things are not always what they seem" had some truth to it after all. I'll never forget the feeling of dread that accompanied me to work every time I was scheduled. There was a sort of "rain cloud over the head" type of gloom as I got dressed, and both physically and mentally got ready to go in. Not to mention, the drive to somewhere you don't want to be can take forever.
I was wondering and worrying about how today will go and what you'll have to do for your boss. I spent so much time feeling stressed and anxious about it. It started to affect my health and relationships with others around me. I kept trying to justify staying because was paid well, and I was worried another company couldn't accommodate my schedule.
Reality
The reality was that I was less productive and more depressed because of my job. The one thing allowing me to live independently was taking away my ability to really live. It took a dear friend of mine to really highlight the signs I had been seeing all along before I could get up the courage to leave. Let me tell you, it took way too long. So, in order to spare others the suffering, I've listed here some of the major signs that it could be time for you to leave your current job and move on.
1. You're miserable at the very thought of your job.
Obviously, this should be the biggest sign that it's time for you to leave. This isn't an occasional feeling of dread, as in the case of a big upcoming meeting or presentation. This is the prevailing sense of gloom that becomes an everyday occurrence. Something to consider would be what made you want this job in the first place. Is the passion you had still there?
Do you feel like you're stuck in a rut or are you actually coming to understand there is no chance of upward mobility? This can be the starting point for a self-evaluation. Do I need a new job or do I stick it out? "It's the topic that keeps them up at night thinking, what should I do? They consult with friends and family, seeking advice, to validate their reasoning. They know the answer, which always involves change, but the difficult part is making the change itself." says Sara Sutton Fell, who is the CEO of FlexJobs.
2. You don't have a good work/life balance.
Naturally, there will always be someone a little more ambitious than we are. That person in the office who is just go, go, go all the time and seems to still be mentally stable. However, when your job stress is constant then it may be a sign that you need a change-up. Are you spending more time at work and less time with friends and family? Do you find yourself doing extra work out of a sense of duty? I often times would go out of my way to make sure a job got done out of a sense of obligation, but to the point where I was sacrificing time with my family.
Having a good work/life balance means being able to step back and prioritize. If you can't work without stressing about being able to meet corporate expectations, then maybe it is a good time to change jobs.
3. You're not being recognized for your work.
This can be one of the hardest parts of any job that you hold. It can be really depressing when you don't receive any feedback on what you've been working so hard on. Whether it's a well put together presentation or report, handling a difficult customer experience, or simply keeping your co-workers positive, it is always appreciated to be recognized. Is your boss listening to you when you propose an idea or are you shut out of the team environment? Does management acknowledge that you have more to offer than what you've been contributing to a significant amount of time? Or have you been passed over for a promotion even though you have worked hard?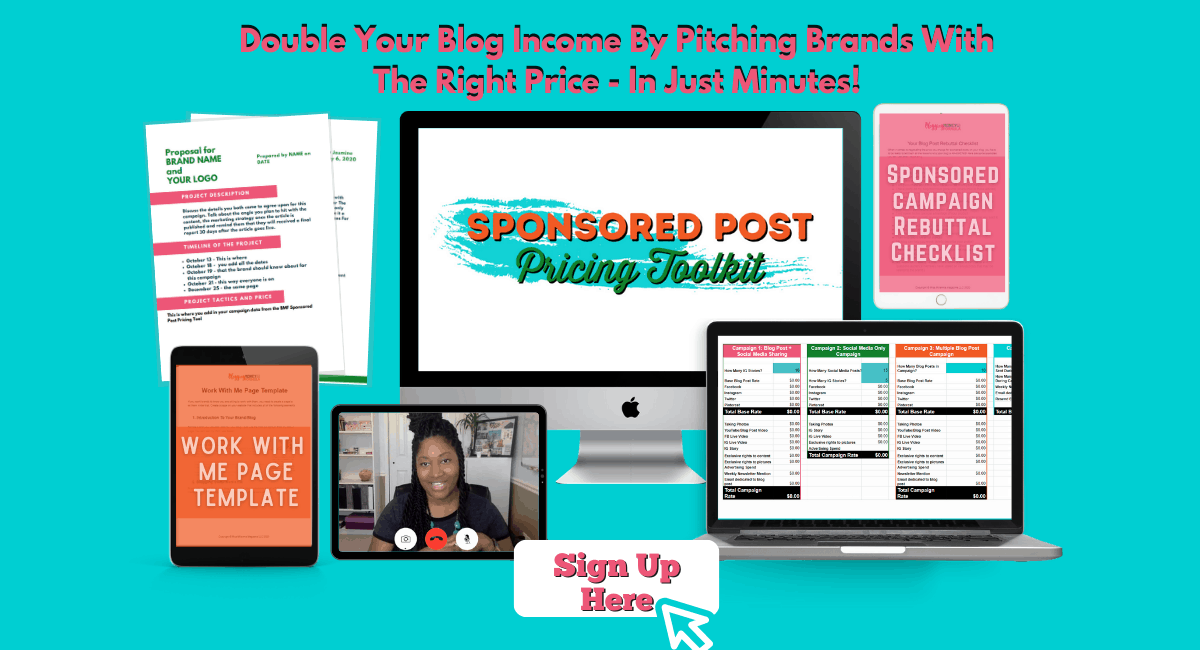 Occasionally we can concede defeat to someone who is better qualified. But if this repeatedly happens then you need to move on. These are the questions to be asking yourself, especially if you've brought up your issues to your boss and still not seen any results.
After coming to the conclusion that my current job just wasn't benefiting me anymore
I still had a hard time getting the courage to pick up and leave. At this point, you should be thinking about whether it's best for you to look for another job and secure it before leaving, or to put in your notice and find another job after quitting. Of course, the decision of whether or not to leave your current job isn't an easy one. '
Each person handles things differently, but it really helped me to make a pros/cons list. Also, make sure to view your decision from a business perspective. That means looking out for what's in your best interests as you move forward with your career. Try not to get caught up in the emotional aspect of your job decision. Make lists, write down your aspirations, and believe in yourself.
"This planet has—or rather had—a problem, which was this: most of the people living on it were unhappy for pretty much of the time. Many solutions were suggested for this problem, but most of these were largely concerned with the movement of small green pieces of paper, which was odd because on the whole it wasn't the small green pieces of paper that were unhappy."
― Douglas Adams, The Hitchhiker's Guide to the Galaxy
Resources: