Lady Lennia Chelsea Palumbo
My first blog of this month is dedicated to the first steps in thinking about graduate, or even undergraduate school. Even though school has not started yet, this is a perfect time to start thinking about what you want to have in line in the fall. The best way to make yourself a prime candidate for undergraduate and graduate programs is showing that you have thought ahead.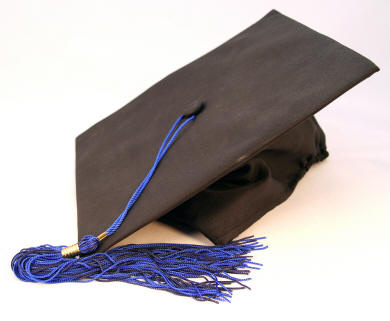 The first step in the process is going over your resumé to see where the "holes" are. Have your volunteered regularly through out the previous years? If the answer is no, then now is a good time to see where you can volunteer for the upcoming semesters. A big aspect of resumés that colleges look at is not so much you GPA anymore, even though that is important, but how well rounded you are. Now is a good time to volunteer at food pantries, homeless shelters, humane societies or at local schools. It is also helpful to try to get volunteer activities that are related to your major. A good contact to check for this information is your college adviser. Ask, "Where are good places to volunteer?" of "Are there any groups or clubs I can join that do regular work?"
Getting in clubs and groups that do a lot of events related to your major also helps strengthen you resume. It is also important to not just volunteer but to be involved while maintain good grades. Holding a job while attending school also shows colleges that you have great time management skills. They do not just want to see someone with a 4.0 that did not work or volunteer.
The second step is reviewing possible schools you would like to apply for in the fall. It is important to see what schools have to offer and to get in contact with the people involved at the colleges. By staying in contact and asking questions, they are more likely to remember how eager you were to know more. It is always smart to make a folder or a binder for graduate school. Have sections of each possible school, which include their qualification and deadlines are. Looking into possible schools is important to see what they will expect from you come fall so you can start getting your affairs in order while also paying attention to deadlines.
The third and final step is getting GRE materials.GRE is the standardize test for graduate schools, and it hold a great deal of weight for admissions and scholarships. Most graduate schools require taking the GRE, so be sure to study and take a pre-test. I recommend the KAPLAN book because KAPLAN is on the board for making the GRE test, therefore their book is well put together for that specific test. Be sure to look into a pre-test that might be on your campus. It could cost $150 to take the test, along with registration and material fees.
I know it sounds like a lot to do but you can never be over-prepared. Get Started Now with e-resume.net
Your Lady Lennia, Chelsea