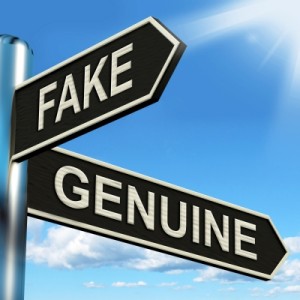 You've heard the saying, "Seeing the world through rose-colored glasses." It means trying to see the positive in the world. However, there are occasional situations, where you will have to use your intelligence to recognize a wolf in sheep's clothing. One of those wolves could be the popular auction website Quibids.com.
Now, this next bit might come across a bit depressing.
I'm a firm believer in practicality. Some websites may claim to be wonderful, wish-fulfilling factories (thank you John Green!), but often times, if they seem too good to be true, then they're a scam, or, at the very least, not as great as they portray themselves.
Can you blame them? I do the same thing every day when I pick out a cute outfit, do my hair and makeup, and walk out the door. People dress something up to make it look appealing, and the website Quibids has done just that.
I originally came across an authorless article praising Quibids for its user-friendly, great-deal persona. I was instantly intrigued by the idea of bidding and winning an iPod for twenty bucks (I'm going to go out on a limb here and say that all you similar recent grads, who have piled up those student loans agree with me!). Thankfully, my parents instilled a cynicism in anything that seemed too good to be true, so I did a bit of research.
The article "Is Quibids a Scam" gives some helpful information on how penny auctions work and, more specifically, how Quibids functions, while being an aptly named article to boot. Author/Amateur Investigator Brian Warner, writer for Celebrity Networth, shares his own experience with Quibids, where he lost a bit of money, and explains that while Quibids doesn't scam consumers, it is nevertheless "selectively honest."
For example, a consumer bids on an item and is charged an amount less than a dollar, but still more than a penny as the auction archetype claims. In regular auctions, the only consumer who has to pay those charges is the one who wins the auction. However, Quibids takes your money for each bid, regardless of your winning status, and in most cases, you lose. Warner then figured out, why companies like this were so successful:
"Assume each bid costs $1. It will take 2500 one cent bids to reach the selling price of $25. So the auction site has made $1*2500 + $25 =$2525 for an iPad that probably costs around $700 out the door."
So each lucky winner is made at the expense of so many losers? And the real winner is Quibids? That just doesn't seem fair.
My main advice to you is to just be cautious. Bidding like this is really just glorified gambling, and the risks with that are extensive and expensive. I know you feel like you're drowning in debt and loans that will have to be paid off eventually, but use your smarts. Don't get pulled in by flash and pomp—honest research and intelligent deduction will help you to figure out if it's a good deal—or just a really nice-looking scam.