We live in an era where everything is digital. Our music, our books, and even dating. In order to find a mate you have to go where everyone is. And who isn't online these days? Internet dating is becoming more and more popular. Now, the choice is which internet dating site to join rather than if you should join or not. To help those who are looking for love online, I looked at three of the most popular dating sites and reviewed them for you below.
Lavalife.com
Here is a pretty casual site where you can sign up easily for free and begin chatting with people in your area almost instantly. On lavalife.com, people are divided into groups depending on what they are looking for. If you are just looking to party with someone new, just click on that tab. They also have tabs for those looking to date, relationships, intimate and even speed dating. This is more of a site for someone who is bored with the regular and wants something new.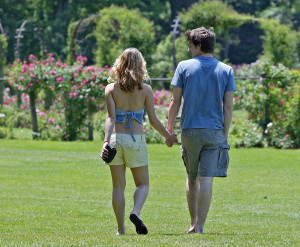 Match.com
Match is set up for the casual dater. You put in some information about yourself such as what you look like, some of your personal values, and your lifestyle. Then you can start looking for people. They throw you right in and let you choose based on height, if they smoke, ethnicity, and so on. They ask you plenty of questions to see what your compatibility is before anyone can see your profile, which is also great. It is pretty affordable to join, which makes match.com so appealing. Another perk of match.com is they have a daily five people who fit your criteria of what you're looking for. You can see their picture, and if you are subscribed on their site you can contact them. This is a great place to meet people in your area who want the same things you do.
Eharmony.com
This dating site is unique since it makes you complete a pretty lengthy questionnaire. They do this to ensure they get a feel for what type of person you are and who you are most likely to get along with. Eharmony is for people who are looking for a more serious relationship, since the way they conduct their search is based on extensive compatibility. They focus on things such as how well you'd both react if you were to get into a fight or how similar your lifestyles are. Their monthly prices can be a little steep, but worth every penny since from the second you sign up, you have plenty of people who fit your criteria willing to meet you.
There are many internet dating websites. I only mentioned three of the most popular ones here. If you are going to join a dating website, I suggest you do your own research to find the site that really suits you and what you're looking for. But internet dating is a great and fun way to meet that special someone. They are even a great way just to make new friends! So for all the skeptics, I suggest you give it a try. And don't forget to just have some fun!