I was first attracted to I Shouldn't Be Telling You This: Success Secrets Every Gutsy Girl Should Know because I know the author, Kate White, is an insider in the publishing industry, with an impressive work industry at publications such as Glamour, Redbook, and most notably, Cosmopolitan. She is also the author of eight novels, four career books for women, and she's a motivational speaker. Yet despite her high status on the social ladder, White doesn't boast about elite circles or personal contacts with media giants and celebrities. Instead, she has delivered a straight-talking, honest, and often humorous narrative about how she gained success, and how it can become a reality for anyone just starting out.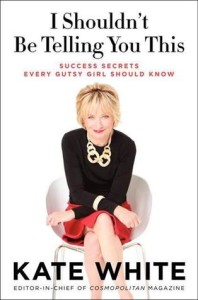 In the first part, White gets down to the nitty-gritty of job networking, interview strategies, submitting a killer resume, and managing your social media presence. And yes, employers do view you online. According to White, a whopping ninety percent of companies regularly google job candidates to see what they can find out at a glance. Now that is information I want to know!
Once you snag that perfect job, White presents a plethora of strategies for navigating the workplace. Again, she gets down to the basics of information that Generation Y women need to succeed: how to pull off a project perfectly, dazzle at a meeting, find a mentor, and many other topics. White leads the reader through a series of questions to ask if they might be ready for a big promotion. "Career breakthroughs occur at the intersection of readiness, opportunity, and hustle," she said. In other words, assess whether you're prepared and then create opportunities for yourself through networking. As soon as you learn of an opening, go for it in as big a way as possible.
One thing I appreciated is that White addressed how to balance personal and work experiences.  She suggests prioritizing by asking yourself if the task at hand needs to get done immediately. And, she said, it's important to diffuse stress by making time for things that you really love. For her, that meant scheduling a vacation at least once annually.  I liked how she focused on career success as an enjoyment to her life, rather than a burden. When we're happy about what we're doing, it translates to a more enriched personal life.
[quote]"From what I've seen again and again, success is most often the result of doing the bold extra something that no one else has thought of or dared to try."[/quote]
White's #1 Rule is go big or go home, and she maintains that theme throughout the book in order to advise readers on acquiring their dream job and excelling at what they do: "From what I've seen again and again, success is most often the result of doing the bold extra something that no one else has thought of or dared to try." White contends that many women she's encountered throughout her career have advanced or discovered their passion as a result of non-conventional measures.
In one memorable section, White encourages readers to be a glutton for unusual, even weird experiences.  She believes that it is entirely possible and even likely that young women will cultivate a satisfying, often-dreamed-of career by simply "bumping" into it. A few of her suggestions for embracing unusual experiences? Have lunch with new acquaintances. Go on an Earthwatch expedition.  Tour art galleries.  Read old journals and  letters—and travel, travel, travel!
In my opinion, the advice in this book is a breath of fresh air. Countless times have I grasped for information on my interests, rationalizing that if I just knew more I could get involved. And like many, I stress and deliberate over big decisions. White has offered a how-to guide that can make strategies for these issues adaptable for everyday situations. And she writes with zest—after reading this, I am ready to experience my career journey with a newfound gusto!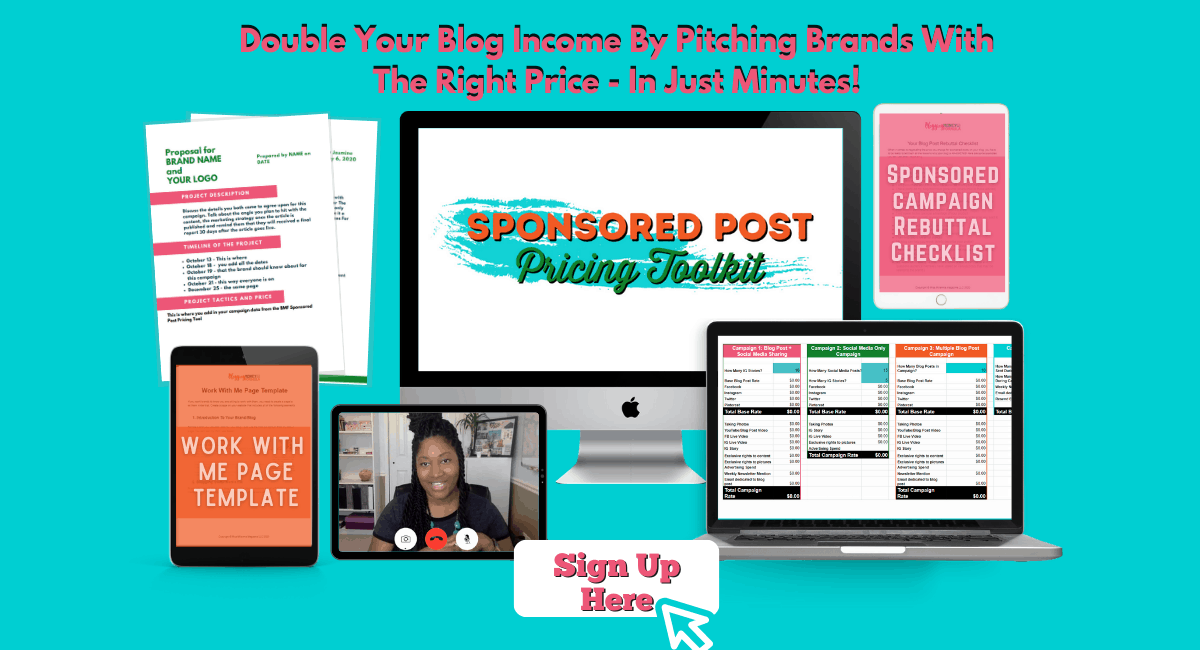 Click here to purchase Kate White's I Shouldn't Be Telling You This!