Thank you, Name.Kitchen  for sponsoring this post. For more information about Name.Kitchen and inspiring domain name advice, go to http://name.kitchen.
Starting a business is a pretty simple thing to do. You decide on what your business will be, file your business with the state, create a website and you are in business! While these steps are "simple", it is not easy starting a business and there are little steps in between those big ones that take more time. One process in particular that takes a time to do includes coming up with a name for your business. Today I want to share how we came up with our name and provide you with advice on how to name your business.
How Miss Millennia Magazine Came Up with its Name
So it took about a month and a half for my team and I to come up with Miss Millennia Magazine. We were very clear at who are target market was pretty early. We wanted to target women in their 20's who were graduating from college and figuring things out on their own. We also knew it would be an online magazine so we knew it would be called "something magazine."
At this point, i started researching more about typical traits for Generation Y aka millennials. The more I read on and researched, the more I realized that the whole premise of our goals for this website was based on the same issues I personally had and women going through what is often called the quarter life crises. From there we knew we should call the site something that resonated with this generation as a whole. And we had it! We called it…Modern Miss Magazine.
After a few Google searches later we learned that there was a Magazine in the 1930's called Miss Modern, a Ms. Magazine that is current today, and how general the word"Modern" could actually be. There is nothing modern about the 1930's right now. Then my sister suggested using millennial in the title. Miss Millennial Magazine? It's for girls so we made it Miss Millennia Magazine. And that is how we came to be!
If I could change anything…
I would've learned more about SEO before naming my company. Since Millennia is not a real word, it can sometimes be hard to find in search engines unless someone is specifically looking for us, but we have made up for this in our SEO by adding millennial as one of our keywords on several pages on our site. Being able to add the keywords you want to be searched for to your title and ultimately, your URL, makes a huge difference on where you show up in search engines. It would be nice if I could make my site URL something like MissMillennia.mg. Yes, there are so many other options out there outside of .com URLs that help with making your URL more memorable and also make sure you come up higher in search engines. There is an amazing new world of choice in naming on the Internet. This rollout began in late 2013, with hundreds of new domain endings — words to the right of that second dot — are now available for use when crafting the URL for your website.There are choices like, .PIZZA, .FLORIST and .COFFEE that immediately conjure images to the consumer where .com simply does not. And I know of a website that specializes in this specialty called Name.Kitchen.
What Name.Kitchen is all about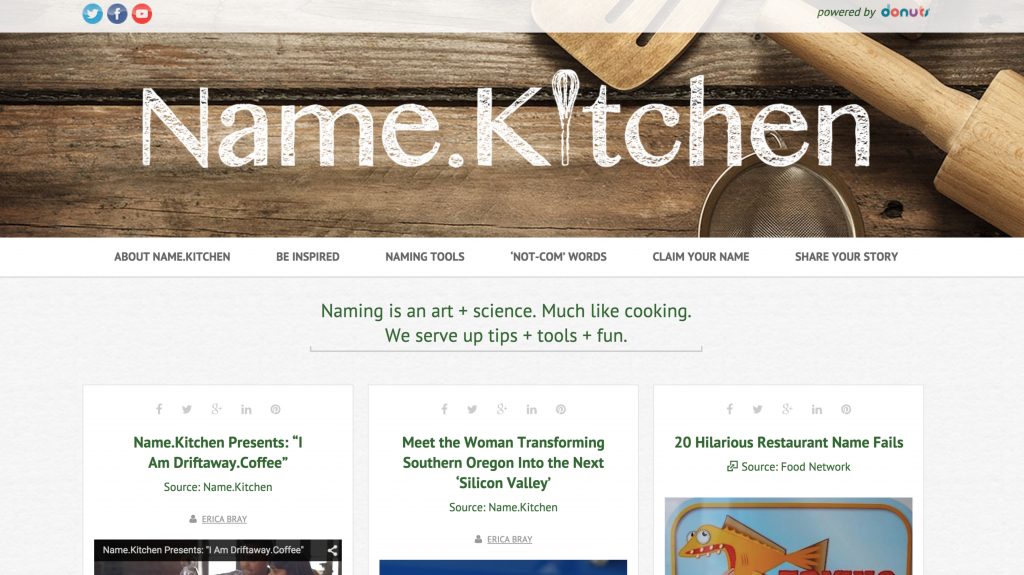 Name.Kitchen, powered by Donuts, provides a kitchen atmosphere around the subject of name creation. It is especially geared toward entrepreneurs (aka "business chefs") scratching their heads for ideas. They offer inspiration on cooking up that perfect identity. In terms of availability, most people have had the frustrating experience of not being able to secure the.com of your choice or having to create a ridiculously long and hyphenated name.  As these "not com" choices are new, the very best names are still available to be registered.
And finally we all know that better names are more memorable names. Choosing a great name for your business or project is an important, significant decision. Name.Kitchen offers tips, advice and inspiration to help you jump-start the name brainstorm. You can discover these tools and tips at http://name.kitchen/naming-tools. They even have a video series called the "I am.__" that showcases businesses leveraging naming creativity and innovation. I watched a few and have to say that it is very inspiring to watch. There are many other people out there starting businesses and they go through similar struggles, regardless of what type of business you decide to get into.
Check out this video from their series that I watched and just loved! You can watch more by going here.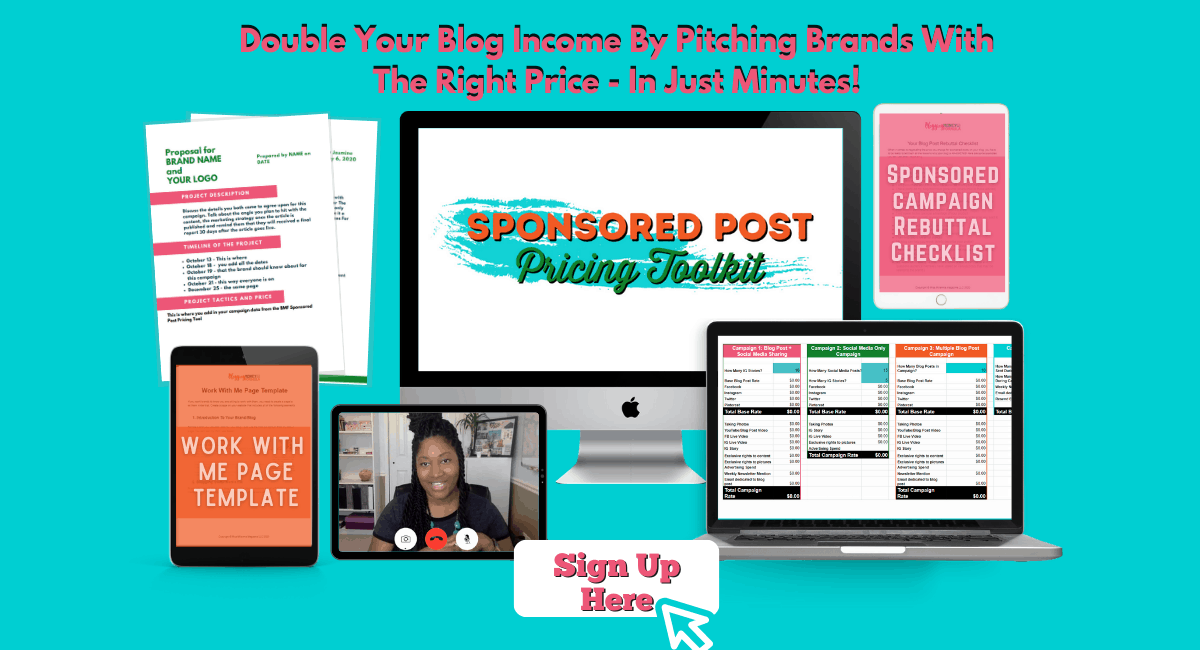 If you are ready to get cooking with Name.Kitchen you can claim your name here http://name.kitchen/claim-your-name.
Tips on Choosing your Business Domain name
If you are currently deciding on a name for your business I have a few tips for you.
This is a creative process, and the best ideas don;t come because you demanded them to come. Take active time each day to think creatively about your potential name, brainstorm with friends and colleagues, and meditate. Whatever it takes to get your creative juices flowing, but don't rush it. You'll know when it's the right name.
Make sure someone else does not already have the name
Like I said before we thought we had decided on a name until we realized that someone else already had it. Google is your friend! use it to your advantage.
Think a lot about what you want your business to achieve
Keywords started flowing for me the more I research who my persona (target market) really was. but there are more factors you could include here like a joke about your audience or a term that your audience would understand. Regardless make sure it has great meaning for you.
Think about SEO when naming your business
Think about how your name would appear in a search engine. For example, if you are selling coffee, having the word coffee in your name with work better in search engines when people are searching for coffee on Google.
This is one of the most exciting and rewarding parts of starting a business. have fun with it! You only get to name your business once. Well, I guess that is not entirely true lol. There are exceptions. But regardless, you don;t do it often! Enjoy this part of your business and good luck on your ventures!
This is a sponsored post written by me on behalf of Name.Kitchen.